SYNTHETIK: Ultimate - Switch Review
"Has a charm that may come across as nostalgic to many."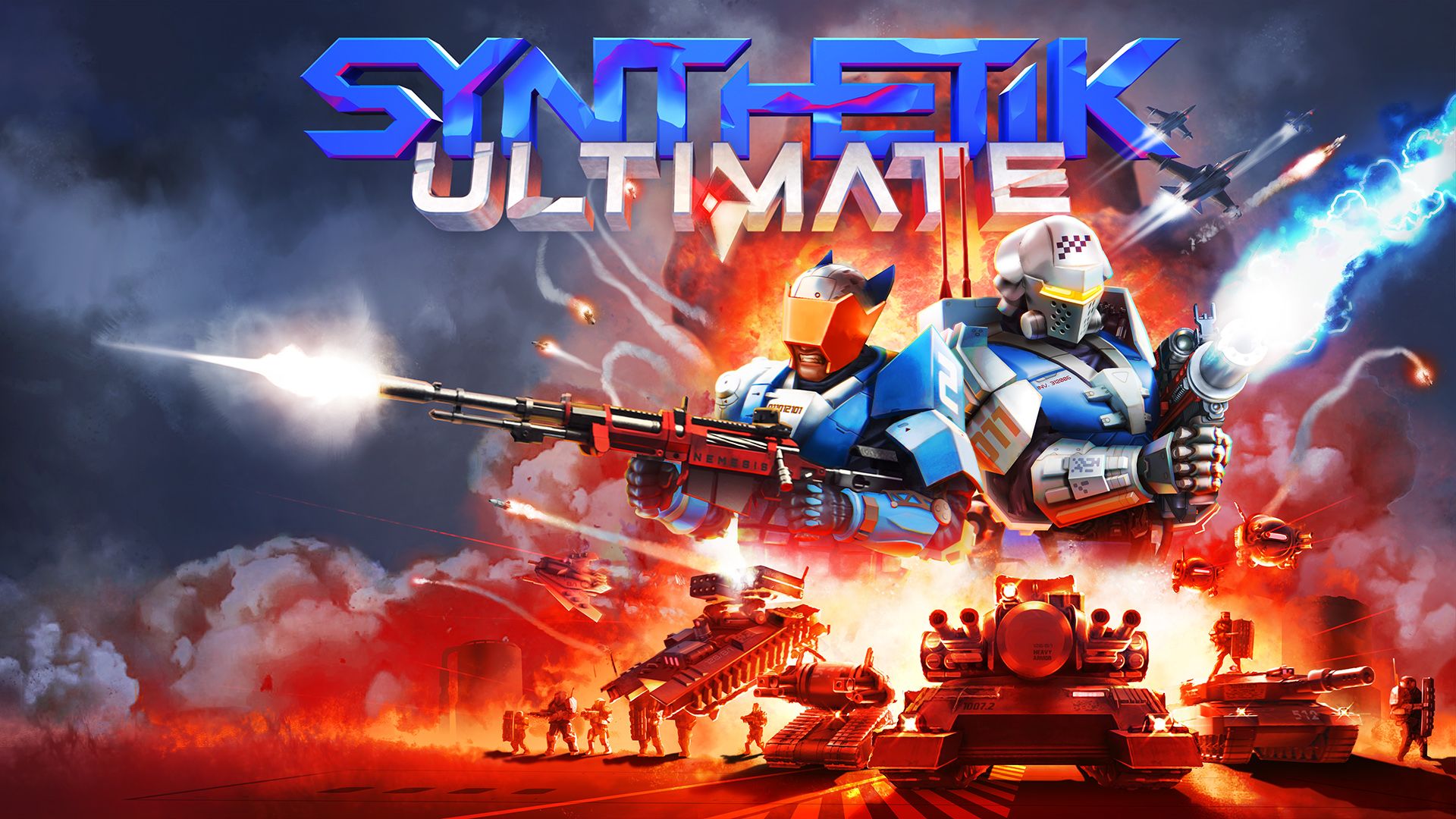 We're partnered with Skillshare, where you can do unlimited online courses that'll help you create art, make games, and even help you with school/university! Click here for a free 1 month trial.
In a world where humans are losing control, it's time to pick up a weapon and take out the robot enemies that we once helped to create. SYNTHETIK: Ultimate features a unique mag-eject reloading system that adds a sense of realism to the madness. Packed with over 140 items, eight class specifications, 11 difficulty modifications and plenty of unique loadout combinations, the term 'Ultimate' here may well be an understatement.
Gameplay
SYNTHETIK's topdown twin-stick shooter gameplay is far from anything new and yet, it provides clever firearm nuances such as the weapon getting jammed or ejecting mags before you can load in your new one to reload to give its own unique flavour. This concept was difficult to wrap my head around at first as most games bypass this by simply having it as part of the reloading process but when I got my head around it, the gunplay felt more authentic and impactful.
There's a lot of variety in how you can play SYNTHETIK: Ultimate. From the beginning, you can choose your class which dictates if you prefer to be stealthy and kill from a distance, charge in full force with powerful weapons and taking enemies down before they notice your there or you can go with the defensive route and being equipped with a shield and heavy armour. These choices provide multiple gameplay opportunities for replayability as well as strategic value.