Maneater is an open world action game where you play as a young shark who is out for revenge after a hunter killed her mother and tore her out of her dying mother's womb - now that's metal! Armed with only the fire in her eyes and rows of razor sharp teeth, it is your job to climb your way up the food chain and mutate yourself in irradiated waters to become the most fearsome shark you can be.
Good
Excellent underwater controls
Charming tongue-in-cheek humour
Multiple storytelling styles where the game is presented as a nature documentary during gameplay and switches to a reality tv show style during cutscenes with the shark hunters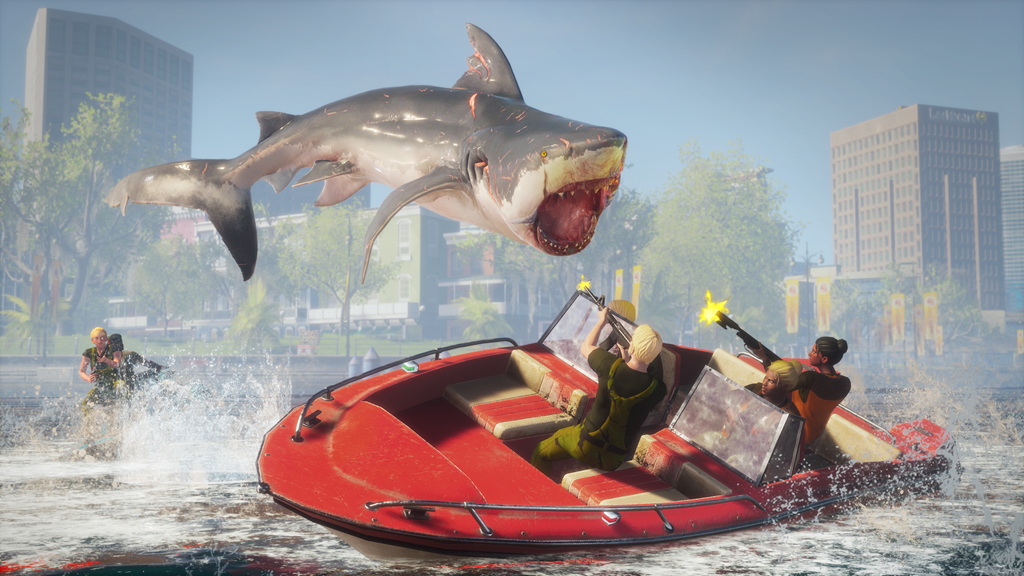 Enjoying our Maneater Switch Review (Quick) so far? Please consider supporting us on Patreon so that we can continue to keep the website running and get our fortnightly podcast two days early.
Bad
Clunky combat
Uninteresting character upgrades
Low texture quality during cutscenes
Final Score: 60%
While Maneater was fun at first the novelty of playing as a giant murderous shark, it dissipates quickly and the realisation that you're playing yet another generic Open World game sets in. Don't get me wrong, I had more fun with this than most Open World games I've played in recent years; in fact, I really enjoy that the game makes you do some of the side content before continuing with the story to give that extra work actual purpose instead of something you do on your way to a story section or if you're bored; but in the end, if you take away the shark-themed coat of paint, it just becomes a game you've played many, many, MANY times before.
Thank you for checking out our Maneater Switch review (Quick), thank you to Koch Media AU/NZ for providing the review code and thank you to our $5 and up Patreon Backers for their ongoing support: