Smelter - Switch Review
"A fantastic game to help scratch that Mega Man X itch with enough unique aspects to stand out from its contemporaries."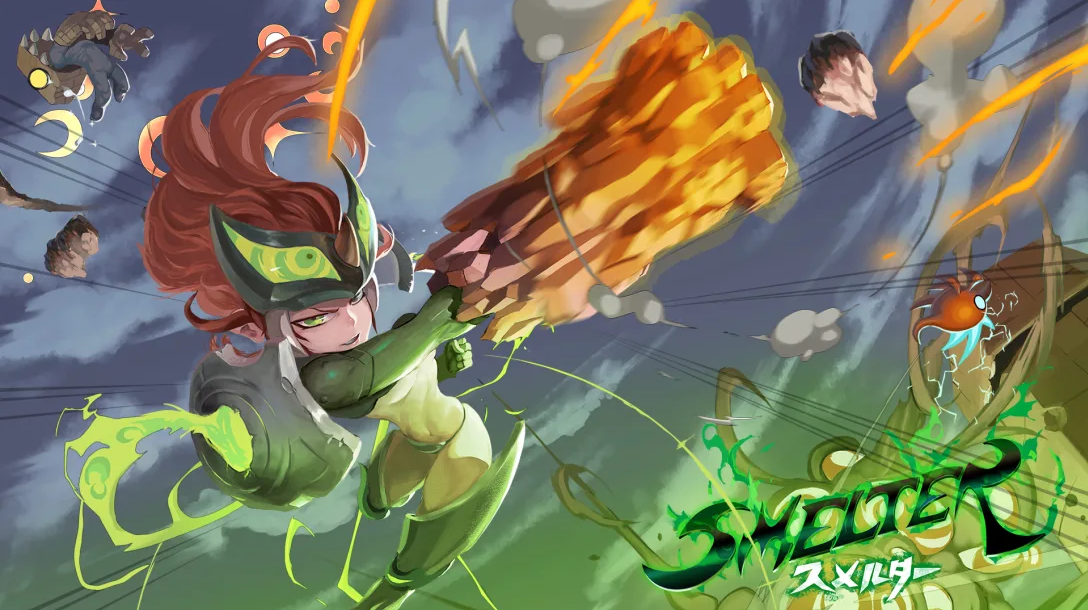 We're partnered with Skillshare, where you can do unlimited online courses that'll help you create art, make games, and even help you with school/university! Click here for a free 1 month trial.
I'm sure you know the story of Adam and Eve, where two people live in God's paradise and can do whatever they want with their lives with the caveat of not being able to eat apples because they are forbidden by God and Adam ends up being tempted to eat one and gets banished. Well what if it was a magical girl anime where Eve rescues Adam Mega Man X style? If that sounds interesting, and if we wrap all of that into an action-platformer-shaped package, then Smelter might just be the game for you!
Gameplay
Smelter is clearly inspired by the Mega Man X series where you run, jump, dash and wall hop your way through increasingly difficult levels and gain new abilities along the way. Where this game differentiates from Mega Man X is how these abilities are obtained. In Mega Man X, you gain new abilities when you defeat bosses; Smelter on the other hand has three different areas based on elements like earth, electricity and water. The first level in each area gives you all of the basic abilities each element comes with and you collect tokens from challenge areas hidden in levels that can range from simple (such as getting to the end without getting hit) to more difficult (such as stealth sections or surviving waves of enemies). Once you collect these tokens, you can spend them on new abilities on the map screen.
Speaking of the map screen, Smelter has a secondary gameplay style. The game's map doubles as a Tower Defense / Real Time Strategy hybrid gameplay mode. To access new levels, power ups and abilities on the map, you have to build and expand your army outwards and conquer the land. You are given four different buildings to place around the map and you have housing which creates four troops to deploy to other buildings, towers which provide food for the troops, soldiers barracks to fend off melee enemies and an archer's post to fend off flying enemies. At first, I was actually enjoying the tower defense stuff, it was a good way to break up the gameplay so you don't get bored of one playstyle; but after a while, most of my time was spent managing my army when all I wanted to do was just move on to the next platforming level.