Olija Launches on Nintendo Switch in Late January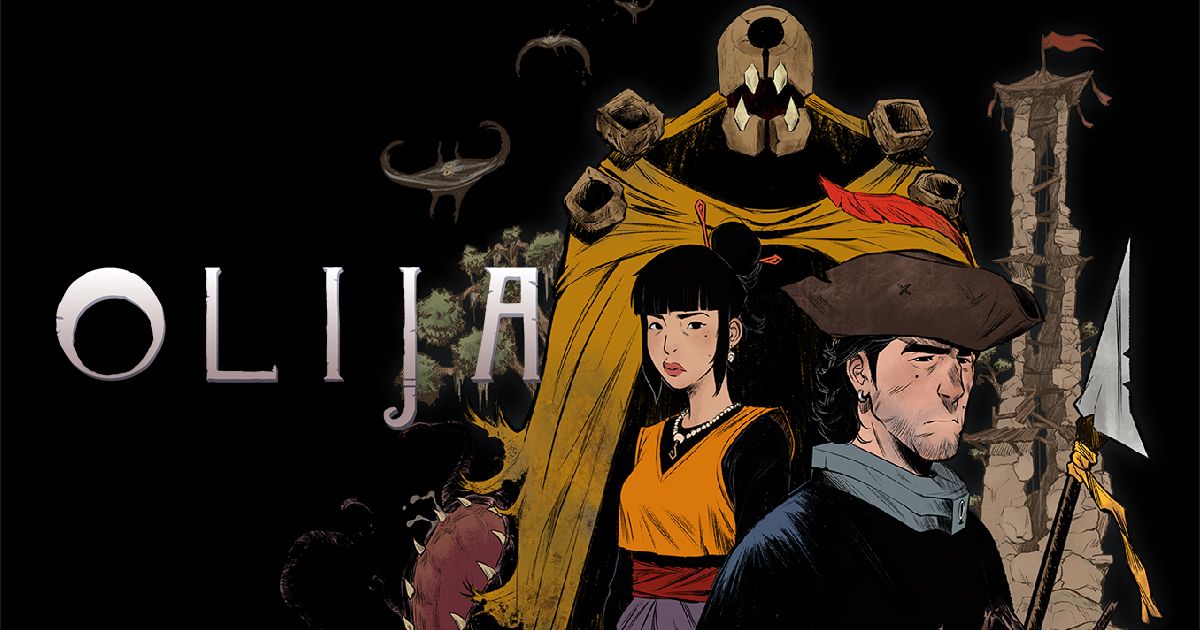 We're partnered with Skillshare, where you can do unlimited online courses that'll help you create art, make games, and even help you with school/university! Click here for a free 1 month trial.
You know how some indie hits just seem to appear out of nowhere? Well, Olija is going to be one of them! So before it's release on January 28th, we're going to make sure as many people know about it as possible.
Developed by Skeleton Crew and Thomas Olsson and published by Devolver Digital, Olija is a heartfelt 2D action platformer about the ancient folktale Faraday's Quest.
It tells the tale of a shipwrecked man stranded on the land of Terraphage. During his time here, he uncovers a legendary harpoon that can be recalled after thrown or even propel the man towards it. With this unique mechanic, Olija adds a whole new platforming technique that will allow the game to stand out amongst a sea of 2D platformers.
Here's the press release:
Intrepid explorers Skeleton Crew Studio and washed up boatswain Devolver Digital today announced that the enchanting action-fantasy game Olija will set sail for adventure on January 28th for PlayStation 4, Xbox One, PC and Nintendo Switch. Cast your eye over the courageous new gameplay trailer and ready the main sail for launch!

Olija is a game about Faraday's quest, a man shipwrecked then trapped in the mysterious country of Terraphage. Armed with a legendary harpoon, he and other castaways try to leave this hostile country to return to their homelands.

Through adventurous exploration, narration and razor sharp combat, the player will discover a strange world and its inhabitants, including Olija, an enigmatic lady that Faraday finds himself bound to over time. Inspired by swashbuckling tales and cinematic adventure games, Olija is a story about facing the unknown in adversity.

PC plunderers can get a taste of the action on Steam in a free demo, available now! Learn more about the mysteries that await over at olija.com.
Click here to check out 14 of the Best Upcoming Switch Games for Q1 2021
Source: Powerup PR / Devolver Digital