Klonoa Phantasy Reverie Series - Switch Review
"Nails its ability to recapture the feel of the original titles."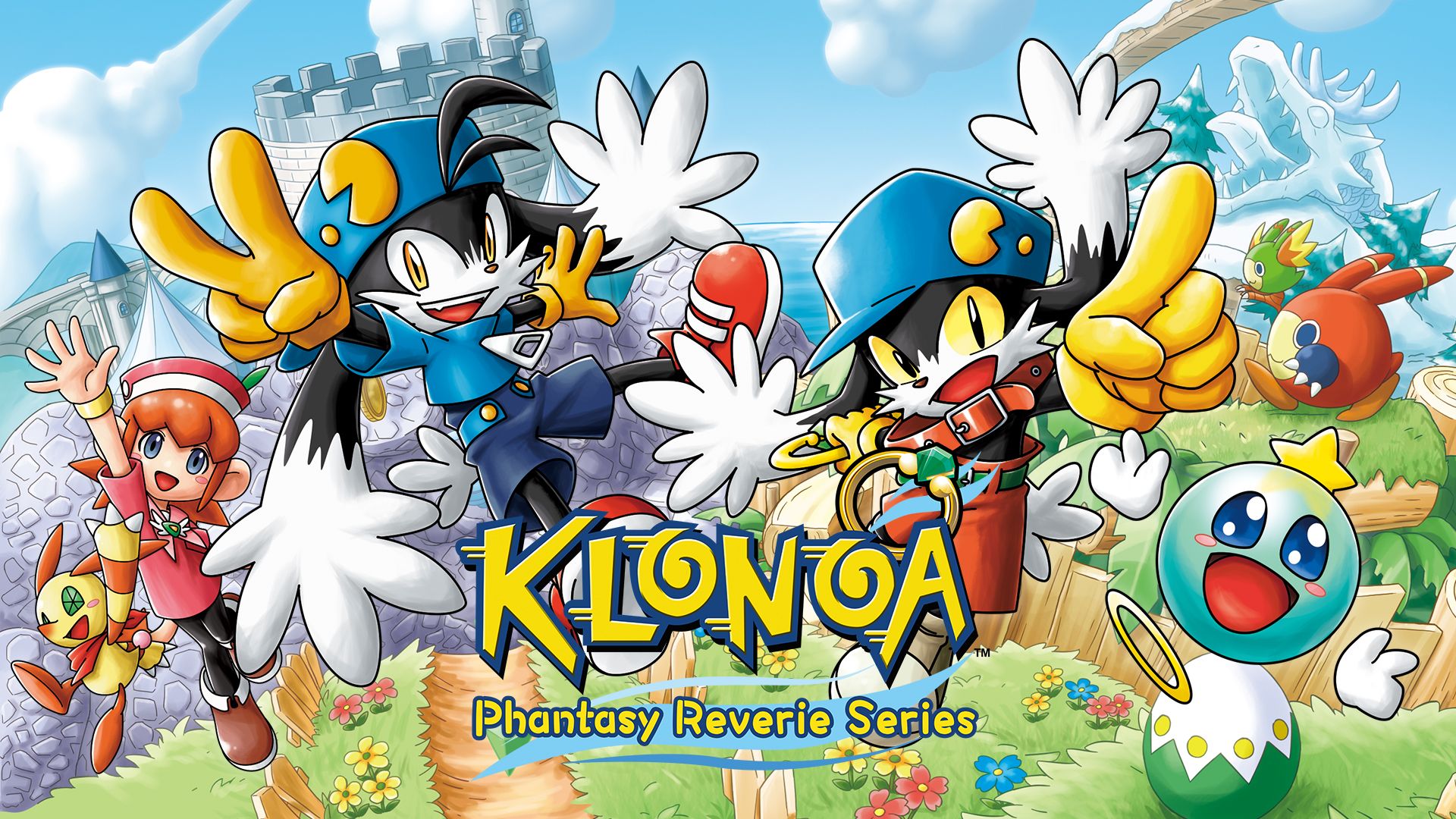 We're partnered with Skillshare, where you can do unlimited online courses that'll help you create art, make games, and even help you with school/university! Click here for a free 1 month trial.
Ah, finally a situation where growing up with a PlayStation instead of a Nintendo 64 works in my favour! I was four years old when the original Klonoa game released on the original PlayStation and I adored every second of it but I always wondered why Klonoa never took off in the same way that other platformers like Crash Bandicoot or Spyro the Dragon did. Twenty five years later, Bandai Namco have brought Klonoa back into the public zeitgeist with Klonoa Phantasy Reverie Series, a remaster of both Klonoa: Door To Phantomile and Klonoa 2: Lunatea's Veil, in a single package, but the question is; does Klonoa stand up to the test of time or is it a relic of the past?
The Good
I adore the art direction of these remakes. Some people may see it as overly simplistic but after playing many remakes of classic 90s platformers that fills the game with superfluous detail to make it fit visually with today's games (calling you out specifically Spyro: Reignited Trilogy and your unnecessarily large patches of grass that obscure collectables), it is a much needed breath of fresh air. It keeps the feel of the original game's graphics and art style without losing any detail.
Now, this isn't the first time Klonoa: Door To Phantomile specifically has been remade as it was remade for the Nintendo Wii back in 2009. While this version reviewed well, one constant criticism was its voice acting, at least for the English version, that is. It wasn't bad by any means; it was just considered strange to redub the game's original Banjo-Kazooie-esque barks. These remakes get around that by using the original audio and even compressing them in the same way the original games did to retain the feeling of playing a classic platformer from the 90s and these additions carry over to Klonoa 2: Lunatea's Veil by using the original PlayStation 2 audio.
For you 90s to early 2000s kids that now have children of your own and want to share a nostalgic game from your childhood with them, you can rejoice because there is an easy mode specifically for them (or anyone who just wants to breeze through the game). This mode increases your health from three to five, reduces all damage to a third of its original value, increases your attack range and grants you infinite lives.
TL;DR
Updated graphics without muddying up the original art style
Keeps the original audio for that nostalgic feel
A new easy mode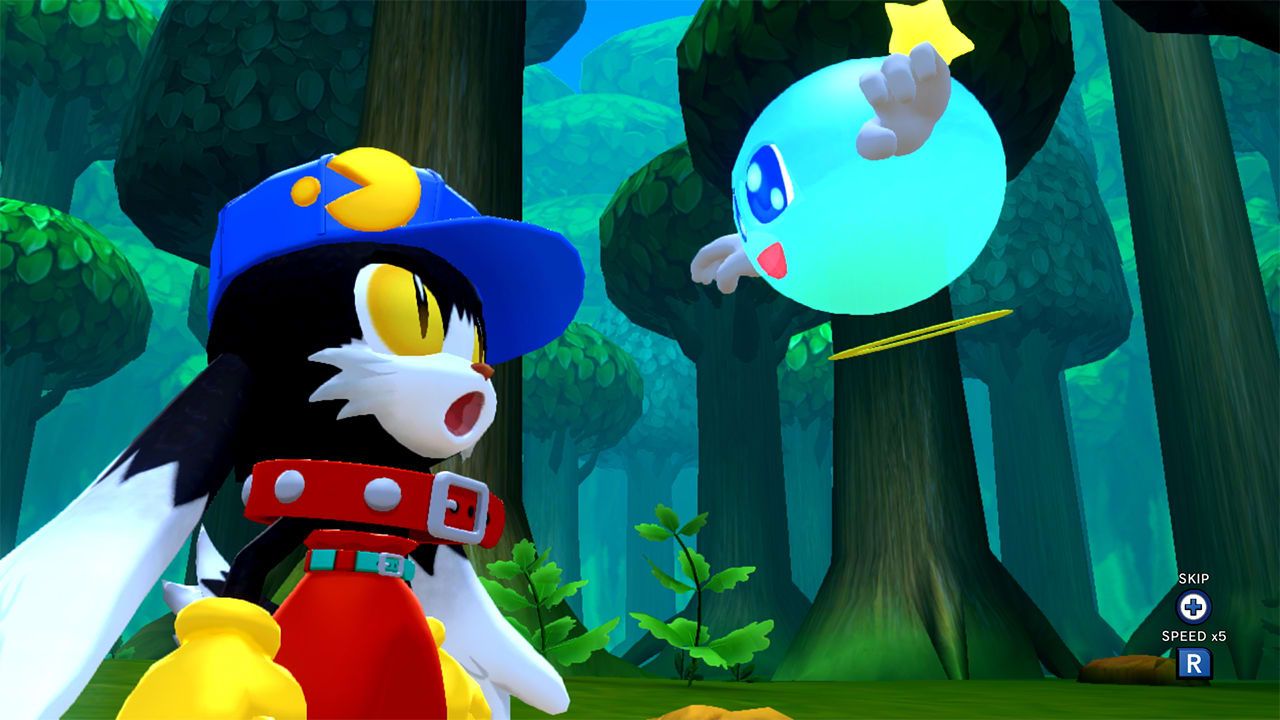 The Bad

While on the topic of difficulty, alongside the easy mode option is the introduction of a hard mode, but it's pretty underwhelming. It is unlocked after completing each respective game once and it doesn't actually make the game harder, it just restores the original game's difficulty. Yes, that means normal mode is still technically an easy mode.
I remember as a child never getting to finish these games because I found them too hard, mainly because as a kid, you still haven't developed hand-eye coordination; however, coming back to these over twenty years later, I found them to be surprisingly simple. I went in with the purpose of doing an average playthrough, not bothering about collectables and just hitting the credits and in the end, I managed to beat both games in a single sitting for a total of around nine hours and only missed five collectables, one in Door to Phantomile and four in Lunatea's Veil. Now, I'm pretty garbage at platformers, so more experienced platformer veterans are probably going to have an even easier time than I did.
TL;DR
Hard difficulty is just the original game's base difficulty
Short and toothless

Final Score: 8/10
While Klonoa Phantasy Reverie Series struggles a bit with its difficulty and pacing, it nails its ability to recapture the feel of the original titles. I really hope that this is more than just a twenty-fifth anniversary remake, I'd be more than happy to play new Klonoa titles. Please Bandai Namco, don't let this be a one off.
Thank you for checking out our Klonoa Phantasy Reverie Series Switch review, thank you to Bandai Namco AU for providing the review code and thank you to our Patreon Backers for their ongoing support:
Bel Cubitt
Rachelle Suri-Tucker