Kickstarter Project of the Week: Fling to the Finish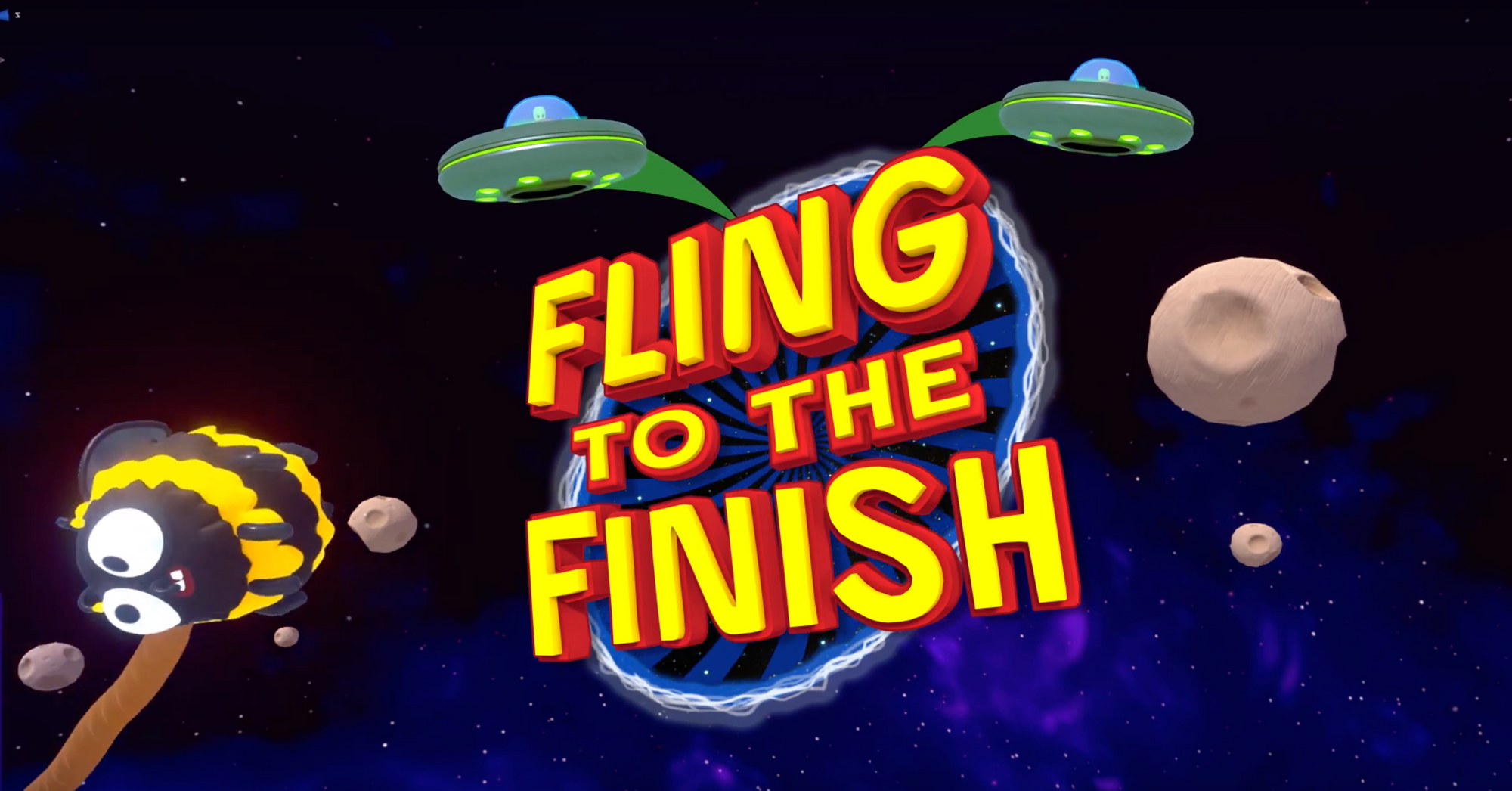 We're partnered with Skillshare, where you can do unlimited online courses that'll help you create art, make games, and even help you with school/university! Click here for a free 1 month trial.
For this week's Switch Kickstarter Project of the Week, we will be looking at SplitSide Games' Fling to the Finish. The game is slated to release in February 2020. Here's the rundown:
Fling to the Finish is a multiplayer physics racing platformer in the spirit of wacky games like Gang Beasts, Human Fall Flat, Genital Jousting, and Mario Kart.
In Fling to the Finish, teams of two players race through colorful, chaotic obstacle courses while tethered by a stretchy elastic rope.
When you and your friends first pick up the game your rope will get tangled in practically everything you pass. But as you quickly improve your communication skills you'll learn that the rope is your biggest asset.
Experienced players can use the rope to swing around perilous obstacles, and fling their partner up ledges before they fall to their doom. When partners master using their rope, they're capable of acrobatic feats unachievable in any other platformer!
Teams can show off their skills by competing in online or local races with a bunch of other players!
Fling to the Finish is being developed for Windows, MAC, and Nintendo Switch, and will release in early 2020!
The project currently requires $15,000 and is currently sitting at $9,230 with 25 days remaining.
Click here to check out their Kickstarter page for much more on Fling to the Finish and perhaps consider chucking a few $ their way.