Kickstarter Project of the Week: Dungeon No Dungeon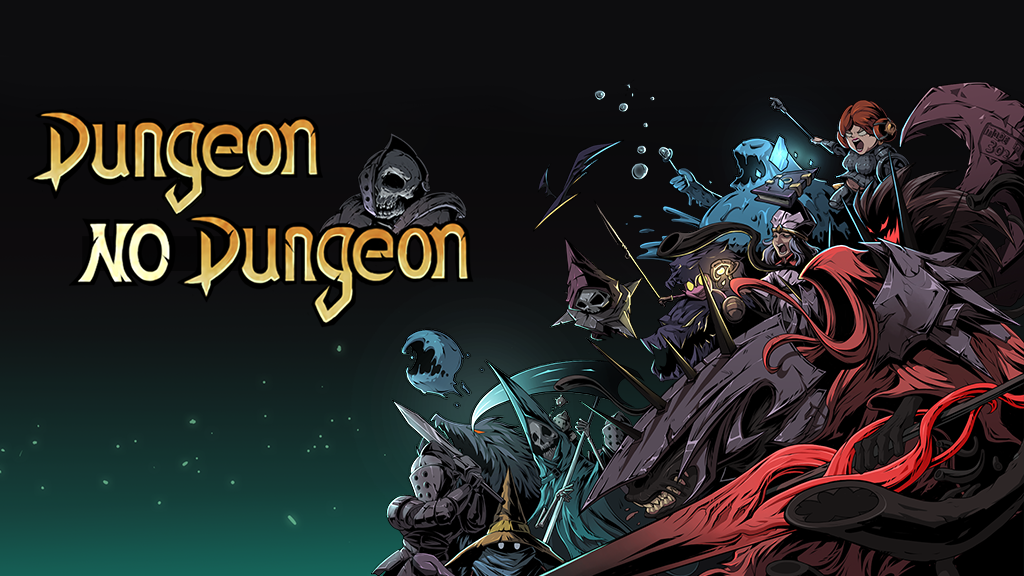 We're partnered with Skillshare, where you can do unlimited online courses that'll help you create art, make games, and even help you with school/university! Click here for a free 1 month trial.
For this week's Switch Kickstarter Project of the Week, we will be looking at 302 Games Inc's Dungeon No Dungeon. The game is slated to release in late 2021 on PC (via Steam), Nintendo Switch in early 2022 and then iOS and Android sometime afterward.
Here's the overview:
Dungeon No Dungeon is a highly randomized, turn-based cult strategy game with roguelike elements. The core strategy of this game revolves around the decisions you make pertaining to the different body parts of your adventurers. You can freely choose 3 adventurers for your team, and send them out dungeon-crawling. Enhance them along free, varying development pathways. Create a motley crew of serious yet chaotically haphazard heroes that bring unique gameplay experiences with each new expedition.

There are a lot of random elements in the game that allow the player to adopt a variety of constantly-shifting tactics and strategies. The player can enjoy maps with different terrains, different types of enemies, the butterfly effect of action and consequently set off by different events and puzzles, random mini-games, varying difficulty levels, equipment, items, skills, and traits, etc. A wealth of features are ready to give the player an exciting new experience in every battle.
The turn-based RPG structure feels like a perfect fit for 302 Games Inc's new title and the trailer indicates that there is some vast variety to get excited about. With the title's seeming reliance on a mouse cursor and big tiles for touchscreen, it looks like Dungeon No Dungeon may be a game to play in handheld on Switch, which is by no means a bad thing. The art style is crisp, the music is bangin' and the user interface looks straightforward and user friendly whilst still keeping its charm.
This game required US$3,000 and it is currently sitting at US$4,169 after 111 backers with 24 days remaining. However, there are plenty of stretch goals to be aiming for, such as a new mini-game at US$15,000 and DLC at US$35,000. If you'd like to support the development of this game to help it come to Nintendo Switch, click the link below to visit the Indiegogo page.
Click here to check out Tapeworm: Dungeon No Dungeon
Click here to check out the last Kickstarter Project: Tapeworm: Disco Puzzle
Thank you to our $5 and up Patreon Backers for their ongoing support:
Belinda Cubitt
Jon Crispe
Matthew Sandstrom