Kickstarter Project of the Week: Beacon Pines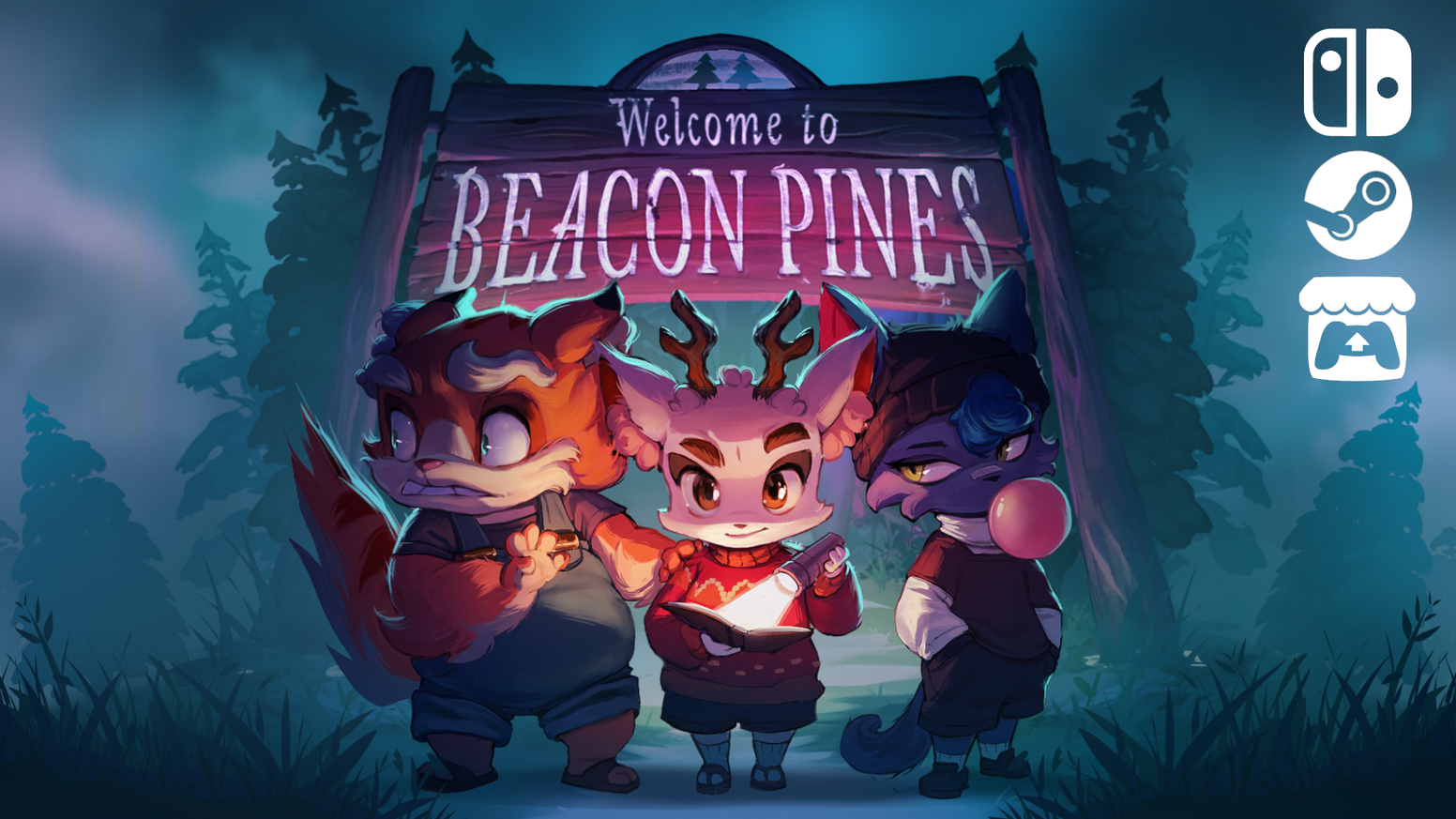 We're partnered with Skillshare, where you can do unlimited online courses that'll help you create art, make games, and even help you with school/university! Click here for a free 1 month trial.
For this week's Switch Kickstarter Project of the Week, we will be looking at Hiding Spot Games' Beacon Pines. The game is slated to release in early late 2021 on PC (via Steam and itch.io) and Nintendo Switch, with PlayStation and Xbox consoles as stretch goals.
Here's the overview:
Beacon Pines is a cute and creepy adventure game within a magical storybook. You play as both the reader of the book and its main character, Luka.  Explore the world to find word charms.  Use your charms to change the course of fate!

Normal isn't what it used to be.  Glowing trees, shady corporations, running for your life, and never knowing who to trust. Welcome to Beacon Pines!

The tale of Beacon Pines is not complete and there are words missing at important moments. Fill in a missing word, and be pulled directly into the book to play out the events that unfold based on your decisions.

If you don't like how it goes, you can always go back and change your decisions. In fact, reshaping events is an important part of the game.

Every character in Beacon Pines has their own unique personality, backstory, and motivations. Depending on the decisions you make, you may meet entirely different characters, find new charms, and discover more details about what the heck is happening in Beacon Pines.
Features
Explore an illustrated mountain town to collect word charms
Use those words to alter the story
Use those words to make friends
Use those words to weave the fabric of fate itself
Open the magical book at any time to go back and change your decisions
Beautifully illustrated art by Ilse Harting
Original soundtrack by award winning musician Matt Meyer
Beacon Pines has a lot going for it but one thing is for sure, it is overflowing with elegant charm. The concept of its plot progression is fascinating as it is presented in a novel that is incomplete. Your goal as the reader is to fill in the blanks to shape the world into your vision.
This game required US$30,000 and it is currently sitting at US$39,413 after 1,046 backers with 19 days still remaining. With the original goal reached, we now look to the stretch goals; the first has already been reached with the addition of fishing and now, Hiding Spot Games are looking to soon reach cooking at US$40,000 and then, US$50,000 for Beacon Pines to get a narrator. If you'd like to support the development of this game, click the link below to visit the Kickstarter page.
Click here to check out Beacon Pines
Click here to check out the last Kickstarter Project: The Way of Wrath
Thank you to our $5 and up Patreon Backers for their ongoing support:
Bel Cubitt
Jon Crispe
Matthew Sandstrom