Kickstarter Project of the Week: The Way of Wrath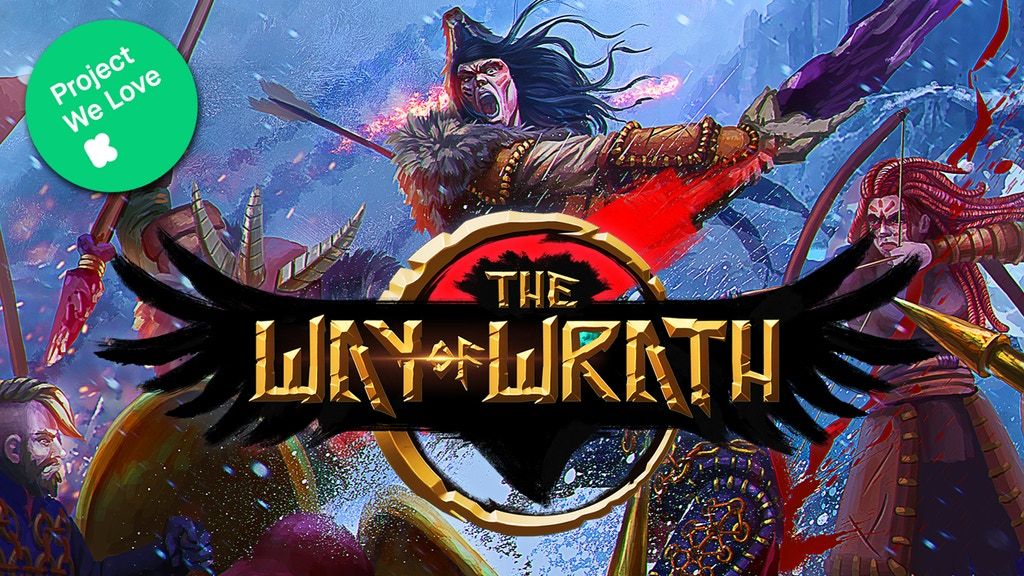 We're partnered with Skillshare, where you can do unlimited online courses that'll help you create art, make games, and even help you with school/university! Click here for a free 1 month trial.
For this week's Switch Kickstarter Project of the Week, we will be looking at ANIMMAL Studios' The Way of Wrath. The game is slated to release in early 2022 on PC, Mac and Linux, and with stretch goals, the developers also hope to bring the game to Switch, PlayStation and Xbox.
Here's the overview:
The Way of Wrath is a story-driven, open-world, tactical RPG set in a pre-historic shamanistic world. Inspired by Baldur's Gate, Gothic, & The Legend of Zelda.

Discover exciting secrets and explore beautiful but deadly landscapes with many unique areas, each offering distinct challenges.

Discover animal lairs and hunt vicious predators, drill holes in a frozen lake to catch fish, and scour the land for rare herbs and minerals. Use what you find to craft weapons, armor, medicine, and special empowering incenses to inhale at shaman altars.

Discover factions full of complex characters in believable communities that live and breathe the rich lore of the game.

Combat is fast, dynamic, and lethal. Use clever tactics, chain party skills into combos, and master the art of war.

Customize your character's appearance and choose from 8 very distinct story origins. Freely mix 100+ skills and craft your own playstyle with the classless RPG system.

Recruit 8 unique story companions that you can befriend, antagonize, or romance. Or craft a completely new party of custom characters.

Command your own fort as your home base. Get to know your allies over the campfire, share food & drinks, and play mini-games. Rule over your people and oversee the construction and rebuilding of defenses.
The level of thought and detail that has gone into The Way of Wrath shows just how dedicated ANIMMAL Studios are about this game. With clear inspirations from the likes of Baldur's Gate but with its own dynamic open world and rich, primal lore, The Way of Wrath looks like a game that we don't come across every day. This is why The Way of Wrath was chosen as our Kickstarter Project of the Week, despite some great contenders by Hiding Spot Games with Beacon Pines and Stairway Games' Coral Island.
This game requires €23,000 and it is currently sitting at €12,553 after 346 backers with 27 days still remaining. However for the game to makes its way to Switch, the campaign needs to reach €45,000. If you'd like to support the development of this game, click the link below to visit the Kickstarter page.
Click here to check out The Way of Wrath
Click here to check out the last Kickstarter Project: Name of the Will
Thank you to our $5 and up Patreon Backers for their ongoing support:
Bel Cubitt
Jon Crispe
Matthew Sandstrom