Kickstarter Project of the Week: Name of the Will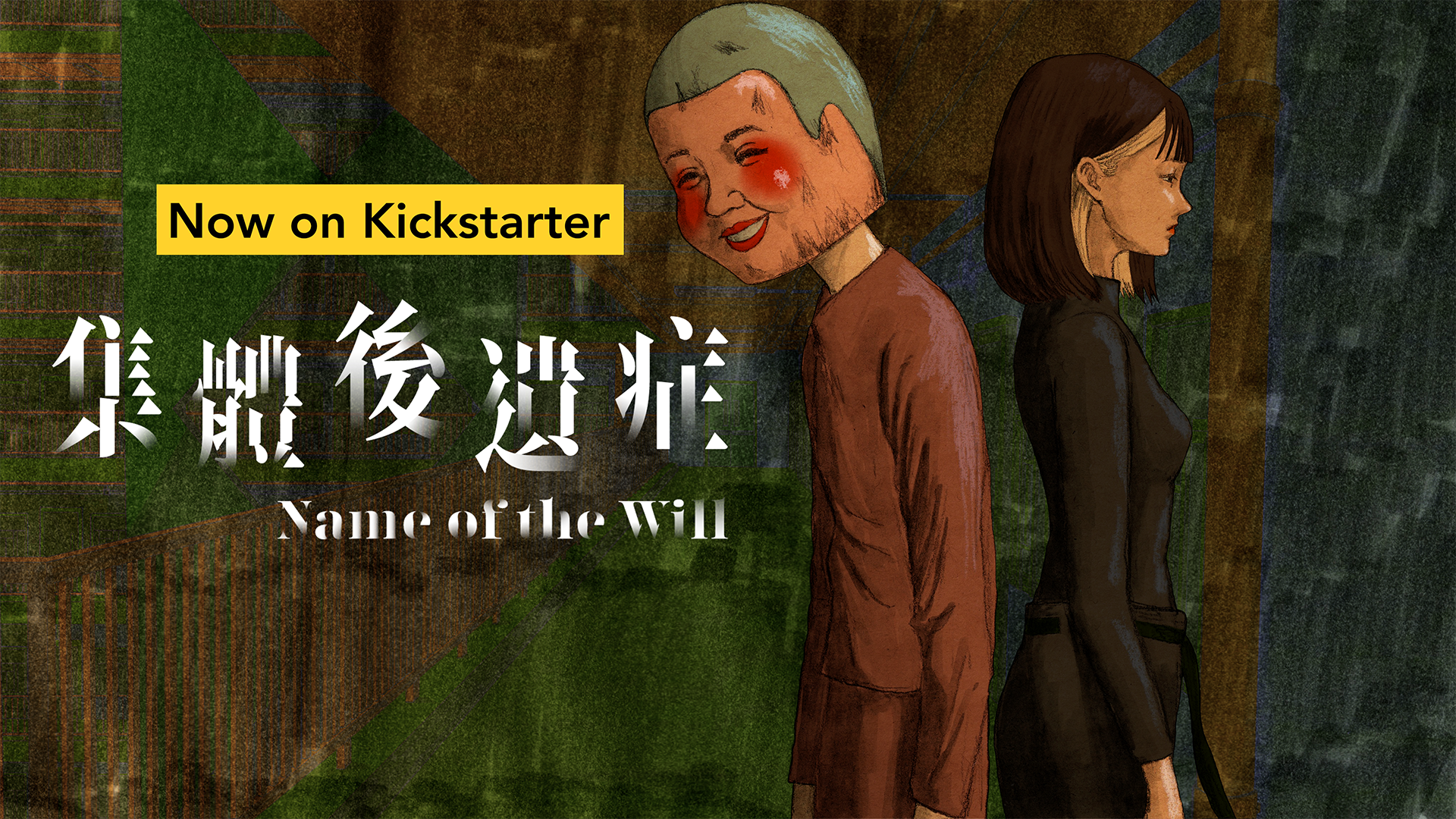 We're partnered with Skillshare, where you can do unlimited online courses that'll help you create art, make games, and even help you with school/university! Click here for a free 1 month trial.
For this week's Switch Kickstarter Project of the Week, we will be looking at Zeitgeist Studio's Name of the Will. The game is slated to release in 2022 on PC, Mac and Linux, with a Switch and PS5 version set as a stretch goal.
Here's the overview:
In 2029, you wake up one day in a smiley headset to yourself in an unknown community, Hope. Everyone here wears the same outfit, lives the same repetitive routine, and is happy. The only beam of natural light shines through a massive overhead opening; it glistens the flashy billboards and mundane lives in Hope. Although there are routine classes and odd assessments, everyone lives a content and carefree life.

This is until a foggy memory starts flickering in your mind; as a mysterious girl keeps intruding your thoughts, an absurd history begins to unfold itself...

To your surprise, you are informed you are a resident of Hope, a harmonious society filled with laughter. To find out how you got here, you have to dodge governors, avoid suspicious people, establish connections with your neighbors, and solve puzzles to collect intelligence.

For many, Hope is their entire universe. They are uninterested in the outside world. However, you are different -- you have the ability to choose. Are you leaving or staying? Are you willing to sacrifice for the truth? Or, are you choosing a life of oblivion?

The game progresses through a linear timeline. Every day in the game is divided into two time periods. This structure enables you to complete missions in a disciplined manner as the story develops daily. You can explore all sorts of facilities in Hope, including dormitory rooms, escalators, public restrooms, bathrooms, and beyond. As you wander around, you may bump into secret spaces composed of Hong Kong's charisma with a bizarre twist!
Features
Set in a surreptitious and futuristic world resembling Hong Kong
Interact with your neighbors within a day and night system in the game
Tons of challenging mechanical puzzles
Dodge the governors and establish a rapport with your neighbors to complete missions
Your choices and actions will decide your neighbors' and your fate
A unique hand-drawn 2D side-scroller where you can walk, run, jump, crawl, grab and climb in
Original soundtracks fused with electrical soundscape and foley to establish an atmospheric vibe
There were a few viable choices for this week's promoted Kickstarter Project (especially ClaudiaTheDev's Ova Magica), but I couldn't quite go past the clever styling of Name of the Will. The dark, ominous aesthetic with the social commentary that resembles a Hong Kong under a strict regime. With the gameplay akin to atmospheric 2D platformers such as Inside and Limbo, Name of the Will takes an intriguing approach that has peaked my curiousity.
This game requires US$15,000 and it is currently sitting at US$3,962 after 105 backers with 36 days still remaining. If you'd like to support the development of this game, click the link below to visit the Kickstarter page.
Click here to check out Name of the Will
Click here to check out the last Kickstarter Project: The Shapeshifter
Thank you to our $5 and up Patreon Backers for their ongoing support:
Bel Cubitt
Jon Crispe
Matthew Sandstrom