Boomerang X - Switch Review
"While Boomerang X does have a few minor issues, in the end, the positives massively outweigh the negatives."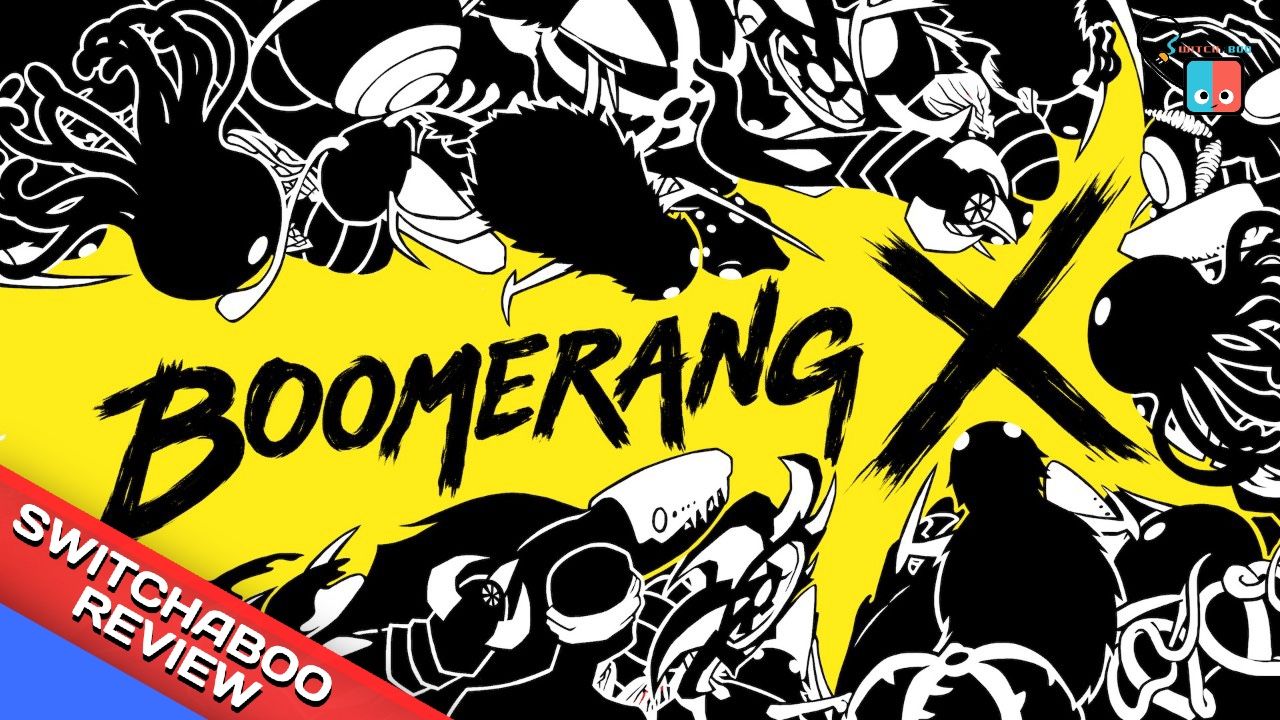 We're partnered with Skillshare, where you can do unlimited online courses that'll help you create art, make games, and even help you with school/university! Click here for a free 1 month trial.
Developed by DANG! And published by Devolver Digital, Boomerang X is a First Person Arena Shooter where our nameless protagonist washes up on what seems like a deserted island and discovers a magical weapon which goes unnamed but I'm gonna assume is called the Boomerang X despite it clearly being a shuriken. Traverse through ancient ruins, discover lost artifacts and master the powers given to you by the magical weapon, all in pursuit of trying to decipher what this game is even about.
The Good
Boomerang X's combat is simple but as things progress, you will get new powers and abilities which add layers of complexity, making the game easy to pick up and exciting to progress through.
This game was made for Speedrunning; not only do you get the ability to teleport to your weapon after you throw it but there's also a toggle in the options menu that adds a timer to the game. With its total runtime being pretty short, I can see people who have never tried speedrunning getting into the hobby here.
There is a very unique artstyle which resembles a mix between a water colour painting and a scratchy comic book style. You'd think a game with an artstyle like that would get very tiring on the eyes, especially one that moves this fast, but it blends in so well that it feels natural to the eye.
TL;DR
Simple combat to learn, hard to master
Perfect for speedrunners
Unique art style that doesn't grate on the eye
The Bad
Boomerang X clearly wanted to have a larger story but for one reason or another, this didn't come to fruition. While there is just one single NPC in the game, all they really do is talk about the world rather than anything that retains to the plot, so it's up to the player to piece it together through observing context clues from the world. Yes, some games like Dark Souls have stories that are told like this and are loved because of it, but games like Dark Souls have a frame of reference for things to connect back to while Boomerang X doesn't.
Luckily I have a strong stomach, so this didn't really affect me, but with all the high speed dashes and teleports mixed with Bullet Time and constant colourful projectiles flying around the screen, it could easily result in some really bad motion sickness for some.
Sometimes when using the slowdown ability, the camera sensitivity will freak out and become super sensitive, making some high end fights really obnoxious when you need to quickly make some very quick yet precise movements.
TL;DR
A poor attempt at telling a story
Possible motion sickness
Camera sensitivity bugs
Final Score: 7/10
While Boomerang X does have a few minor issues, in the end, the positives massively outweigh the negatives. The gameplay is incredibly satisfying, the graphics are beautiful and the combat is both simple to pick up yet complex enough to leave people wanting more. If you're a fan of fast paced combat, then maybe consider adding this to your digital shelf.
Thank you for checking out our Boomerang X Switch review, thank you to Devolver Digital (via Powerup PR) for providing the review code and thank you to our $5 and up Patreon Backers for their ongoing support: