The Wonderful 101: Remastered - Switch Review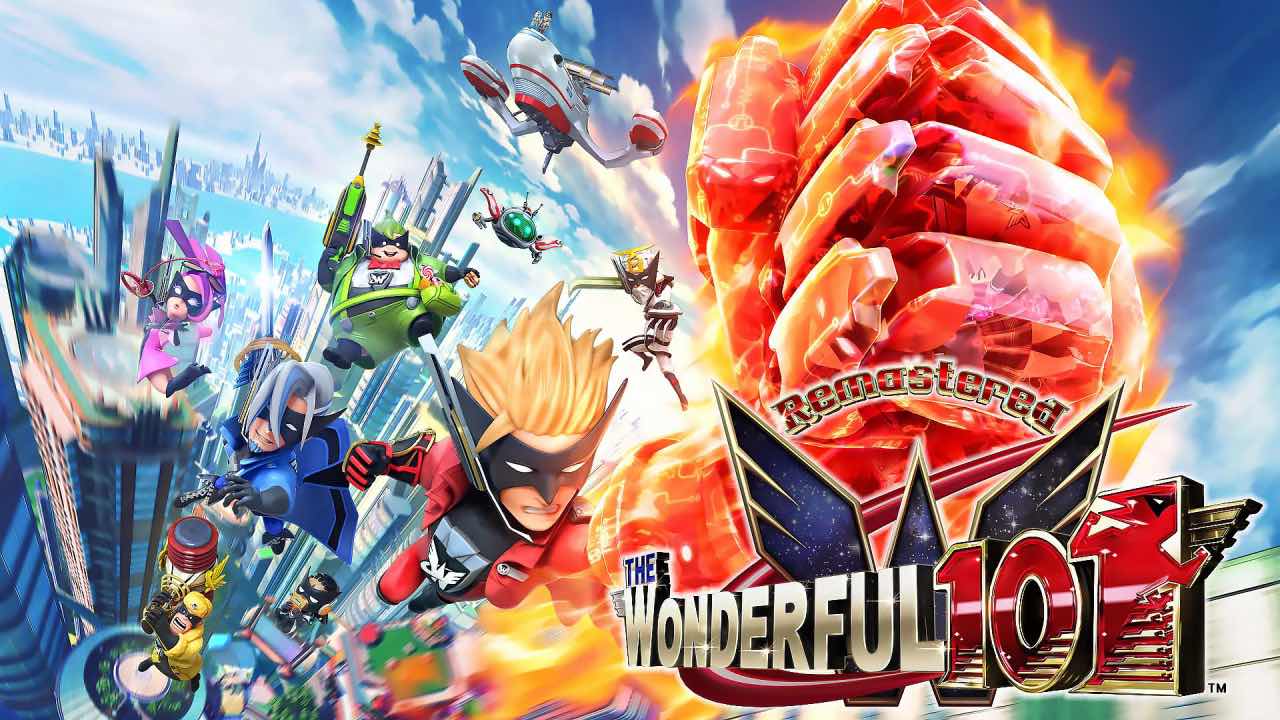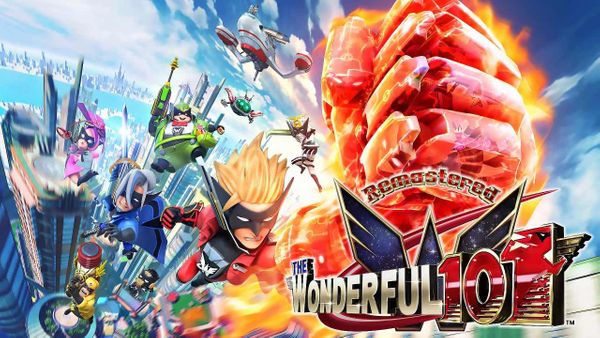 We're partnered with Skillshare, where you can do unlimited online courses that'll help you create art, make games, and even help you with school/university! Click here for a free 1 month trial.
After its less than favourable commercial reception from its days being a Wii U exclusive, Platinum Games have given The Wonderful 101 another go with a remastered edition on Switch, PS4 and Steam. Take control of 100 heroes as they fight off an alien invasion that threatens this planet we call Earth, proving that we are always stronger when we work together.
Gameplay
In typical Hideki Kamiya fashion, The Wonderful 101 has you fighting enemies both big and small in often epic proportions. If you're not familiar with Kamiya, he is the mastermind behind the Bayonetta series, as well as the Devil May Cry series from his time at Capcom. The frantic, over the top action works splendidly well with The Wonderful 101's colourful aesthetic, allowing for each individual model to distinctly stand out.
As you progress through the game, you will unlock new Wonderful Ones who each have their own unique abilities from their weapon of choice. This variety allows the gameplay to remain fresh and exciting, avoiding repetition that some action games can be prone to. In order to switch allies, you need to draw the shape that corresponds to the hero with the right analogue stick. Whilst this can be quick and snappy, it can also feel awkward and unresponsive at times, especially during tight situations. As the game originated on the Wii U with the gamepad in mind, it's clear to see how this has now become cumbersome with the right analogue stick, but luckily in handheld mode, you can still draw the shapes on the screen.
Enjoying our The Wonderful 101: Remastered Switch review so far? Don't forget to like us on Facebook and follow us on Twitter for more Nintendo Switch content. Also, please consider supporting us on Patreon so that we can continue to do what we love doing.
The combat is impactful in the best possible way, taking down gigantic bosses with a healthy dose of rumble coursing through your palms as you lay into them with a gigantic fist made up of your allies. Epic boss fights are also incredible to behold, making it feel as though you couldn't possibly be doing what you're doing in a video game, however there are moments where you can feel the unresponsiveness, especially in more puzzle-based encounters.
World / Level Design
The level design and camera work would have to be The Wonderful 101's biggest shortcoming. Each Objective level has you making your way through relatively linear segments with a fixed camera angle. The struggle with this is that the camera, at a default, is zoomed in too much to the heroes and you can only zoom out by drawing a line with them but short enough so that it doesn't change your selected hero. It makes exploration cumbersome and finicky, which is by no means ideal for a fast-paced action game.
With the Wii U being the game's originally intended console, it's clear during moments where this doesn't translate well. To be more specific, the original version had moments where you would look at the Gamepad's screen when entering small spaces and you would be tasked with making changes to inside whilst it coincided with what would happen on the outside. With the game on Switch, this remastered version reverts to the less than ideal controls if you were playing the original with a Pro Controller, having a picture-in-picture setup that takes up almost a quarter of the screen. This is increasingly frustrating when playing in handheld mode, making it even more difficult to see fine details. It's great that they had a workaround, but it's frustrating, nonetheless.
Story / Personality
Where The Wonderful 101 shines is in its lovable cast of characters, each with a level of depth that one wouldn't initially expect. The banter between them is funny and endearing, with the occasionally legitimate laugh out loud moment. The franchise is a perfect fit for either a feature film or animated TV series with a lot of depth that can be fleshed out by exploring some of the other heroes outside of the main cast.
Graphics / Art Direction
The CG cartoon art style reconfirms that a fully realised TV show is simply a no-brainer. Coupled with this remastered edition that adds a level of polished spit-shine, The Wonderful 101 looks better than ever and takes advantage of the more powerful hardware.
Music / Sound Design
To accompany Kamiya's epic battle scenes, The Wonderful 101 has a grandeous soundtrack that perfectly replicates the superhero motif. In addition, the voice acting isn't amazing, with a few cringeworthy moments for good measure, but its comedic timing is top notch.
Final Score: 80%
It's great to see Platinum Games' The Wonderful 101 get a new lease on life in 2020 as it surely didn't get the run it deserved on the Wii U. Its colourful cast of characters and action-packed, Kamiya style gameplay is superbly crafted and controlling 100 heroes at a time is surprisingly intuitive. However considering that this is a remastering of the original, Platinum have missed the opportunity to fix some of the game's camera issues and gameplay missteps, instead being content with slightly updating the visuals and calling it a day.
Thank you for checking out our The Wonderful 101: Remastered switch review, thank you to Five Star Games PR for providing the review code and thank you to our $5 and up Patreon Backers for their ongoing support: