The Wonderful 101: Remastered Announced; Seeking Funds on Kickstarter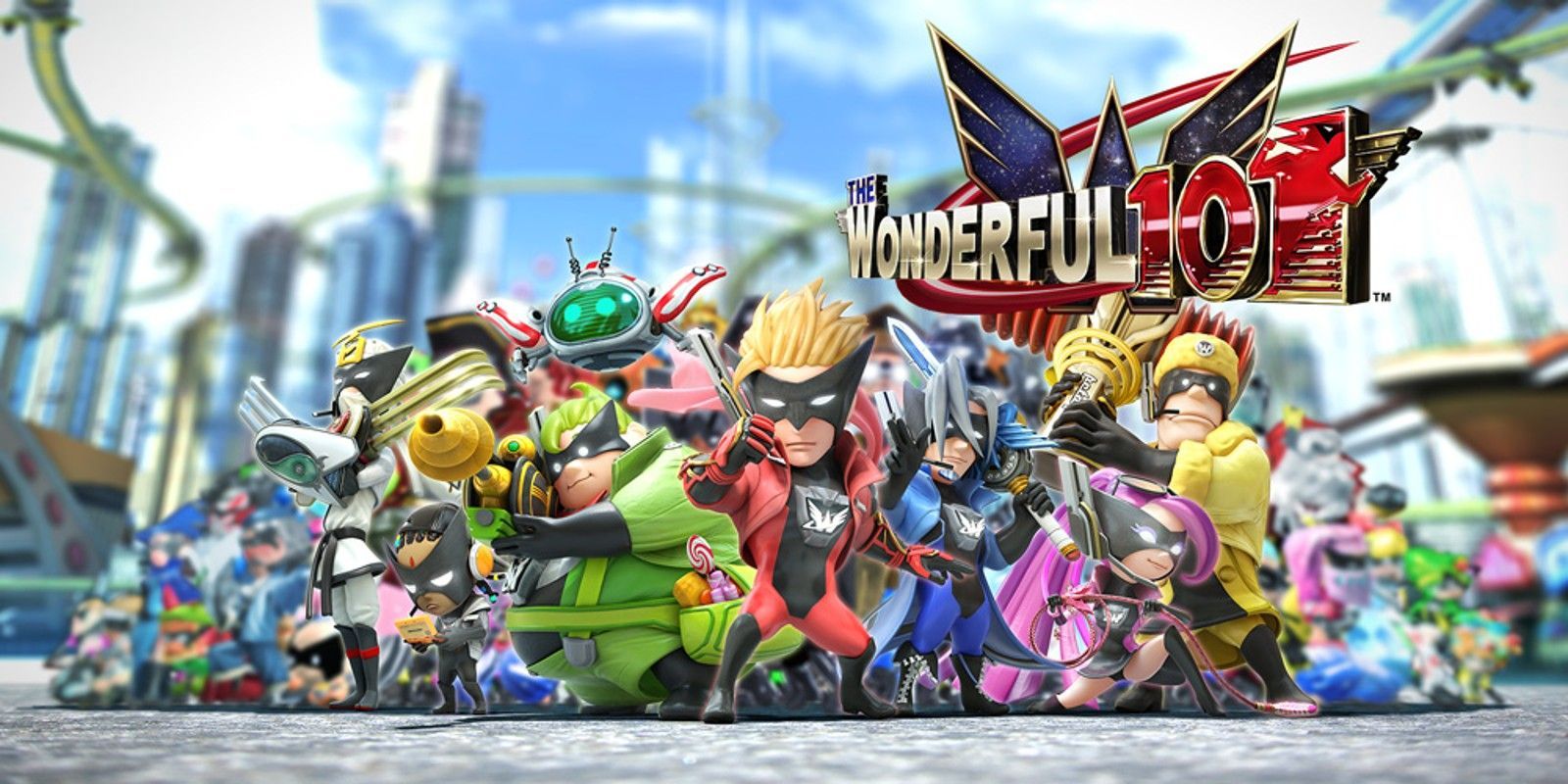 We're partnered with Skillshare, where you can do unlimited online courses that'll help you create art, make games, and even help you with school/university! Click here for a free 1 month trial.
With many teases and rumours over the past few years, The Wonderful 101 is making a comeback on modern consoles with a remastered edition. Platinum Games have opted to turn to Kickstarter in order to seek funds for the port, asking for ¥5,425,000 (US$50,000). The campaign successfully reached its goal within 30 minutes which confirms a Nintendo Switch port and now the campaign is looking to achieve some stretch goals. Here's an overview of the campaign's description:
The Wonderful 101 is a "Unite Action" action-adventure game developed by PlatinumGames Inc., directed by action game luminary Hideki Kamiya, and originally released on the Nintendo Wii U. 

In this game, players take control of the Wonderful Ones, heroes from all over the world chosen to defend the Earth from all manner extraterrestrial threats! When the peaceful Blossom City comes under attack by alien invaders, Wonder-Red, Wonder-Blue, and the rest of the Wonderful Ones suit up and unite to save the world!

The Wonderful 101: Remastered will be released on Nintendo Switch, with versions for other platforms becoming available via stretch goals. We also plan to add a host of amazing extras as stretch goals are met, with the goal of making The Wonderful 101: Remastered the definitive depiction of our heroes' exploits!
Those that back the Kickstarter at its physical edition pledge will receive an exclusive box art cover when they receive the game. Depending on the reward tier that you back, you'll also receive some awesome goodies, such as custom hand-painted Joy-Cons.
At the time of this article, The Wonderful 101: Remastered has managed to reach its first two stretch goals, ensuring Steam and PS4 releases. Studio head Atsushi Inaba mentioned that "Nintendo's kindness has allowed us to expand to other platforms". Here's the full quote:
"Firstly, I want to say that I think PlatinumGames has this reputation for being well-known and a high quality company that really knows their stuff. We're really grateful for that reputation, but the honest truth is we're just developers over here; we can't publish games by ourselves. There's a lot of means that we don't have like the capital and resources to get things like that done. And now that Nintendo's kindness has allowed us to expand to other platforms, we want to do this on our own. We feel like we're a company that has a great relationship with players, and we're proud of this intimate relationship we have with fans of our games. So when considering what to do to publish the game, we thought, 'Let's work directly with players to make this happen.' Kickstarter just made the most sense for what we want to achieve."

Credit: Nintendoeverything.com
Further stretch goals indicate a Time Attack mode a US$1mil and a brand new 2D platforming mission entitled 'Luka's First Mission' at US$1.5mil.
To add some more mystery, Platinum Games have opened up a new website entitled 'Platinum 4'. There are four slots open for and only one has been filled with The Wonderful 101: Remastered. What else does Platinum Games have up their sleeves? Only time will tell, but we'll be watching very closely.