Songbird Symphony Announced for Nintendo Switch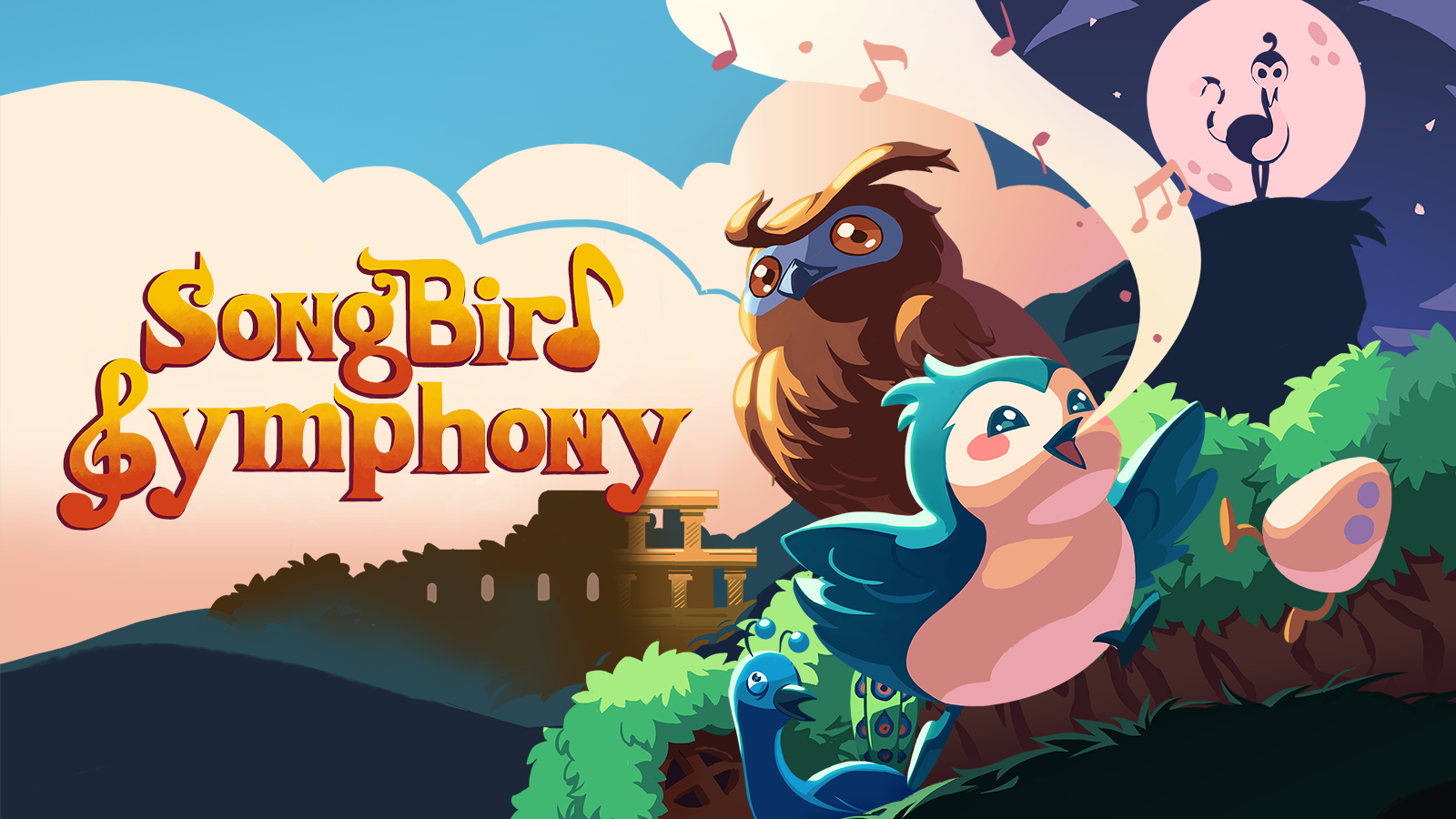 We're partnered with Skillshare, where you can do unlimited online courses that'll help you create art, make games, and even help you with school/university! Click here for a free 1 month trial.
Developed by Joysteak Studios and published by PQube, Songbird Symphony is an adorable musical platformer set to release on Nintendo Switch July 25th, with a demo available later today on the European eShop today and on the North American eShop July 15th. Here's the overview:
Today, PQube and developer Joysteak Studios are happy to release a demo and new trailer for the upcoming musical platformer Songbird Symphony! The cinematic highlights the start and first hurdles of little Birb's journey to learn about his true legacy when the game releases for Nintendo Switch, PlayStation 4 and PC worldwide on July 25th. Will you help him sing and dance his way to it?
 
How can you say no after watching the Songbird Symphony Narrative Trailer: https://youtu.be/fcShLsh-Sk8
 
The demo can be downloaded via PSN, the European Nintendo eShop and Steam. It will be available on the North American eShop on July 15th.

Songbird Symphony is a musical adventure that tells the heartfelt story of Birb. Somewhat like in "The Ugly Duckling", the other birds reject the chick for looking different, but that doesn't keep Birb down as he embarks on an adventure to find out about his heritage.

Birb is a small orphaned bird that one day wakes up in a strange forest. He won't be alone thanks to Uncle Pea but he can't help but wonder if it is truly the place he belongs to.

The legend says owls are wise and know everything. It certainly is the case for Owl, who will guide Birb along his journey and watch over his well-being.

Uncle Peacock is a deeply caring but slightly hyperactive parental figure to Birb. He is the proud inventor of the famous Uncle Peas' Smooth Moves.

Egbert doesn't talk much, because he doesn't have a beak, but that doesn't prevent him from being understood by his most faithful, and only friend, Birb.
Source: PQube PR