Showcase Saturday: Spirittea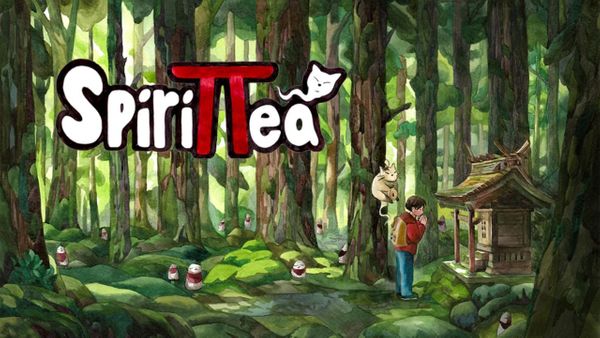 We're partnered with Skillshare, where you can do unlimited online courses that'll help you create art, make games, and even help you with school/university! Click here for a free 1 month trial.
In our first ever Showcase Saturday, we wanted to highlight Dan Beckerton's Spirittea, a charming simulation game with an Edo-inspired Japanese setting. Drawing from Dan's inspirations when he visited Japan, Spirittea highlights Japanese folk and spirit lore.
Here's an overview of Spirittea:
In Spirittea you play as a writer who has moved to a small town in the countryside in hopes that the change of scenery will help you finish writing your book.  Unfortunately for you, this particular town has been going through some difficult times due to natural disasters, strange accidents and mysterious occurrences.  After drinking from an ancient teapot you gain the ability to temporarily see into the spirit world only to discover that the town is haunted by a bunch of angry spirits. It is up to you to re-open the old bath house on the mountain where the spirits once rested, and to search high and low to find and convince them to soak their stress away.  

In Spirittea your character is a writer, so in its simplest form the goal of the game is to finish writing the book you've started.  However, to do this you will need find inspiration from the activities you take part in:
Locate Spirits
Bath House Management
Befriending Locals
Fishing
Bug Catching
Digging for Treasure
Customise your Character
Figure Collecting
Gathering Tea
The Arcade Cabinet
And here we have their latest tweet showing an update on the game's progress:
You can follow Spirittea's development on Twitter, Facebook, Instagram and Discord.