Showcase Saturday: Beasts of Maravilla Island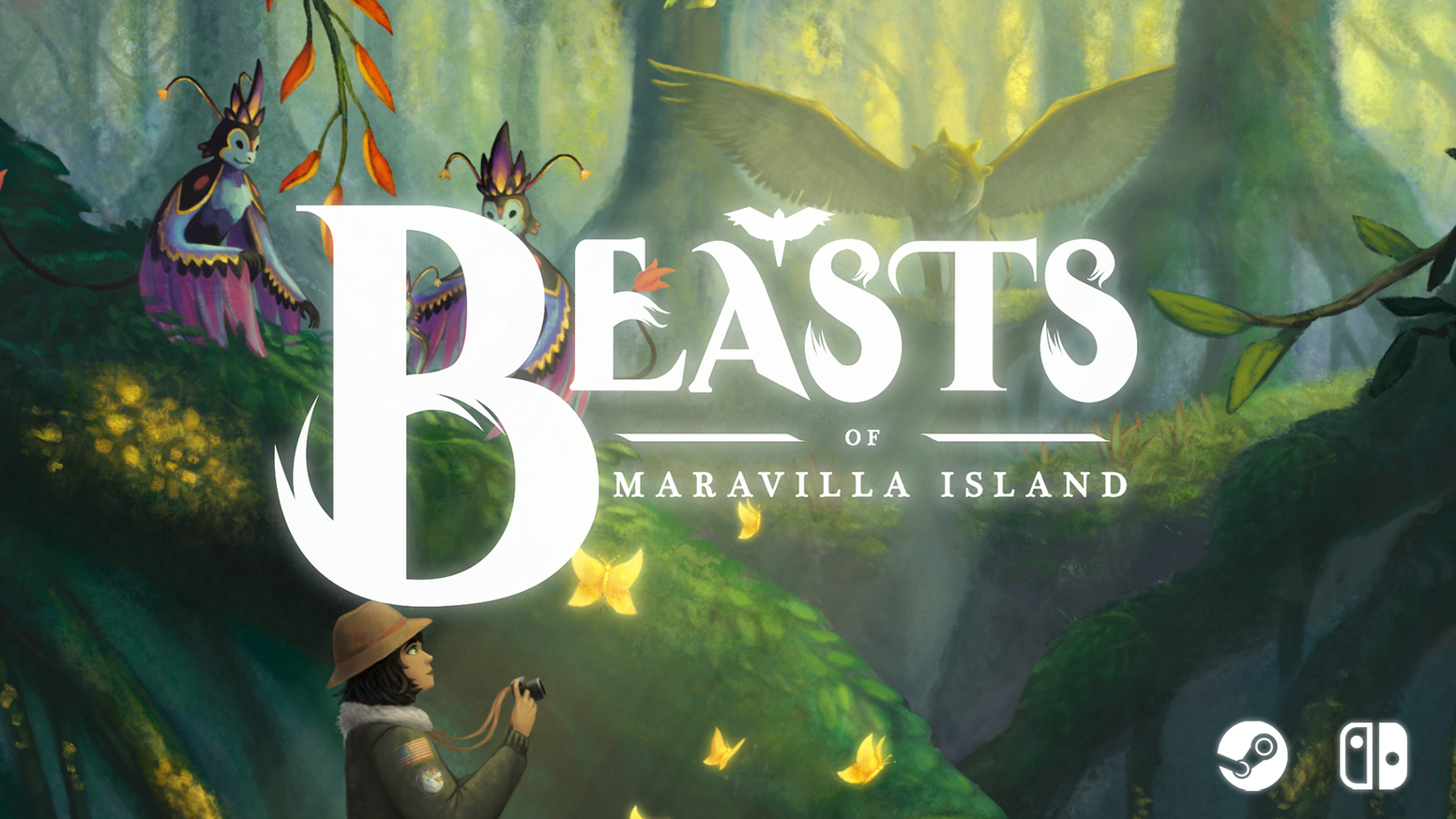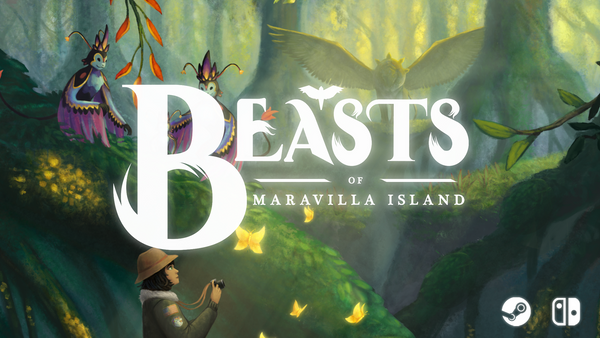 We're partnered with Skillshare, where you can do unlimited online courses that'll help you create art, make games, and even help you with school/university! Click here for a free 1 month trial.
In this week's Showcase Saturday, we wanted to highlight Banana Bird Studio's Beasts of Maravilla Island, a photography adventure game set on a remote and magical island. On his death bed, Marina Montez's grandfather beseeches for his granddaughter to set sail for Maravilla Island and capture the magic that it has to offer on her camera.
Here's the overview from their successful Kickstarter page:
Beasts of Maravilla Island is a 3D adventure game where you take on the role of a youngwildlife photographer who traverses Maravilla Island's magical ecosystems to discover extraordinary creatures, learn their behaviors, and, most importantly, photograph their majesty.

Our goal is to create a game that emphasizes meaningful, non-violent interactions with magical creatures and challenges the notion that we need to act in a violent way towards video game creatures to enjoy them. 

Play with a rambunctious otter-crocodile. Be the wingman for a lovestruck bird-monkey. Discover the favorite hiding spots of birds disguised as bananas. Beasts of Maravilla Island is filled with enchanting opportunities to engage with creatures in unique, wholesome ways!

While many games are filled with extraordinary beasts, there are very few opportunities to interact with them besides fighting or slaying them. Our team hopes to capture the childlike wonder of encountering majestic creatures, and we strive to create an experience that provides wondrous moments with majestic wildlife.

Instead of shooting them with arrows, what if you could engage with them and capture that moment in a photograph? Beasts of Maravilla Island seeks to emphasize these critical experiences and give players the opportunity to appreciate them!  

As fans of nature and wildlife photography, our team is building on what other games with photography elements have done – such as the whimsical excitement of Pokemon Snap, or the joy of filling up your Hyrule Compendium in Breath of the Wild.

Players will have meaningful interactions with animals within their habitats, engage with them in personal ways, and discover new species at their own pace. The focus of our game is the player's curiosity and sense of discovery, not twitch reflexes or placid observation. We are hoping to prove that a game can be peaceful and gentle towards the creatures within it while remaining engaging, adventurous, and magical.

National Geographic's extraordinary wildlife photography and BBC's Planet Earth documentary series are among our biggest inspirations – we seek to give you the thrill of witnessing nature's evocative moments.

In addition, our gaming inspirations include the reactive fauna of ABZU, the puzzle-solving and freedom to explore of Breath of the Wild, and the satisfying feeling of Pokemon Snap's emergent moments captured in its photography.
Since our big interview back in July, Banana Bird Studio have announced that they are working with White Thorn Games to not only bring Beasts of Maravilla Island to PC and Switch, but also PS4 and Xbox One. Despite a delay to 2021, fans should be more excited than ever to see this Pokemon Snap inspired game release with much more funding and backing behind it.
If you'd like to keep up to date with the game's progress, you can always follow them on Twitter.
Thank you to our $5 and up Patreon Backers for their ongoing support:
Belinda Cubitt
Jon Crispe
Matthew Sandstrom