Samurai Shodown - Switch Review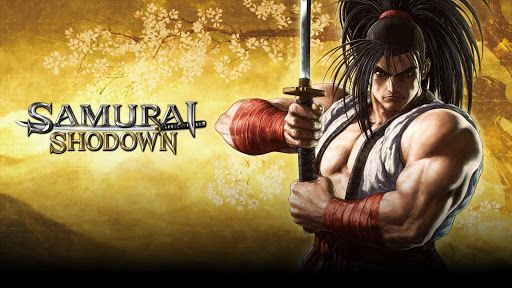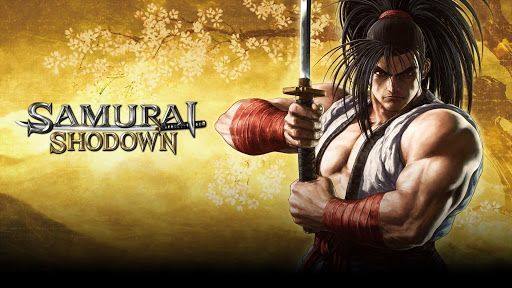 We're partnered with Skillshare, where you can do unlimited online courses that'll help you create art, make games, and even help you with school/university! Click here for a free 1 month trial.
The lesser-known classic fighting cousin of Mortal Kombat, Tekken and Street Fighter has returned for the Nintendo Switch, with an archaic story-mode, shoddy graphics and a wealth of brilliant beat-em-up fights.
Gameplay
The combat in Samurai Shodown is slower-paced than its fighting genre cohorts, but this leads to more methodical strategic duels that punish button-mashing, instead opting to reward the careful and calculated player. It's refreshing to see in a genre that has become so fast-paced and action-packed, as the big swords and guttural combos have been heightened in their reward factor for one's patience.
There are various game modes that can be delved into, with a fairly lackluster singleplayer dojo experience, a story, a casual online option, and a competitive scene. Ultimately, Samurai Shodown is a game made for its online features, which is evident in that you need a subscription to the Nintendo Switch Online service to actually play the title, as the single-player aspects aren't the most engaging and are a little underwhelming.
Enjoying our Samurai Shodown Switch review so far? Don't forget to like us on Facebook and follow us on Twitter for more Nintendo Switch content. Also, please consider supporting us on Patreon so that we can continue to do what we love doing.
The actual combat isn't particularly intuitive, as Samurai Shodown is a game made for fighting fans, not casual audiences, which is evident by the fact that the story mode doesn't guide you or hold your hand, instead throwing you into the fights and proclaiming "good luck!" That can be a little bit daunting, but once the learning curve is overcome, the experience is joyous, with fantastic visuals and stunning effects.
Story
As mentioned in the intro, the story of Samurai Shodown is fairly archaic and isn't anything to write home about. The writing isn't quite to the caliber of Akira Kurosawa's samurai work, nor does it match its competitors, ala Mortal Kombat 11 or Street Fighter V.
From the get-go, there's little information. Rather, you're thrown onto a conveyer belt of changing backdrops and fighters, with a map that moves along, without anything truly being contextualized. The cutscenes eventually spiral into brilliance in terms of their visual prowess but the narrative feels disjointed and lacking as if it is an afterthought and an excuse to throw combatants at you, rather than a carefully planned out story.
Graphics / Art Design
In terms of graphics, Samurai Shodown has been downgraded for its port to the Switch, but it retains a smooth 60FPS and so the lowering of the visual fidelity is understandable. Despite its less crisp appearance, with more blurred lines than a Robin Thicke album, it manages to keep its comic-book and manga aesthetic, with stunning artwork, brilliant cutscenes, thrilling effects, and gorgeous backgrounds.
Music / Sound Design
Samurai Shodown's music is a brilliant blend of Japanese aesthetic and retro arcade, feeling like a modernized SNES soundtrack more than anything else, which ultimately adds to the high-octane, tense duels that you are thrust into. The sound effects are punchy and the weapons swooshing are unbelievably satisfying – they truly hit the nail on the head in terms of sound design.
Final Score: 75%
If you like classic arcade-style fighting games and love a bit of competitive PvP, then Samurai Shodown is the perfect title to pick up, but if you're a story fanatic who prefers a singleplayer experience, then this won't be for you, even if it has a lukewarm attempt at appealing to both audiences. It's a return to form, and it should've embraced it in full, but the final product is still polished, smooth and utterly entertaining.

[su_button url="https://www.amazon.com/Samurai-Shodown-Nintendo-Switch/dp/B082BTXBG1/ref=sr_1_1?crid=1WBX9WWZWW06L&keywords=samurai+shodown+switch&qid=1583100444&sprefix=samurai+shodown%2Caps%2C453&sr=8-1″ target="blank" style="3d" background="#2a17b3″ size="8″ center="yes" text_shadow="0px 0px 0px #000000″]Buy Samurai Shodown from Amazon[/su_button]

Thank you for checking out our Samurai Shodown Switch review, thank you Home Run PR for the review code and thank you to our $5 and up Patreon Backers for their ongoing support: