Retro Machina - Switch Review
"Welcome to Atomic City, the City of Tomorrow."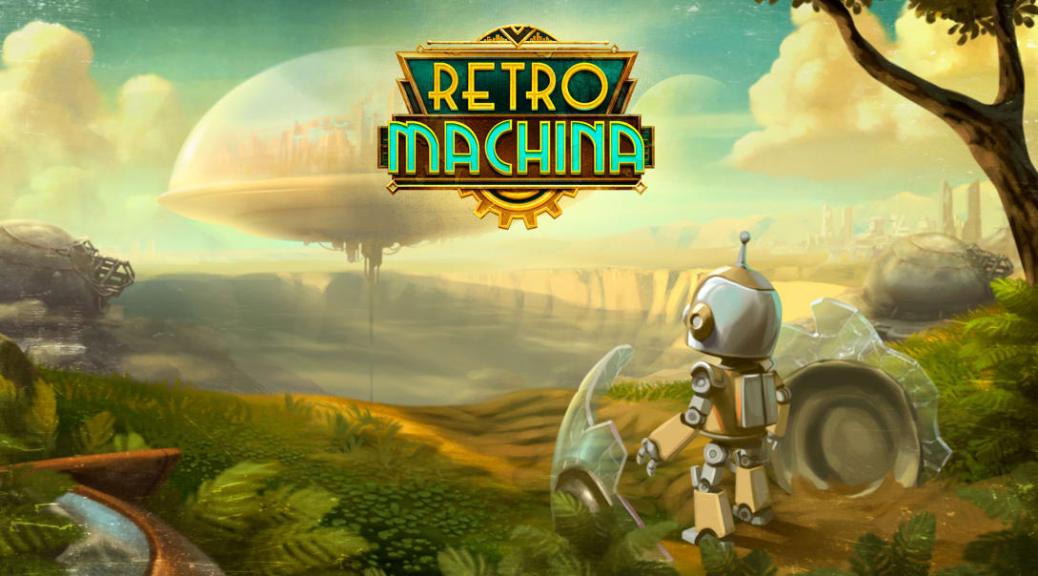 We're partnered with Skillshare, where you can do unlimited online courses that'll help you create art, make games, and even help you with school/university! Click here for a free 1 month trial.
On a busy assembly line, a massive amount of identical robots work the monotonous tedium of factory work. In one of the hundreds of conveyor belts, worked by hundreds of small robots, a single butterfly lands by a single robot. The robot pauses, and turns his optical sensors towards the beautiful creatures. Alarms start to sound. In Retro Machina, players will control this small robot in this isometric action game through a world devoid of humans, overrun by machinery. You will solve puzzles, battle, and discover the history of the world as you explore. Welcome to Atomic City, the City of Tomorrow.
Gameplay
Retro Machina boasts puzzle solving and action oriented combat. You will have access to many different combat and traversal abilities, chief among them and first unlocked would be the ability to remotely control other robots. This is an ability you can use on almost any robot you come across through the game and it allows you to take advantage of their unique traits such as ones with a small size, ones that can hover over hazards, ones with superior strength and so on. As a puzzle solving tool, this is great. It opens avenues to interesting puzzles to solve and it's a joy to use. It takes a page from Brothers: A Tale of Two Sons where you control your character with the left stick and the controlled robots with the right.
Where the gameplay falls apart for me is the combat. Enemies tend to overly outnumber your character and the enemy AI doesn't seem to know anything other than approach and attack. This leads to being surrounded by a gang of enemies and being hit repeatedly without many tools to prevent it. You have a dodge roll however it has very little invincibility frames – more than once have I been hit in the middle of the dodge. You are given a few special abilities to use and they run off of a meter which is filled by attacking enemies. My issue with this is that they are not useful enough to warrant being used off of a meter. They would be more attractive options if they ran off of a short cooldown and could be used more often. Finally, the ability to control robots mentioned earlier can be used during combat. Any damage the controlled robot takes, even from you, is shared with the player character, leading to situations where your character can drop dead randomly, leaving you confused until you realize the robot you were controlling got hit by a stray bullet from an enemy. Controlled robots that can fire projectiles have no indicator that tells you which way the robot will shoot the bullet. It fires in the direction it's facing but most of the robots are circular and have no way to tell which way it's facing. I have found very few situations in which I felt I benefited from using that mechanic in battle.