Nintendo Labo: Innovation, With Cardboard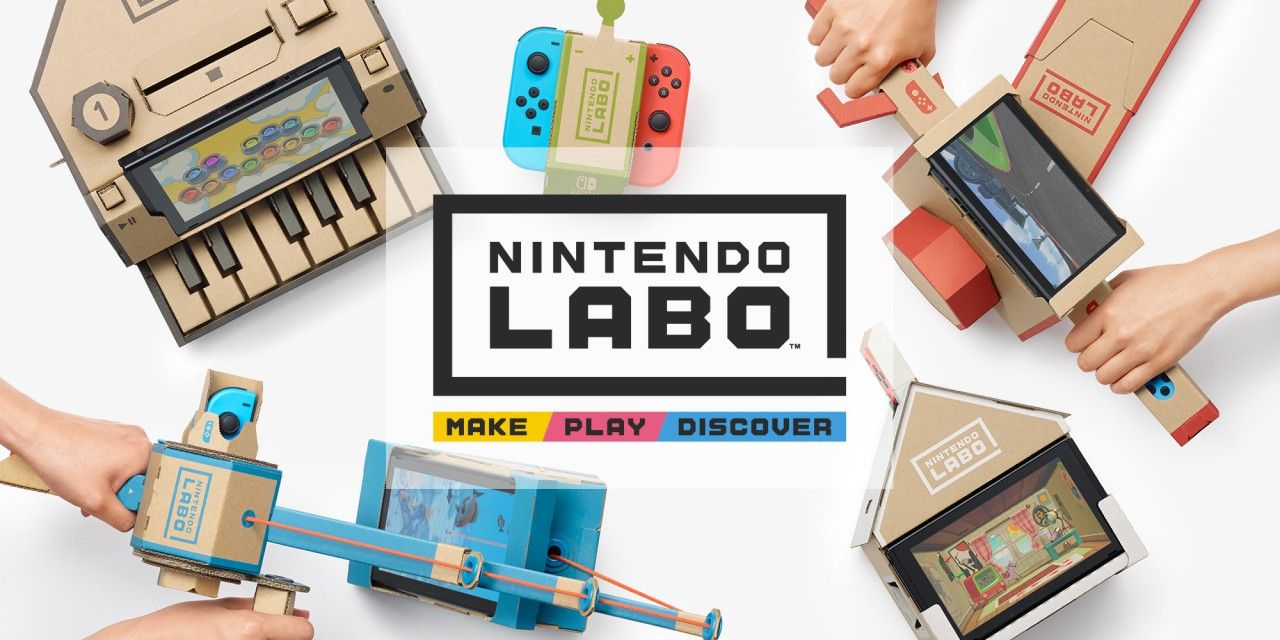 We're partnered with Skillshare, where you can do unlimited online courses that'll help you create art, make games, and even help you with school/university! Click here for a free 1 month trial.
This morning (here in Australia), we woke up to something a little unexpected. Nintendo announced that we should expect '… a new interactive experience for Nintendo Switch that's specially crafted for kids and those who are kids at heart.'
The Reaction
Now when we saw the post on Nintendo's website, Facebook Page and Twitter account, fans had immediately begun speculating about what this could've been: 'Are we finally getting Virtual Console on Switch?'; 'Are they going to show off their online paid service?'; 'Animal Crossing is for all ages, maybe it's that!'.
And what we got was a trailer for a new game – Nintendo Labo
.
It's safe to say that no one could have predicted this; and it's also safe to say that the reaction to this announcement is definitely mixed. Some people are very upset that this is not what they wanted, and the core gaming market always shuns any form of casual gaming. Craig in Game Attack's reaction video exclaimed: 'They're selling us cardboard?', albeit in a joking way.
The other side to this argument has been users praising Nintendo's creativity. Parents have been very impressed with Nintendo's new innovative idea and this is a fantastic project for any parent to share with their children.
The Game
Nintendo Labo
is the first game to utilize the IR sensor on the bottom of the right joy con. In the piano demonstration that we saw at the start of the trailer, it showed someone putting the right joy con into the side of the construction. The right joy con actually senses the distance of the keys that are being pressed and then the sound is emitted through the tablet cradled on top… how COOL is that?!
Another example was the robot fighter
with the crazy backpack (now we know where the Project Robot prototype on the Wii U went). This cardboard contraption looks super complicated and must've taken a long time to design. The robot fighting mini-game in Nintendo Labo appears to have the player suited up with the backpack and some kind of visor, attempting to recreate the robot experience.
People have been clambering for VR on the Switch, and here it is – that's a joke.  
Nintendo's History with Toys
Nintendo has never been one to shy away from thinking outside the box (pun intended). If fans remember Mario Paint for the Super Nintendo, this idea was a brand new experience that hadn't been seen on a home console before. The music maker in that game is still being used to this day with people coming up with some truly impressive tracks.
Also keep in mind that Nintendo wasn't always a video game company. Nintendo were, and still are, first and foremost, a toy company. Throughout their 131 year history, they have ventured into many different business opportunities. When the company was formed all the way back in 1889, they manufactured hanafuda playing cards, and found lucrative success in casinos around Japan. They operated out of a tiny building in Kyoto Japan, just a 20 minute walk away from their current headquarters.
(I actually took these photos myself on my trip to Japan two years ago and I was shocked as to how small Nintendo's first building was!)
Nintendo later moved on to the toy industry in the mid 20th century with the Nintendo Ultra hand in 1966.
And three years later, they released the Nintendo Love Tester…
They even had love hotels at one stage… Nintendo has a dark past.
Basically what I am trying to say here is that Nintendo has always been about trying new and different things that people wouldn't usually expect from them. Today, we predominately know Nintendo as the video game company that makes Mario and Legend of Zelda games, but they have always been a company to stretch the limits of our imaginations.
As a 23 year old with no children and none on the horizon, this personally is not a day one purchase for me. But after watching the trailer and seeing everything that this game has to offer, I can acknowledge that this new idea from Nintendo is a perfect activity for kids to construct and play games with their parents. That is the audience that this new game is aimed at.
… and try not to stress, I'm sure the announcements for Super Smash Bros., Animal Crossing, Virtual Console and Nintendo's new online service aren't too far away. Let's just be patient and give Nintendo Labo the moment in the spotlight that it deserves.
For more recap articles and interesting new posts about Nintendo and the Switch, click here and consider liking and following us on Facebook.