Rain on Your Parade - Switch Review
"Not a wasted experience but it also is not a memorable one."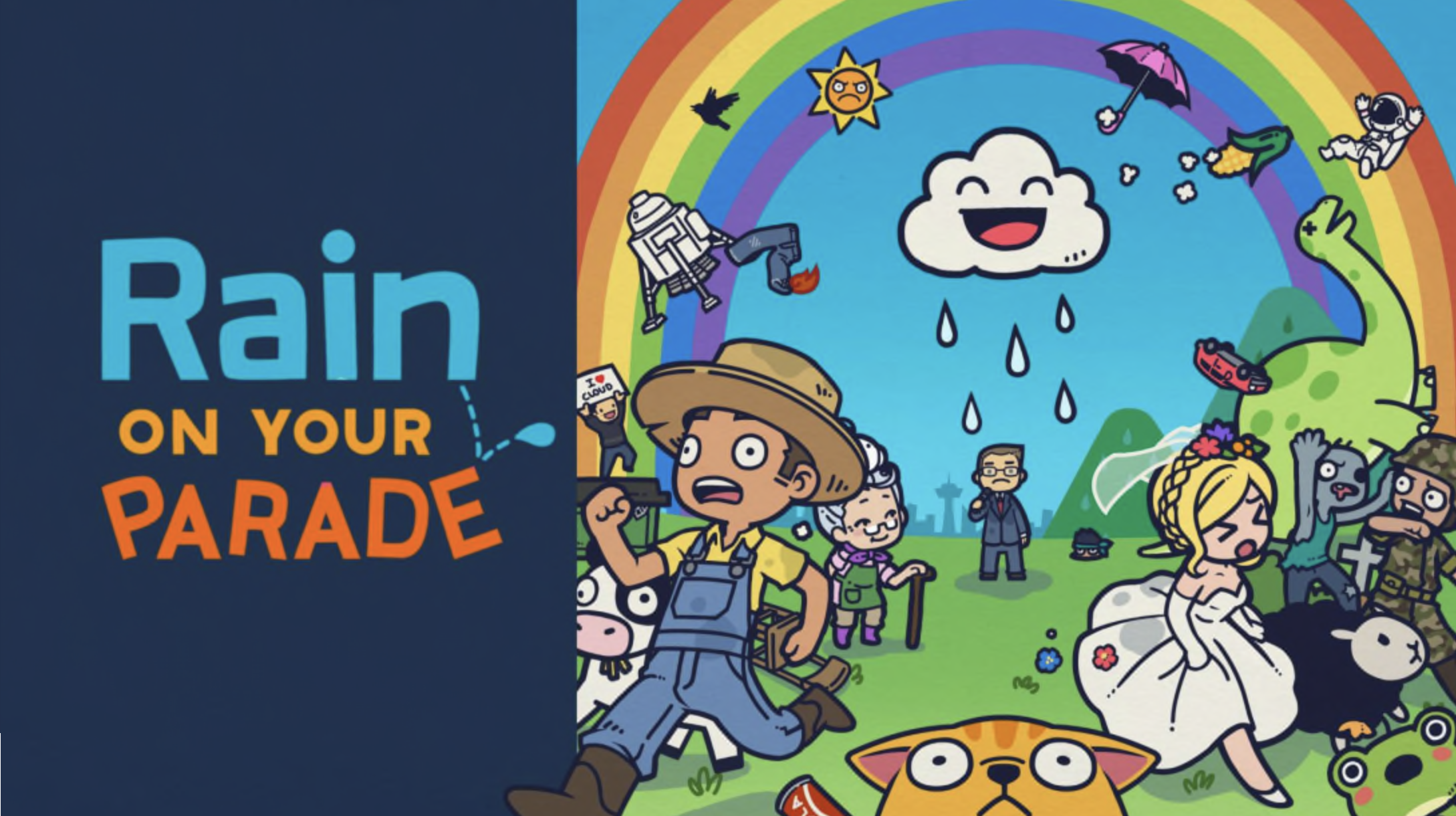 We're partnered with Skillshare, where you can do unlimited online courses that'll help you create art, make games, and even help you with school/university! Click here for a free 1 month trial.
A young cloud leaves home with a dream: to find a place where a cloud can be free to do whatever they wish, rain whenever they want and on whomever they wish. In Rain on Your Parade, you play as a young Cloud in a level-based, light puzzle game as they journey to this promised land, using a selection of weather abilities to cause mischief and mayhem along the way. Your antics will range from slightly annoying to very destructive as you soak those in your path. The forecast says rain is on the way.
Gameplay
At its core, Rain on Your Parade's gameplay is simple. Move with the control stick and hold A to rain. The challenge and variety of the game comes from its mission, as it contains a wide selection of mini-game tasks to complete throughout its levels. A common goal will be to "Soak all the hoomans" using the rain ability but objectives will range from putting out fires to causing them. You're asked in one level to do something mischievous like ruin a date and in the next, something destructive like using condensation to absorb acid, and raining it on crops to kill them and on cars to erode them.
As you progress, you will unlock new abilities like thunder to scare people and cause fires and snow to make people and cars slide, resulting in more destruction. The challenge of the game is in finding out how to accomplish the objectives as some of them aren't very straight forward. There was only one level that gave me a genuine challenge in which I needed to navigate through a field of rocket launchers; however not getting hit was only a bonus objective. My only critique of the gameplay is that it's shallow. It's fun, but that's about all it is.