Polandball: Can into Space! - Switch Review (Quick)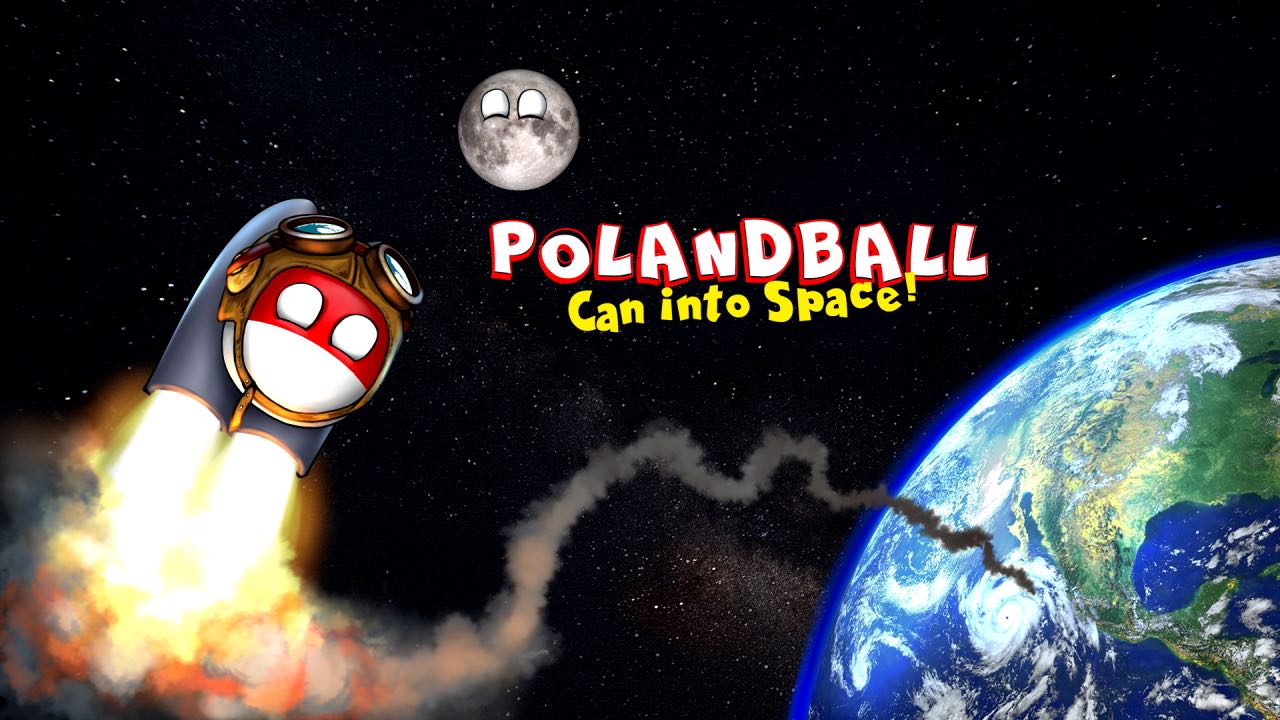 We're partnered with Skillshare, where you can do unlimited online courses that'll help you create art, make games, and even help you with school/university! Click here for a free 1 month trial.
Polandball: Can into Space!'s loading screen begins with a janky ball moving around like it has been animated in the free-to-use educational Scratch software which sets the tone for the low-quality experience that you're about to be hurled into. This is only made even more evident when the loading screen drops and you encounter one of the most cumbersome and overwhelming main screens out there, reminiscent of a low-rated mobile title with generic techno to boot. Nothing about it screams charm, personality, or originality, and that's the bulk of the experience to a T.
Good
Nostalgic flash game aesthetic
Replay value that stems from its rogue-lite nature
Intuitive: easy to pick up
Plenty of upgrades to acquire, giving an incentive to keep playing
Enjoying our Polandball: Can Into Space! Switch review so far? Don't forget to like us on Facebook and follow us on Twitter for more Nintendo Switch content. Also, please consider supporting us on Patreon so that we can continue to do what we love doing.
Bad
Clunky control scheme
Blurry UI/UX
Awkward and poorly written speech bubbles that pop up jarringly and do little more than distract
Repetitive and generic score
Over-stuffed main menu with red text on the background's clashing color scheme
Janky and amateurish animations
Limited settings: you can only choose to disable or enable the music, SFX, and radar whilst also changing the language: there are no volume options.
Bland backdrop
Final Score: 15%
You might get an hour or so of fun out of Polandball: Can into Space! but even then, that's likely a stretch. The experience is unabashedly akin to a Club Penguin minigame, albeit with less polish and less reward. Where in the Disney-ran cutesy online experience, you can play various minigames to deck out your character in the "real" world, Polandball leaves you trapped in its endless cyclical torment with its upbeat techno score egging you on to disable the music altogether. Repetitive and mundane with humor even too immature for most high schoolers, Polandball is a swing and a miss in dire need of some fuel to get it back off the ground.
Thank you for checking out our Polandball: Can Into Space! Switch review (Quick), thank you to Alien Pixel Studios for providing the review code and thank you to our $5 and up Patreon Backers for their ongoing support: