PAC-MAN 99 is Like Tetris 99... But With PAC-MAN
Wakka-Wakka-Wakka-Wakka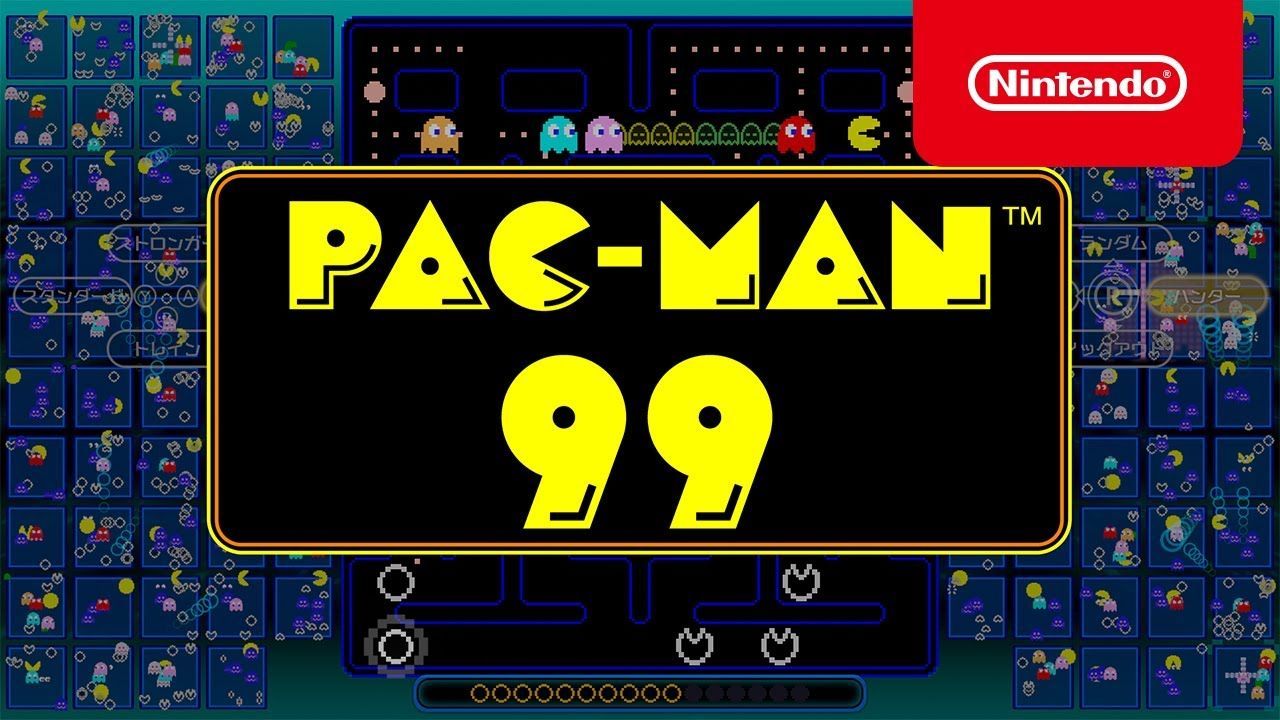 We're partnered with Skillshare, where you can do unlimited online courses that'll help you create art, make games, and even help you with school/university! Click here for a free 1 month trial.
On April 1st, we all witnessed the perplexing removal of Super Mario Bros. 35 but today, Nintendo have announced PAC-MAN 99, a 99-player online PAC-MAN battle royale game.
Here's the overview:
It's an all-new flavor of PAC-MAN! Test your chomping chops in a 99-player Pac-Royale!

A 99-player online PAC-MAN battle royale!
40 years after the classic Pac-phenomenon rocked the gaming world, PAC-MAN is back in a new 99-man battle royale. Get back in the maze and chase down the iconic ghosts. Who will be the last PAC-MAN standing?
Switch between eight different strategies and send Jammer Pac-Man to get in your opponents' way!
Eat a Power Pellets to turn the ghosts blue and make them vulnerable. Eat them to send Jammer Pac-Man to your opponents! The more ghosts you eat, the more Jammers you'll send!
Eat a Ghost Train for a huge comeback!
Gain the upper hand by switching between eight different preset strategies: speed up, send extra Jammers, and more. Switching at just the right moment could give you an edge over your rivals!
Make the game look like your favorite NAMCO classics!
You can purchase downloadable custom themes based on Xevious, GALAGA, Dig Dug, and more to change the look of the game.
There are twenty different classic themes in all! Plus, they do more than change the graphics! Check out the sounds too!
Which classic NAMCO title is the one for you?
Will you be diving into PAC-MAN 99 when it goes live? Let us know by reaching out to us on Twitter @switchaboonews or join our Discord.