Nintendo Switch Getting Ready to Launch in China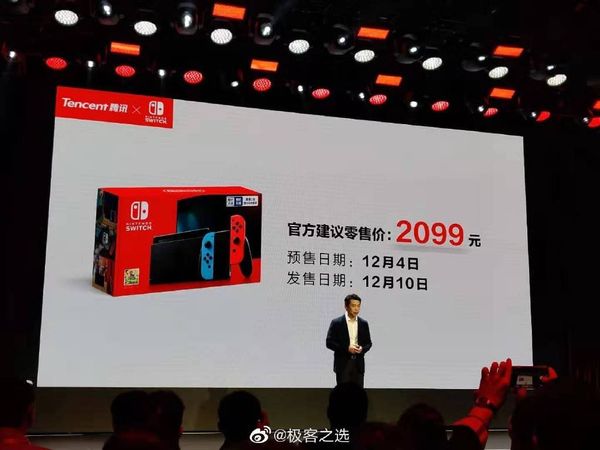 We're partnered with Skillshare, where you can do unlimited online courses that'll help you create art, make games, and even help you with school/university! Click here for a free 1 month trial.
Nintendo have been trying for decades to gain a foothold into the Chinese gaming market and now, the Nintendo Switch might be the answer they've been waiting for.
In a recent partnership with Nintendo and Tencent, a press conference was held today to announce details and the launch date: December 10th. The Switch will sell for RMP 2,099 (approx. $300USD) and will come bundled with New Super Mario Bros. U Deluxe. Games will sell for RMP 299 (approx. $42USD) and Nintendo and Tencent plan to release games from a series of third-party developers (both Japanese and western) and local Chinese indie developers.
How cool is it to see Team Cherry in that list?! Even Ubisoft are there for the ride, where they announced earlier this year that they will be developing a Rabbids game inspired by Journey to the West.
Nintendo have tried to dabble into the Chinese gaming market for a while under the iQue moniker but Chinese strict laws on video games in the past had been a recurring barrier.
Only time will tell how successful this deal will be, but I for one am optimistic for putting the Nintendo Switch into as many hands as possible.