Nintendo Switch E3 2018 Predictions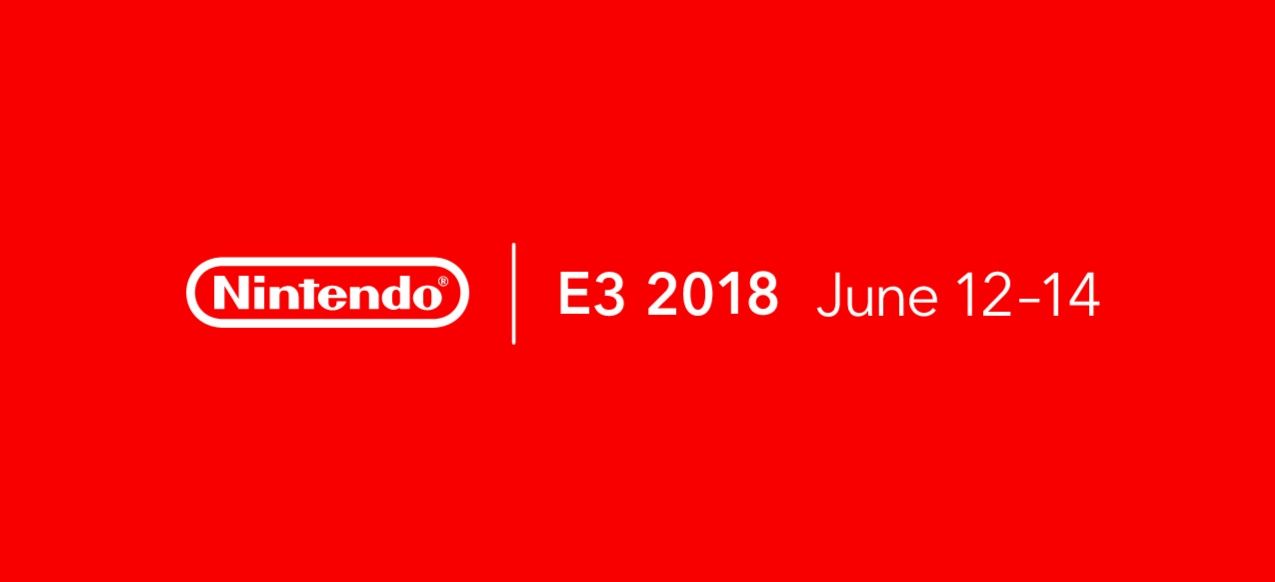 We're partnered with Skillshare, where you can do unlimited online courses that'll help you create art, make games, and even help you with school/university! Click here for a free 1 month trial.
E3 2018 is right around the corner, and you all know what that means… it's predictions time!
E3 is like Christmas to us gamers, and each sleep becomes increasingly difficult as we lay awake in our beds imagining what Nintendo are going to announce. So we thought that we'd share what we've been predicting in our sleep-deprived minds.
So without further ado, here are our Nintendo E3 2018 predictions…
Super Smash Bros. for Nintendo Switch
Let's get through the obvious one because we all know that Super Smash Bros. is going to be there – Nintendo said it themselves. But that doesn't mean that we can't make some predictions about the game.
The signs are definitely pointing towards a new game, but we still don't have confirmation. But in the spirit of predictions, we are going to say that it will be a new game as Sakurai has certainly dropped some strong hints. How does Super Smash Bros.: Assault sound? Super Smash Bros.: Mayhem? Or just plain old Super Smash Bros. for Nintendo Switch?
Also, some new characters are sure to be announced, and we actually have a list of characters we would like to see make it into the new game (some realistic, some pie in the sky), so we won't list them all here. 
Metroid Prime 4 gameplay
It was nearly an entire year ago that we got that beautiful logo announcing a brand new Metroid Prime game. But ever since then, we haven't seen a thing. The only thing we know is that Bandai Namco might be developing the game.
A nice lengthy gameplay trailer would really ease a lot of fans' minds and could hold us all over until we know more; because, we're calling it now, Metroid Prime 4 won't be coming out this year.
Earthbound trilogy collection
How cool would this be?! Every E3 we think that year will be the year, but this one just feels right. Just think about it; Nintendo released Earthbound Beginnings on the Wii U and they probably had plans to release Mother 3, however with the Switch release coming up, they realized that they could release it as a collection with all three titles.
We know that we can play unofficial roms online, but we are dedicated to hold off until it gets a physical release. We're taking a stand!
Star Fox Grand Prix
Since the release of Donkey Kong Country: Tropical Freeze in 2014, Retro Studios have been on radio silence. They were in charge of the release of the Tropical Freeze port to Switch, but I don't think that's what they've been doing for the past four years, or what this tweet was about…
But not long ago, a tasty rumor dropped – Star Fox Grand Prix. A Star Fox racing game. It sounds so crazy that it just sounds true. Click here if you'd like to read more about it.
From what we've heard, the game sounds AMAZING (if true), and all signs are pointing to yes.
Fire Emblem Switch
Speaking of things we haven't heard about for awhile, where is Fire Emblem for the Switch? This game was announced BEFORE the Switch was released!
So we think that this year's E3 is when it will finally get shown off. Every Fire Emblem's cutscenes on the Nintendo 3DS looked absolutely amazing, and to imagine that in HD – stunning!
We'd love to predict what the game will entail, however we know absolutely nothing other than it's a thing, but we do predict that we'll be seeing some details real soon.
Fortnite
The people have spoken, and surely Epic Games and Nintendo can't just ignore them.
Not only do we think that it's going to have an announcement (similar to the Rocket League announcement in Nintendo's last year E3 showcase), but we predict that there will be some Nintendo Switch exclusive features.
Bayonetta 3
At the 2017 The Game Awards, we were treated with a trailer for a brand new entry in the Bayonetta franchise. Since then, we have heard almost nothing about Bayonetta 3 and we are still yet to see any gameplay. We feel as though it is time to see a short gameplay trailer this year in just a few short days.
Yoshi
What is it with Yoshi games always releasing so long after being announced? The last time we saw this game was last year's E3, so it feels right that we're about to see this game for a second time at this year's E3.
Some people have theorized that the new Yoshi game will have integration with Nintendo Labo due to the cardboard aesthetic, and we are going to go out on a limb and agree that there will be a special edition with cardboard integration. It'd just be a missed opportunity if they don't.
Super Mario Odyssey DLC
Nintendo have embraced DLC lately with the Legend of Zelda: Breath of the Wild Season Pass and Xenoblade Chronicles 2 DLC. So considering that Super Mario Odyssey is the best selling title on the Switch with over 10 million units sold, we'd be shocked if the game doesn't get some new worlds as DLC. I'm still holding out for a Luigi's Mansion World and a Super Mario Sunshine World.
Pikmin 4
In an interview that feels so long ago now, Shigeru Miyamoto stated that Pikmin 4 is basically finished. When we originally heard about this, we assumed that it would be coming to the Wii U… but then it didn't. So we assumed that it would come to the Switch in its first year… but it didn't. So where is it?!
Well, we predict that the wait is finally over and that we will hear about Pikmin 4 at this year's E3. Because if we don't, then surely it's cancelled or something went wrong.
A Crazy New IP
Nintendo have been thinking outside the box lately with some crazy new ideas, and we don't think that that stopped with Splatoon and ARMS. Every E3, there is always one big thing that no one sees coming, and we think that Nintendo are going to show off something brand new. But what could it be? Something that only the wacky minds at Nintendo could come up with!
Do you think that our predictions will prove to be accurate? Or do you think that we're way off? Let us know in the comment section below.
Also, please consider liking us on Facebook and follow us on Twitter @switchaboonews. And after this speculation heavy read, why not watch the Game of Thrones composer play the show's theme on a Nintendo Labo cardboard piano? Trust me, it's pretty cool!