Nintendo Indie Highlights Presentation Recap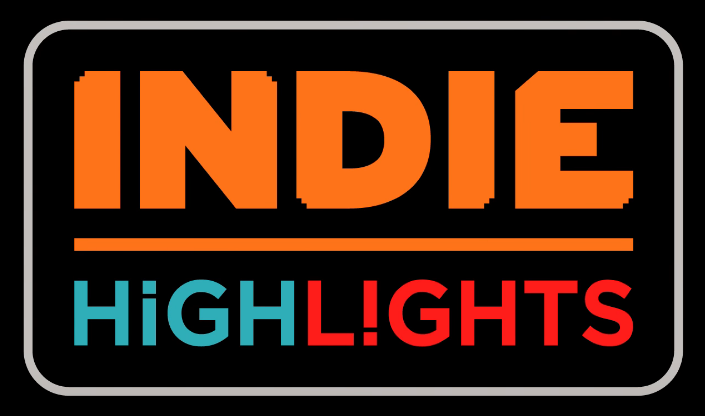 We're partnered with Skillshare, where you can do unlimited online courses that'll help you create art, make games, and even help you with school/university! Click here for a free 1 month trial.
We heard some rumblings of a Nintendo presentation, and the rumors were true! So if you're on the commute to work or just don't have the time to watch a 23 minute video, then we've cooked up a tidy little recap for you:
Night Call
Raw Fury
In this seamingly point and click adventure game, Night Call has you play as a Parisian cab driver who is helping the police to catch a serial killer. You also need to pay your bills… which reminds us a little too much of real life.
Release Date: Early 2019
Monster Boy and the Cursed Kingdom
FDG Entertainment
Yaaaay! More information! We were greeted with a beautiful animated trailer. Play as a cast of colorful characters and check out their unique abilities in this absolutely stunning game. And we finally got a release date:
Release Date: November 6, 2018
The Gardens Between
The Voxel Agents
Control time in order to solve various puzzles in this weird and wonderful game. Traverse bite-sized levels filled with wacky objects on little islands, and solve each puzzle by using your newly founded abilities.
Release Date: September 20, 2018
Streets of Rogue
tinyBuild
Streets of Rogue is a procedurally-generating brawler featuring four-player co-op and exclusive Switch enhancements. Utilize a variety of items and weapons AND bit-sized characters to make your way through the crazy streets of rogue!
Release Date: Winter 2018
Bad North
Raw Fury
We were able to see more of Bad North, an indie game that was shown off in the previous Nindies Showcase. Raw Fury requires you to defend your island from hordes of Vikings coming in by boats. Upgrade your arsenal and defend your home until the bitter end.
Release Date: … NOW?!
Moonlighter
11 bit studios / Digital Sun
Moonlighter is a Zeldaesque dungeon crawler that features sprawling towns, up-gradable gear, dangerous dungeons and monstrous bosses.
Release Date: Autumn 2018
This War of Mine
11 bit studios
This War of Mine is a 2D shooter that has you travelling through dystopian landscapes. In war, not everyone is a soldier.
Release Date: November 2018
Children of Morta
11 bit studios / Dead Mage
Children of Morta is a pixelated gothic adventure that has you hacking your way through various enemies and overcoming the supernatural.
Release Date: Early 2019
Everspace: Stellar Edition
Rockfish Games
Everspace is a fast-paced roguelike shooter that takes place in an ever-changing cosmos. Take part in intense galactic battles and encounter various races in this gigantic experience. Upgrade your ship and weapons and take down all who oppose you. This edition also includes the encounters expansion!
Release Date: December 2018
Baba is You
Hempuli
In this oddly named indie game, solve puzzles with a bit of a twist: you need to change the rules in order to progress through over 100 levels. This visually minimalistic title may seem like a quick flash game on the surface, but it seems to be a lot more than many may give it credit for.
Release Date: Autumn 2018
Slay the Spire
Humble Bundle / Mega Crit Games
Slay the Spire is a card game turn-based RPG that has sold over one million copies in the past. With touch screen and traditional button controls, take on enemies with the deck that you build.
Release Date: Early 2019
Windjammers
Dotemu
This classic 90s hit game is making its way onto the Nintendo Switch. This Neo Geo classic is a sports arcade game that is almost a mixed between volleyball and frisbee.
Release Date: October 23, 2018
Windjammers 2
Dotemu
In a shock announcement, a long-awaited sequel will also be releasing on the Switch. We were treated with a beautiful CG trailer, but unfortunately no gameplay footage as of yet.
Release Date: 2019
Terraria
505 Games
Not much we need to say on this… it's Terraria. On Switch. Cool? Cool.
Release Date: 2019
Prison Architect: Nintendo Switch Edition
Double Eleven / Introversion Software
https://www.youtube.com/watch?v=UkoHFmkbB4s
Build a secure prison and look after your inmates. Meet their needs in order to avoid a riot, and share your creations online. This edition comes with all previous expansions, including: All Day and a Night and Psych Ward. There will also be a new Escape Mode expansion coming to the Nintendo Switch version, involving you playing as an inmate attempting to escape.
Release Date: NOW! (Escape Mode expansion available Summer 2018)
Morphies Law
Cosmoscope
We were finally graced with more Morphies Law footage. Shoot your opponents for their body parts to shrink, grow as you shoot and use your size to your advantage. The game features 4v4 online multiplayer and up to 8-person local multiplayer for wacky shooting action. This version will feature gyro controls (perfect for the Switch) and 60ish frames per second (slightly concerning).
Release Date: TONIGHT – Available 18:00 UK time / 19:00 CEST
Lastly, they hinted that there will be more information coming very soon… so take of that what you will.
How do you feel about all of these indie announcements? Were there any indie games that peaks your interest? Let us know in the Comments section below.
Be sure to like us on Facebook and follow us on Twitter @switchaboonews. And hey, why not check out some information about a certain indie title that wasn't mentioned in this presentation (Undertale)?