Nintendo Direct Recap (February 2021)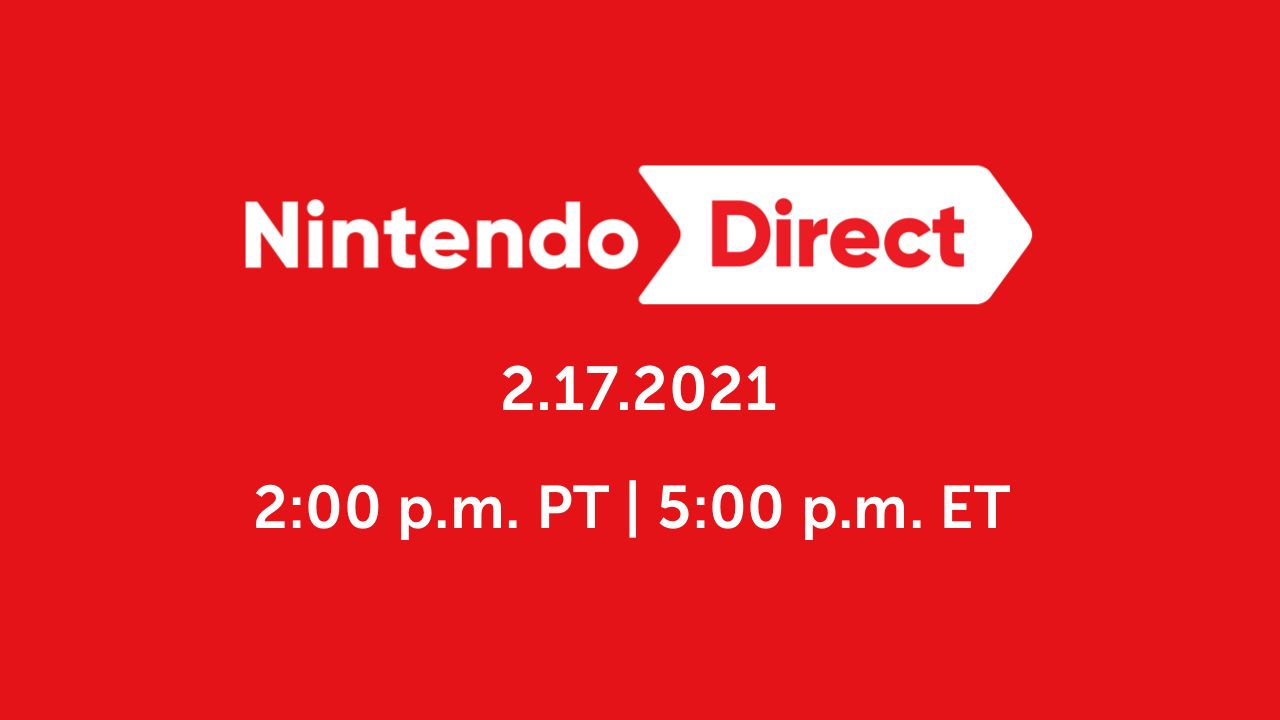 We're partnered with Skillshare, where you can do unlimited online courses that'll help you create art, make games, and even help you with school/university! Click here for a free 1 month trial.
Well, it'd been 530 days but the drought has finally be broken when it poured with video game announcements. Below, we've recapped every announcement for the February 2021 Nintendo Direct.
Pyra/Mythra Blazes into Smash
Release Date March 2021
Fall Guys: Ultimate Knockout
Release Date Summer 2021
Published by Devolver Digital
Outer Wilds
Release Date Summer 2021
Published by Annapurna Interactive
Famicom Detective Club: The Missing Heir & The Girl Who Stands Behind
Release Date May 14
Published by Nintendo
Samurai Warriors 5
Release Date Summer 2021
Published by Koei Tecmo
Legend of Mana
Release Date June 24
Published by Square Enix
A New Monster Hunter Rise Trailer
Release Date March 26, 2021
Published by Capcom
Mario Golf: Super Rush
Release Date June 25
Published by Nintendo
Tales from the Borderlands
Release Date March 24
Published by 2K
Capcom Arcade Stadium
Release Date Today
Published by Capcom
Stubbs the Zombie in Rebel Without a Pulse
We're still holding out for a Nintendo Switch trailer of this game. We will update this article once there is one to go here.
Release Date March 16
Published by Aspyr
No More Heroes 3
Release Date August 27
Published by Grasshopper Manufacture
Neon White
Release Date Winter 2021
Published by Annapurna Interactive
DC Super Hero Girls: Teen Power
Release Date June 4
Published by Nintendo
Plants vs Zombies: Battle for Neighborville - Complete Edition
Release Date March 19
Published by EA
Miitopia
Release Date May 21
Published by Nintendo
Super Mario Themed Items in Animal Crossing: New Horizons
Release Date  February 25
Published by Nintendo
Project Triangle Strategy (Working Title
Release Date 2022 (Demo Available Today)
Published by Square Enix
Star Wars Hunters
Release Date 2021
Published by LucasFilm Games
Knockout City
Release Date May 21
Published by EA
World End's Club
Release Date May 28
Published by NIS America
Hades Gets a Physical Release
Release Date March 19
Published by Supergiant Games
Ninja Gaiden: Master Collection
Release Date June 10
Published by Koei Tecmo
Hyrule Warriors: Age of Calamity
Release Date May 28, June 1 & November
Published by Nintendo
Bravely Default II Final Trailer and Updated Demo
Release Date February 26
Published by Nintendo
SaGa Frontier Remastered
Release Date April 15
Published by Square Enix
Apex Legends
Release Date March 9
Published by EA
The Legend of Zelda: Skyward Sword HD + New Skyward Sword Themed Joy-Cons
Release Date July 16
Published by Nintendo
Splatoon 3
Release Date 2022
Published by Nintendo