Nintendo Direct Mini Recap (January 11, 2018)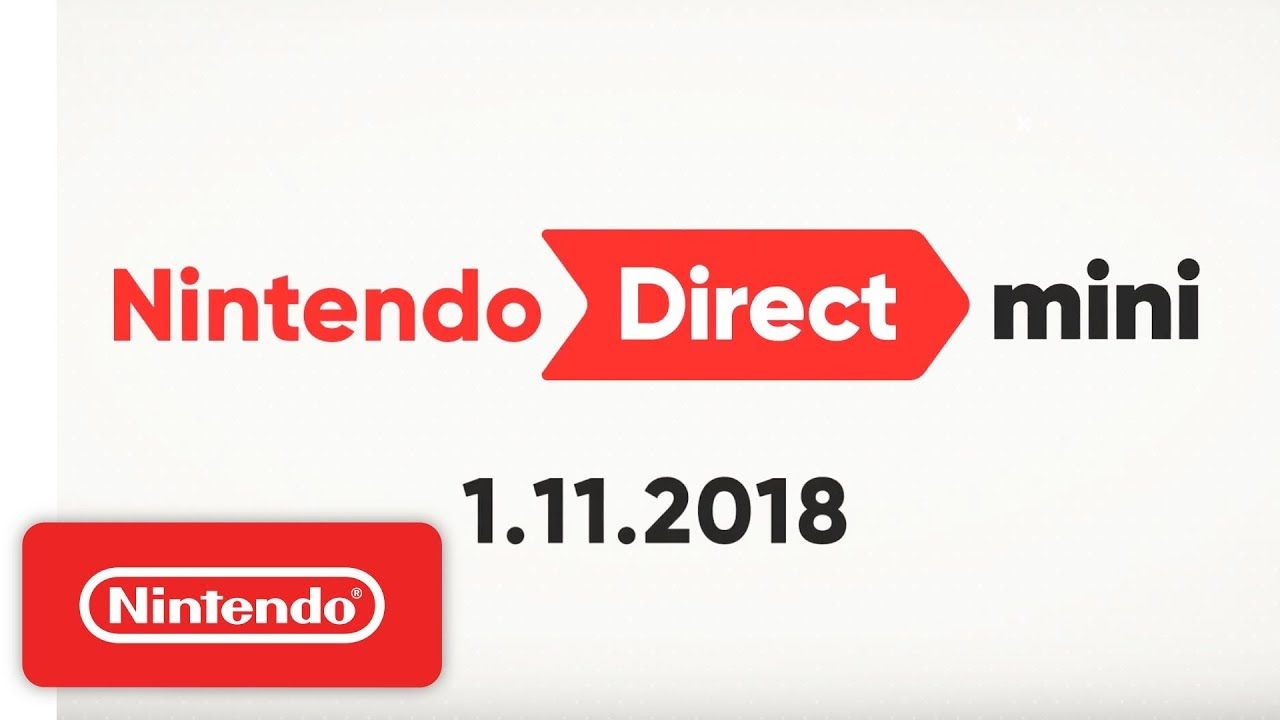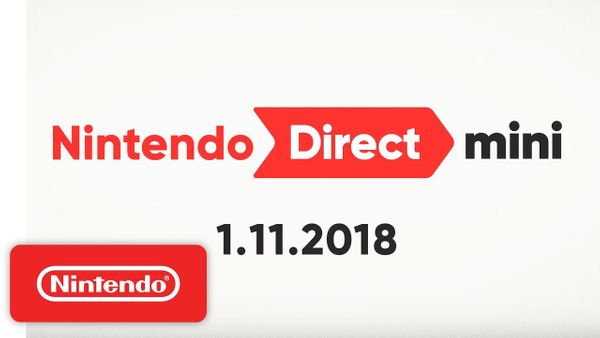 We're partnered with Skillshare, where you can do unlimited online courses that'll help you create art, make games, and even help you with school/university! Click here for a free 1 month trial.
This Nintendo Direct Mini was a rapid fire of announcements and tidbits that it was difficult to keep track at times. There were so many announcements and we understand that you may have missed a thing or two. So to make it easy, we've compiled all of the information in a single article so that you don't miss a thing.
Note: All announcements and release dates are from the North American Direct.
The World Ends With You -Final Remix-
This DS classic is making its way to the Nintendo Switch and no one saw it coming. The game will feature touch screen controls like the original DS version or you can use the Joy Cons. There will also be a new scenario, adding more value to this packed to the brim game.
Release Date: 2018
Pokkén Tournament DX DLC
This battle pack will be two new packs coming out early this year for this arcade style fighter. Wave 1 contains Aegislash as a new fighter along with new support Pokémon Mega Rayquaza and Mimikyu. Wave 2 contains Blastoise as a new fighter (now we just need Venusaur) as well as new support Pokémon Mew and Celebi.
There will also be new avatar items and more that are available from today if you pre-purchase the DLC.
Release Date: (Wave 1) January 31, 2018 & (Wave 2) March 23, 2018 – Available for purchase now.
Kirby: Star Allies
Nintendo showed off some more features in Kirby's first outing on the Switch. For one, they showed off the Artist ability which allows players to whack enemies with a paintbrush and to paint characters to send them forward and fight on your behalf. They also showed off the new Spider ability which allows Kirby to wrap up enemies in a web and project them further.
Mixing and matching new combos allows for friend abilities, giving more depth in co-op playthroughs.
The Nintendo Direct also revealed a deep space threat as part of the story.
It was announced that a demo is now available for Kirby: Battle Royale on Nintendo 3DS.
Release Date: March 16, 2018
Dragon Quest Builders Demo
Release Date: Today
Hyrule Warriors: Definitive Edition
With this Wii U port, that now makes two Nintendo themed Warriors games of the Nintendo Switch. Musou fans will be jumping for joy as this definitive edition has every map, character and DLC that was available in both the Wii U and 3DS versions. The Nintendo Direct also showed off split screen local co-op that you can take anywhere. This edition will also contain Link and Zelda outfits based on the characters in Legend of Zelda: Breath of the Wild.
Release Date: Spring 2018
Mario Tennis Aces
The Nintendo Direct showed off a brand new Mario Tennis game that looks so much better than the one we received on Wii U. Mario Tennis Aces looks bursting with personality with new courts and popping colours. The title contains new gameplay elements that adds new flavour to the game. This version adds the first story mode since Mario Tennis: Power Tour that was on the Game Boy Advance. The story mode offers new missions with a bunch of boss battles in beautiful locales.
Release Date: Spring 2018
Ys VIII: Lacrimosa of DANA
This Nintendo Direct gave us a surprise in the form of this cult classic RPG. Ys VIII: Lacrimosa of DANA follows Adol, a shipwrecked man who must battle the island's vicious inhabitants. The game features gorgeous anime-style cutscenes that are bursting with colour and an intriguing story. Adol must find survivors and build a base that grows throughout the game. Slash, strike and pierce your way through battles.
Release Date: Summer 2018
Super Mario Odyssey – Free Update
This amazing game is receiving new updates brimming with more content. The content takes place after the player has completed the main story and consists of Luigi's Balloon World. To start, talk to Luigi (who is now wearing a very fetching bowtie) and take place in one of two competitive modes. Hide It mode consists of one player traversing a world and trying to hide the balloon in 30 seconds and Find It mode requires players to find balloons that people have hidden.
There are also new outfits: Sunshine Shades & Outfit, Musician Hat & Outfit and Knight Helmet & Armor.
Along with new filters for Snapshot Mode that adds new ways to take photos of our favourite little man traveling the globe.
Release Date: February 2018
SNK Heroines: Tag Team Frenzy
This new Nintendo Direct saw the announcement of a new tag team fighter for the Switch. Use a massive variety of moves and items as you switch out from one character to the other. This fighter brings a unique flare to the genre; if HP is low, you can activate a devastating attack called Dream Finish. With fun character customisation, you can fight in style.
Release Date: Summer 2018
ACA NeoGeo Art of Fighting 2
This classic Neo Geo titles is making its way to the Nintendo Switch. It also features Yuri Sakazaki, a playable character in the recently announced SNK Heroines game.
Release Date: Today
Mario + Rabbids: Kingdom Battle DLC
More content is on its way to this unforeseen hit on the the Nintendo Switch. It features Donkey Kong in a new DLC pack that appears to features the ape's own story.
Release Date: Spring 2018
PAYDAY 2
In the Nintendo Direct, they announced a new character exclusively for the Nintendo Switch version. This game may be nearly five years old, but that doesn't mean that this version isn't unique. HD Rumble allows you to feel everything only in this version of PAYDAY 2.
Release Date: February 27, 2018
Fe
We all knew this one was coming as EA let is slip that it would be featured in this month's Nintendo Direct. Even still, this new platformer consists of a gorgeous art style that encourages players to fully explore its environment. You can also use the Joy Cons motion controls to sing with creatures and plants to unlock new abilities. HD Rumble also adds a distinct feel to each and every song.
Release Date: February 16, 2018
Celeste
This new game is an action-platformer that is reminiscent of the 16-bit era. Celeste can grab onto and climb up any surface that she can reach. You can traverse through many different environments with her mid air dash and reach places that you couldn't otherwise. Using Assist Mode, you can adjust the difficulty for beginners all the way to experienced veterans.
Release Date: January 25, 2018
Donkey Kong Country: Tropical Freeze
In this Wii U port for the Nintendo Switch, you can now play as Funky Kong. Using his surfboard, you have an arsenal of new abilities. The Switch's hardware also allows for local co-op on the go.
Release Date: May 4, 2018
Dark Souls Remastered
From Software was announced to be developing games for the Nintendo Switch and they have finally delivered. At the end of this Nintendo Direct, they showed off a new trailer announcing that their critically acclaimed title Dark Souls will be coming to the Nintendo Switch.
Release Date: May 25, 2018
There were some truly amazing announcements in this month's Nintendo Direct, but we didn't see some announcements that fans were hoping for. Still no word on titles such as Super Smash Bros., Animal Crossing, Pokémon and Metroid Prime 4 but we can imagine that they're keeping those announcements for bigger events.
We also got some surprises that we weren't expecting, like the new Mario Tennis game and The World Ends With You. All in all, we'd say that this mini Nintendo Direct should keep us satisfied for another month or two.
For more recap articles and interesting new posts about Nintendo and the Switch, click here and consider liking and following us on Facebook.