Nindies Showcase (March 2018) Recap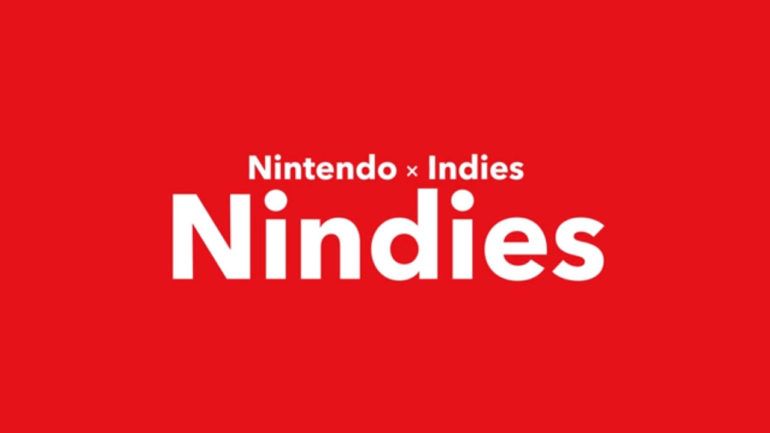 We're partnered with Skillshare, where you can do unlimited online courses that'll help you create art, make games, and even help you with school/university! Click here for a free 1 month trial.
Nintendo announced a whole bunch of new hit indie titles coming to the Nintendo Switch in their latest Nindies Showcase (March 2018). But enough of that, let's just get to the games already!
Please note that all of these games have North American dates.
Mark of the Ninja Remastered
Klei
We didn't get a lot of information about this one, but Mark of the Ninja Remastered is a stealth platformer and is a remaster of a modern classic.
Release Date: Fall 2018
Fantasy Strike
https://www.youtube.com/watch?v=ojP1DeTZG7w
Sirlin Games
Combining fantasy and martial arts, this beautiful fighter plays around six different elements: wind, fire, ghost, gambling, paint and time. With local and online multiplayer, this game can be played with anyone, anywhere.
Release Date: Summer 2018
Just Shapes & Beats
Unfortunately we couldn't find an official trailer for Just Shapes & Beats. We apologise for the inconvenience.
Berzerk Studio
A brand new rhythm based bullet hell title with chiptune titles from more than 20 different artist, this game has you dodging everything that this colourful world has to throw at you. It also features. a full story mode that can either be played solo or co-op
Release Date: Summer 2018
Garage
Tinybuild Games
This top down shooter is inspired by the VHS days and features some gorey sights to behold. Collect new weapons and solve the mystery of the undead and slay many zombies and mutants that inhabit this world. Garage comes to Nintendo Switch first as a timed exclusive.
Release Date: Spring 2018
Pool Panic
Adult Swim Games / Rekim
In one giant game of cartoon pool, this Adult Swim game simply screams the familiar animation that we all know and love. Fight off many enemies and try to sink the 8 ball in wacky levels, one even inspired by a pirate ship. With over 100 levels and local multiplayer, this game is simply overflowing with content. This game is also a system exclusive for the Nintendo Switch.
Release Date: 2018
Bomb Chicken
Nitrome
This Nindies Showcase (March 2018) showed off a chicken platformer combines action and platforming as you lay and stack bombs for some explosive fun. Only you can discover the fast food giant's, BFC's, signature blue hot sauce.
Release Date: Summer 2018
Lumines Remastered
Enhance Games
This block puzzle game is a remaster of a critically acclaimed title that features intense visuals and techno sound. Play solo or with a friend in local co-op with some ingenius HD Rumble that immerses you in the funky music.
Release Date: Spring 2018
Reigns / Reigns: Her Majesty
Nerial / Devolver Digital
Play as a monarch in the modern age, you face a series of requests from peasants, allies and enemies. Be sure to make the right decisions, as your choices can threaten the natural balance of the kingdom. Outwit those who which to overthrow you and don't lose your head. Make decisions together in local co-op exclusively on the Nintendo Switch
Release Date: Spring 2018
Light Fall
Bishop Games
In this critically acclaimed platformer, play as a boy set in the mysterious world of Numbra to uncover your past and save its inhabitants. This beautifully aesthetic title has you manipulating the Shadow Core as you lay down boxes to forge your own path. In a world debut, they revealed speed run mode that allows you to race against the fastest players in the world and set the best time on the online leaderboards.
Release Date: Spring 2018
West of Loathing
Asymmetric
This charming 2D stick figure game is entirely in black and white, but that doesn't mean that it has less to offer. West of Loathing features slapstick comedy in a Western RPG Adventure. Explore the sprawling open world as one of three character classes, undertake a heap of quests and puzzles. With optional turn-based combat and fifty hats to collect, this game is brimming with hilarity. This game is also coming as a system exclusive for the Nintendo Switch.
Release Date: Spring 2018
Pode
Henchman & Goon
This co-op adventure puzzle game features beautiful visuals inspired by Norwegian art and culture and is about two unlikely characters on an adventure in a mysterious mountain. Use each characters unique talents and work together to solve puzzles and progress through the mountain.
Release Date: Spring 2018
The Messenger
Sabotage / Devolver Digital
Journey as a young ninja on an adventure to deliver a scroll paramount to his plan's survival. FInd upgrades, hidden levels and crazy off the hook platforming with uniquely inspired bosses. Swap from 8 bit to 16 bit visuals in this unique platformer that is bursting with colour and creativity.
Release Date: Summer 2018
Bad North
Plausible Concept / Raw Fury
Arm your troops against Viking hordes that arrive by boat in this real-time tactics roguelike game featured in this Nindies Showcase (March 2018). Featuring perma-death, each commander you lose is gone forever, so choose your decisions wisely. This game will launch first on Nintendo Switch
Release Date: Summer 2018
The Banner Saga 3
Versus Evil
This story-driven RPG from an award winning series, brace yourself for tough battles, difficult choices and tragic losses. If you're worried about playing this game as you may not have played the first two, then you're in luck; The Banner Saga and The Banner Saga 2 are also plan on releasing soon with your choices in those games carrying over to the new installment.
Release Date: Summer 2018
So that's a wrap for the Nindies Showcase (March 2018). The highlights of The Banner Saga Trilogy coming to Nintendo Switch, as well as The Messenger have us here at Switchaboo very excited. That and the hilarious West of Loathing looks unique and downright wacky.
Thanks for checking in for updates on our recap of the Nindies Showcase (March 2018). Why not let us know what you're looking forward to in the comments below?
For more future updates on Nintendo events, why not shoot us a like and a follow over at our Facebook Page. And if you missed the most recent Nintendo Direct, we've got you covered if you click here.
And before you go! Why not check out episode 1 of our brand new podcast… click here for some awesome discussions about everything Nintendo.