NieR:Automata - The End of the YoRHa Edition - Switch Review
"Buy it."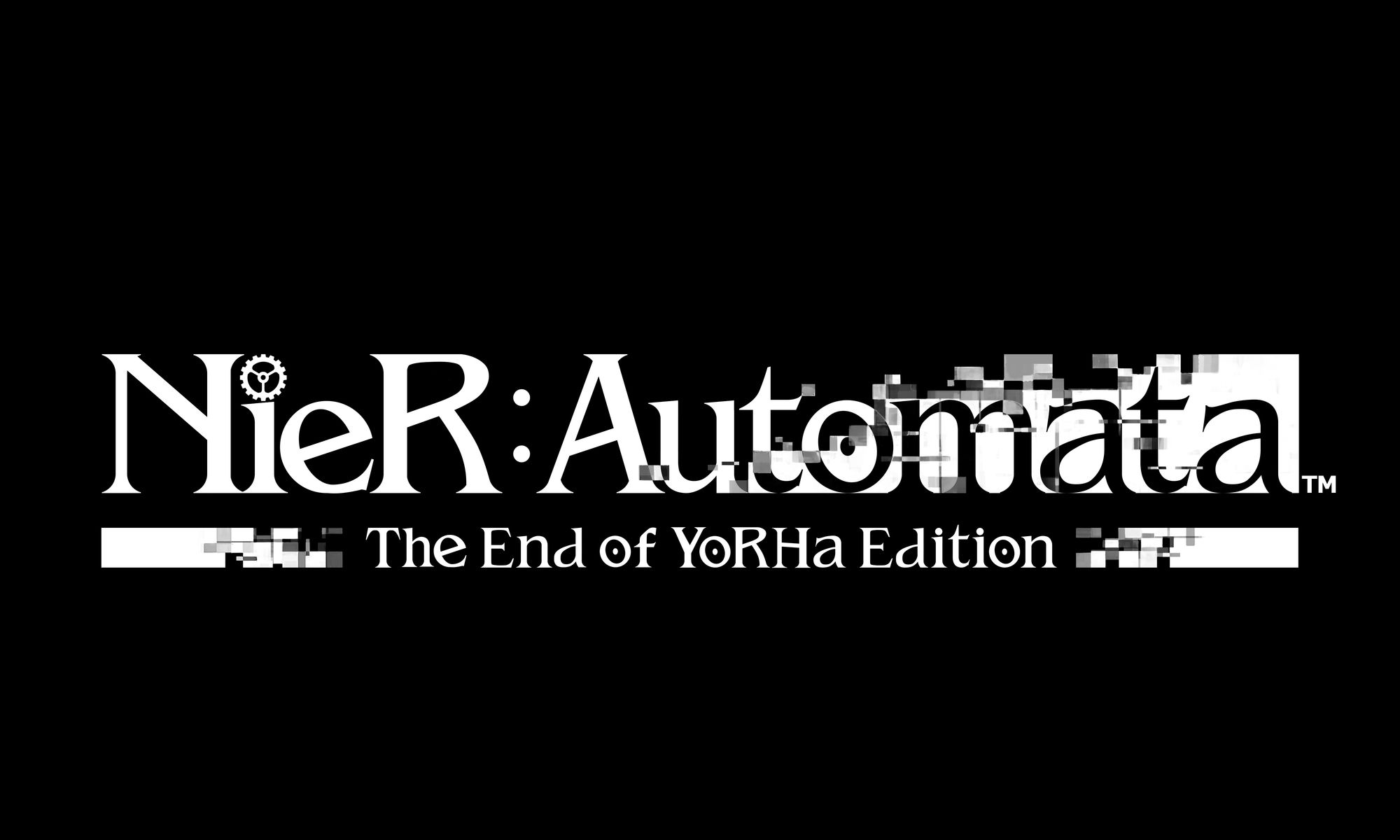 We're partnered with Skillshare, where you can do unlimited online courses that'll help you create art, make games, and even help you with school/university! Click here for a free 1 month trial.
Five years after its initial release, NieR:Automata - The End of the YoRHa Edition finds its way onto Nintendo Switch, which is the series debut on Nintendo consoles. Many might remember the remake of its prequel, NieR Replicant ver.1.22474487139… (I will not be typing its full title again), releasing for every console but the Switch in April of 2021. For those who have only owned Nintendo consoles and are concerned, I am going to preface this review with the fact that while NieR:Automata is a sequel in the strictest sense of the word, the games take place thousands of years apart. Those that have enjoyed the original NieR on Playstation 3 and Xbox 360 or its remake will notice thematic and gameplay consistencies, however one by no means needs to play them in order to enjoy this entry. NieR:Automata is an action-RPG developed by Platinum Games, of Bayonetta fame, and published by Square Enix. Since this is the first game in the series released on any Nintendo console, I will be covering the game as a whole as opposed to its merits strictly as a port.
The Good
The claim to fame of the NieR series (and its parent series Drakengard for that matter) is that it is a masterclass of storytelling, and NieR:Automata is no exception. Throughout the game, you play as a number of different androids from an organization known as YoRHa, fighting to reclaim Earth, which had been successfully occupied by an army of machines sent by an alien race. Many mysteries unfold as characters comment on the strangely rigid messages received from the humans hiding on the moon, to the odd behavior of the machines you fight on Earth. To go any further would spoil the game, and I want as many people to experience the genius of Yoko Taro. I cannot compliment the story highly enough, and on that merit alone, I would suggest buying this game.
However, that is not the only thing this game has to offer. As to be expected by a game developed by Platinum, the combat is amazing. It's flashy, fast paced, and intricate when compared to many other games in the genre. From a host of different weapons, a dodge mechanic that heavily rewards skillful last second use, and a host of customisation options in the form of the Plug-In Chips, the mechanics offer a deep experience while staying true to the feel of the original.
Another highlight is the game's music. It's a very unique sound, which can range from the calming etherealness of the resistance camp theme "Peaceful Sleep," the strange otherworldliness of "Amusement Park," to the juvenile playfulness of "Pascal." The score lends a deeper meaning as it should, but in ways that aren't always readily obvious upon first listen, or even first playthrough. Not only that, but the music is excellent on its own merits.
TL;DR
Amazing Story
Deep and Rewarding Combat
One of a Kind Soundtrack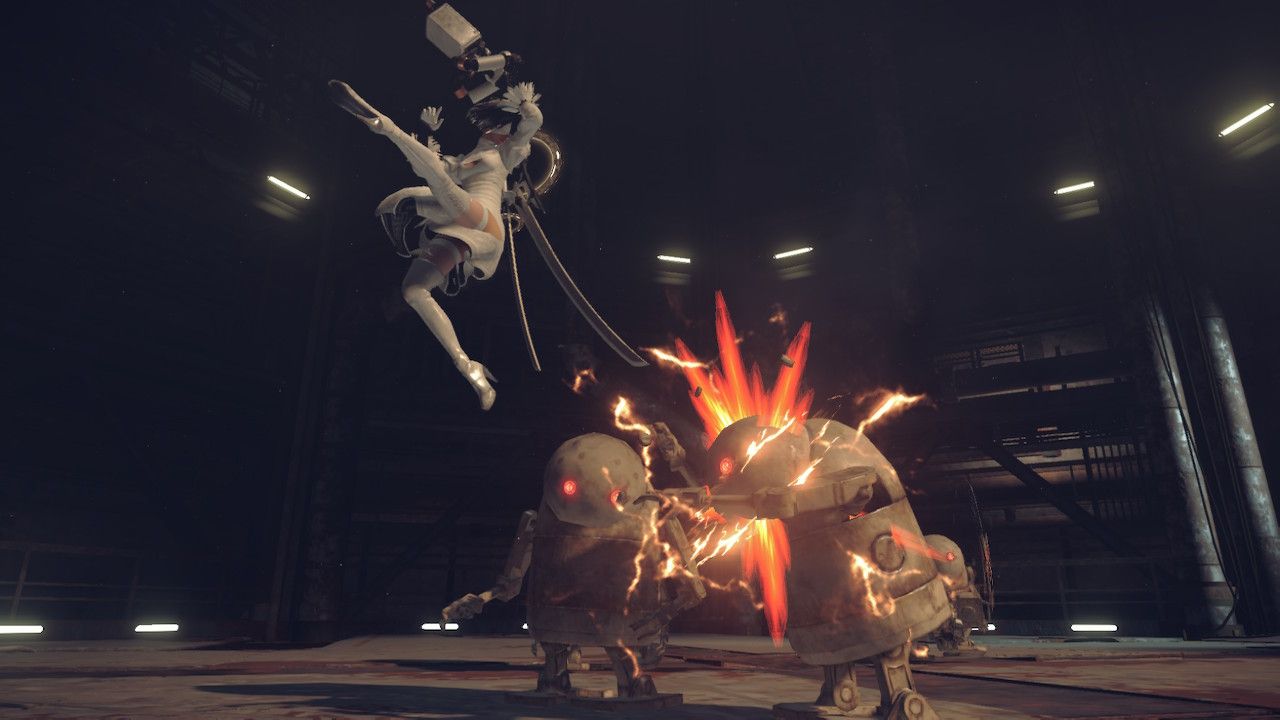 The Bad
I, personally, will likely never claim that a game is perfect, and so I won't with NieR:Automata. My complaints are minor and nitpicking, but they are there. My first is really only present when considering the pedigree of the developers. Platinum Games is responsible for such games as Bayonetta, Vanquish, Metal Gear Rising: Revengence, Bayonetta 2, and Astral Chain. Every single one of those games has absolutely amazing and intense combat, with a selection of different weapons and combos that make the combat systems as deep as the ocean. In comparison, the combat of NieR:Automata can feel lacking. Like the depth of a standard in-ground pool. Now, it is my opinion that the average action-RPG has the depth of a puddle when held to the standards of the games listed, many of which forgo the idea of an engaging story to deliver an over-the-top and bombastic combat experience (you'll never catch me saying that the story of Bayonetta has any depth). I simply feel as though Platinum held too closely to the standards set by the original game, and could have expanded upon the combat system more without losing the feel of the original.
Second and final, the game is a port so I must bring up its performance. While it runs great, I never once experienced a frame-rate drop while docked or in hand-held during my time with it, the game does suffer loading in an area without textures. It won't be an entire area, however I have found that walls and some sections of grassy areas can go without the texture loading in for twenty to thirty seconds, even when I'm not doing anything. Personally, this is a preferable issue to areas loading in perfectly in exchange for massive framerate drops, however I for one wouldn't have minded if the game took an extra five to ten seconds on a loading screen if it needed to avoid this problem. The initial loading screen can feel a little long, but all others are fairly quick, and I doubt I would have noticed if they were an extra few seconds longer to get the textures in order.
TL;DR
Combat can feel shallow to fans of the developer
Can take a little too long to load textures

Final Score: 9/10
Buy it. NieR:Automata - The End of the YoRHa Edition is amazing, and it always has been. I am happy to see a high-quality port of this game come to the Switch because with this, anyone with a current machine that can play video games can experience it. It will be an excellent addition to your collection that will certainly prove itself to be one of your favorite games if you give it the chance. Many people found their introduction to the series through NieR:Automata, myself included, and you will be very happy to open yourself to the world of NieR with this as your introduction. I can only hope that Square Enix decides to port NieR Replicant to the Switch as well so that Nintendo fans can experience more of the NieR series as well. My one advice to newcomers to NieR:Automata is this: just because you hit the credits, doesn't mean you're done. Three full playthroughs tell you the full story, and the game has twenty-six endings. By the way, the game isn't even selling for full cost. A much better deal than the older, more expensive, seventh release of Skyrim.
Thank you for checking out our NieR:Automata - The End of the YoRHa Edition Switch review, thank you to Square Enix (via Bandai Namco AU) for providing the review code and thank you to our Patreon Backers for their ongoing support:
Bel Cubitt
Rachelle Suri-Tucker