Monster Hunter Rise - Switch Review
"Genuinely a masterpiece of a game."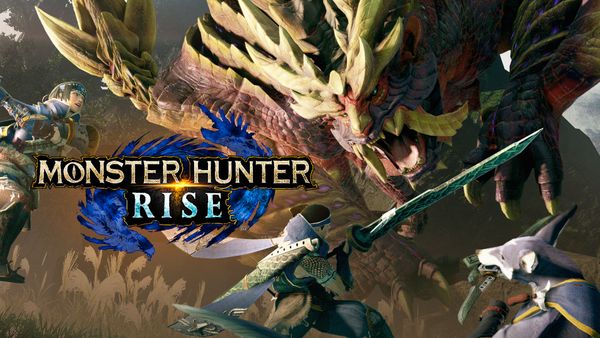 We're partnered with Skillshare, where you can do unlimited online courses that'll help you create art, make games, and even help you with school/university! Click here for a free 1 month trial.
The most technically advanced game on the Switch is here, looking amazing, selling gangbusters, and making fans obsessed. Monster Hunter Rise is Capcom's latest addition to their now highest selling franchise in the company's history. Coming off the record number of sales from Monster Hunter World/Icebourne, Rise has quite the Elder Dragon of a challenge but pulls it off incredibly well, securing the portable games future in the franchise. Monster Hunter Rise takes strong inspiration from Japanese mythology as the new monsters are heavily inspired from its history and mythology, providing a beautiful world inspired by the Edo period of Japanese history.
Gameplay
If you've ever wondered what you do in Monster Hunter, it's simple... you hunt monsters, the title says it all. All jokes aside, that's not everything to the game, however it is the biggest aspect. Although, there are other aspects including gathering materials and using them to upgrade your gear for future hunts. Monster Hunter as a series is one of those endless games with no true end goal; what sets itself apart though is that it includes more of a learning curve as you pick up on the tells of each monster's attacks instead of the endless slog of the same thing but stronger.
You don't go fighting the monsters bare-handed… although that would be really cool thinking about it. You enter battle with one of 14 weapons, each with their own unique playstyle and an option between melee and range. I personally opt to use the lance – that feeling of sitting there tanking the monster's biggest hits to then come back at them with a counter feels so satisfying. Some of the weapons have really complex combos and tactics so it's definitely worth checking out the training area to test out each weapon to find a weapon that suits your playstyle.
Quests are split into two different sections: village quests and gathering hub quests, with village quests only being available in single-player and gathering hub quests are your multiplayer option. One of my favourite things with the multiplayer lobbies is that you can go out into the village and still find your friends instead of only being in the gathering hub like in World. Most quests require you to hunt a single monster to progress to the next difficulty however there are also side quests you can receive from villagers which help expand their available wares or give you access to sub camps out in the field. When you leave to hunt a monster for the first time you get a traditional style film clip accompanied with a poem about them and their behaviour.
While out in the field, you come across a whole bunch of plants and insects you can gather for crafting potions, ammo, or other useful items. One of the newest additions to the field are spiribirds which provide a permanent buff to your hunter if you spend the time going around looking for them. This gives you a bonus while going around to collect some extra materials for later use or even during the hunt.
For the first time, dogs are now available to be used as buddies in the form of Palamutes, while still including Palicos, your cat buddies. You can bring up to two buddies on a hunt by yourself or a single buddy in multiplayer hunts however with four players and four buddies, it does take a little bit to get used to the large amount of attacks going on at the same time. There is a separate section in the village where you can hire additional buddies which can be used in hunts with you or to be sent out on their own quest to gather materials for you.