Ubisoft's E3 press conference is less than 12 hours away but Nintendo may have just let a major announcement slip with a listing of Mario + Rabbids: Sparks of Hope on their website.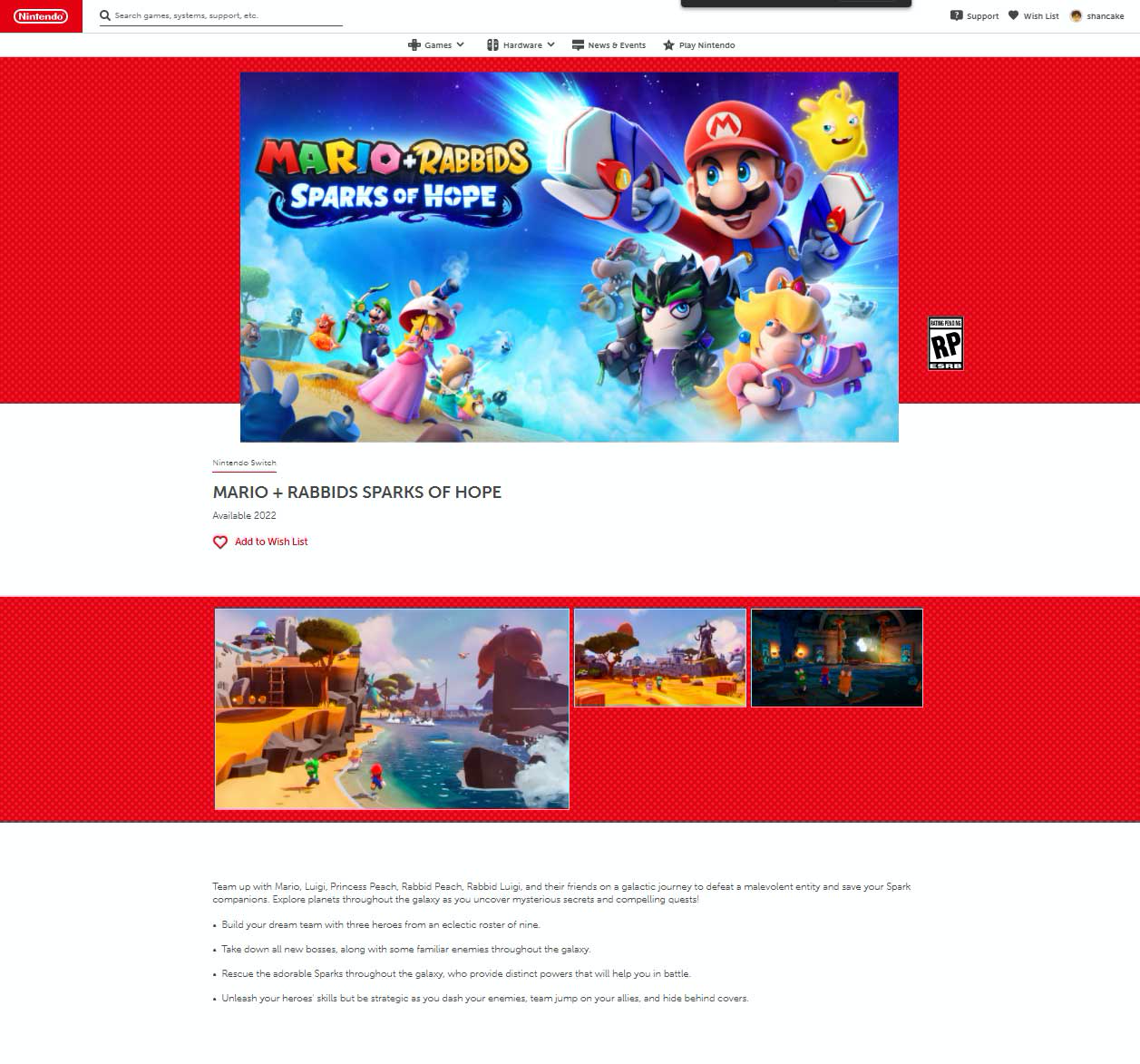 There are a few interesting tidbits from this listing, including a 2022 release date, a roster of nine playable characters and 'sparks' to rescue throughout the galaxy who provide new distinct powers.
What do you think of this leak? Let us know by reaching out to us on Twitter @switchaboonews.