Level-5: All Main Games to be Released on Switch in the Future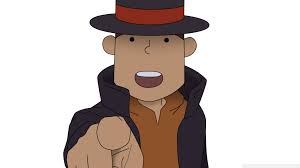 We're partnered with Skillshare, where you can do unlimited online courses that'll help you create art, make games, and even help you with school/university! Click here for a free 1 month trial.
In a recent interview with Nikkei, Level-5 CEO Akihiro Hino stated the company aims to release all of their future games on the Nintendo Switch.
Hino also stated that all of work that has gone into creating games for the 3DS will now move over to the Switch.
If you're unfamiliar with Level-5, here's a list of all of their main franchises:
Professor Layton
Inazuma Eleven
Ni No Kuni
Little Battlers eXperience
Fantasy Life
Yo-kai Watch
The Snack World
What are some Level-5's games you'd like to see come to Nintendo Switch? Let us know in the comments below.
Click here if you'd like to know how the Switch is selling in Japan, and consider liking our Facebook page.