Kickstarter Project of the Week: Undercat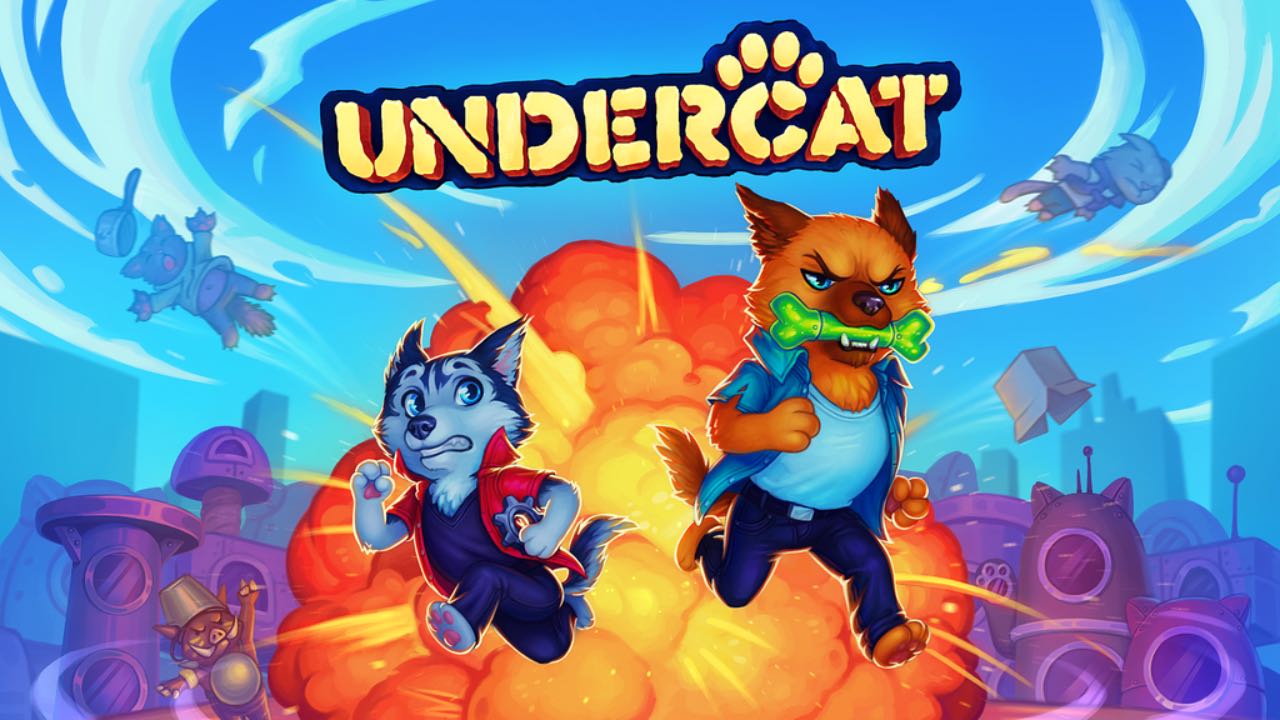 We're partnered with Skillshare, where you can do unlimited online courses that'll help you create art, make games, and even help you with school/university! Click here for a free 1 month trial.
For this week's Switch Kickstarter Project of the Week, we will be looking at Possible's UNDERCAT. The game is slated to release in Q1 2021 on Switch, with PC coming Q2 2021 and PlayStation and Xbox Q3-Q4 2021.
Here's the overview:
Inspired by retro platformers and classic cartoons, UNDERCAT is a retro-styled, non-linear 2D action platformer you can play with friends or frenemies in optional co-op and PvP play. Unlock power-ups, sniff out secrets and shoot yourself out of cannons across 32 catastrophic levels.

Undercat is a 2D action platformer set in a game world where you play as a rebellious dog who's tired of catkind's tyranny. A once thriving and diverse city of animals has been overthrown by cats. They've oppressed all other animals and collared them like lesser-beings. Those who refuse to obey the cat overlords have been banished from the city and forced to live in cramped slums.

You are playing as a good boy turned freedom fighter named "Chips". You're barking mad about the new regime, and it's time to break those chains. Life growing up in the slums has made you tough. With the help of the rebellion, you will fight to take back the city and end the cats' tyranny once and for all.
It's not often that a Kickstarter project plans to come to Nintendo Switch first before PC. The 2D platformer genre can grow stale quickly if it doesn't have an exciting hook and Undercat's protagonist being a dog allows for a whole lot of unique abilities. On top of that, its premise is charming, with the classic dogs vs cats concept being fleshed out in all its hilarity.
Undercat requires €16,700 and it is currently sitting at £9,198.19 after 248 backers with 24 days remaining. If you'd like to support the development of this game to help it come to Nintendo Switch, click the link below to visit the Kickstarter page.
Thank you to our $5 and up Patreon Backers for their ongoing support: