Kickstarter Project of the Week: Small Saga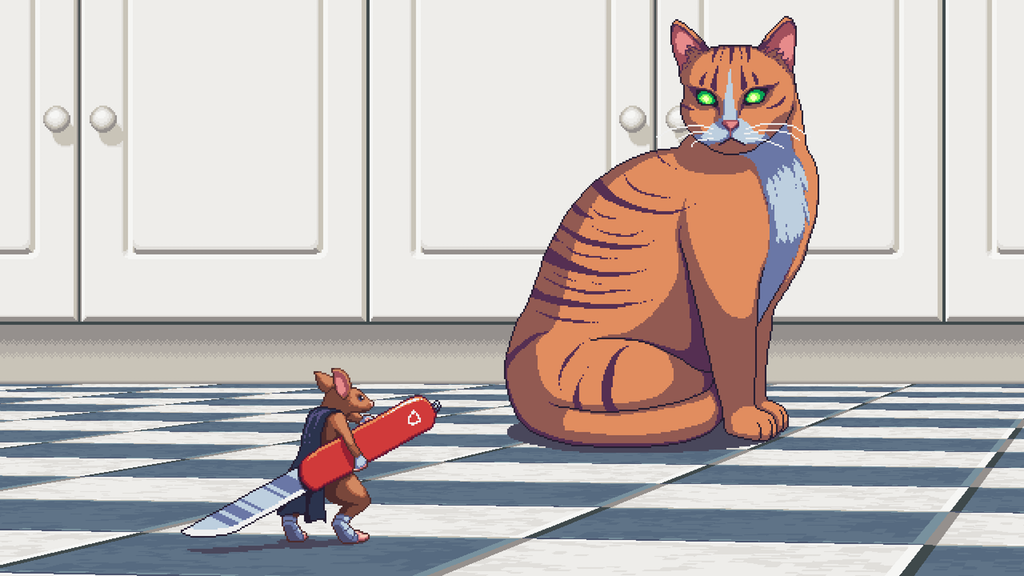 We're partnered with Skillshare, where you can do unlimited online courses that'll help you create art, make games, and even help you with school/university! Click here for a free 1 month trial.
For this week's Switch Kickstarter Project of the Week, we will be looking at Jeremy Noghani's Small Saga. The game is slated to release in July 2021. Here's the rundown:
Venture below the streets of London, and you will find the medieval kingdom of rats, mice, moles, squirrels, and shrews known as Rodentia.

If the rodents have a cardinal law, it is this: never attack a god. But Verm never had much respect for the rule of law. His tail was stolen by the Yellow God of Death, and now the mouse will have to fight all manner of beasts and titans on his quest to get it back.

Small Saga is a turn-based RPG from a mouse-eye perspective. Venture into the labyrinthine sewers beneath Kings Cross station. Use a lost thimble as your helmet and a discarded scalpel as your spear. Befriend a lute-strumming dwarf hamster. Incite a prison riot and overthrow an oppressive squirrel regime. Clash with rodents, bugs, snakes, owls, and perhaps even the gods themselves.

What else will you find in Small Saga?
A focus on a tight story, colourful characters, and engaging, climactic encounters. No random battles. No grinding.
A strategic, turn-based battle system. Defend to recover energy, then take the perfect opportunity to strike!
If you like a challenge, an optional hard mode introduces harsher boss attacks and trickier attack patterns.
A card-based level-up system to boost your stats and augment your skills.
A beefy narrative and a smattering of side quests totalling 8-10 hours of gameplay.
A rocking orchestral soundtrack inspired by JRPGs of yesteryear.
When asked about a console/Switch version, Jeremy Noghani had this to say:
Porting costs to bring the game to consoles. Would you like to see a Switch version? Because I would love to see a Switch version.

The project currently requires £33,000 and is currently sitting at £9,767 with 24 days remaining.
Click here to check out their Kickstarter page for much more on Small Saga and perhaps consider chucking a few £ their way.