Kickstarter Project of the Week: Seasonspree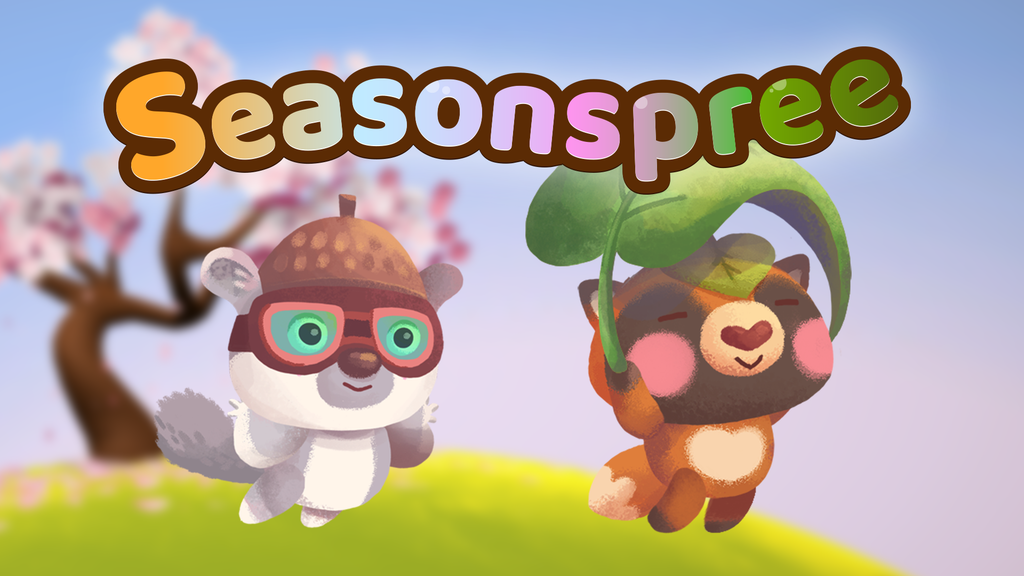 We're partnered with Skillshare, where you can do unlimited online courses that'll help you create art, make games, and even help you with school/university! Click here for a free 1 month trial.
For this week's Switch Kickstarter Project of the Week, we will be looking at Clifton B's Seasonspree. The game is slated to release in September 2021 on PC and Nintendo Switch.
Here's the overview:
Seasonspree takes place on a small planet inhabited by adorable little animal friends, each of them enjoying the beauty of the world and the companionship of their neighbors.

In this world, everyone gathers 4 times a year to celebrate the ending of the season and prepare for the next one. In the days leading up to each seasonspree, Sunny travels the world, looking into what her friends are all up to, and helping when she can.

But Sunny also has a special gift: as she walks to the right, she advances through time the way things normally do. When she moves to the left, time also changes direction, and she's able to revisit her past to solve puzzles and get another chance to help her friends.

As the seasons progress and Sunny helps her friends, they'll reward her with items that will help her get around more easily to solve more puzzles. By the end of the game, everyone you've helped will join you for one last trip around the world, and if she's managed to help everyone, Sunny will be in for a wonderful surprise!

Seasonspree is a casual, family-friendly game with 2D mechanics, light puzzles, and fairly simple dialogue. Similar to games like A Short Hike, Wandersong and Oxenfree, there's no way to lose, and you can take all the time and as many chances as you need to find your way.
Features
A small, simple handful of actions — Sunny can move left and right, talk to friends, and take or give items, and that's basically it!
No tricky platforming — it's a platformer with only one platform!
Discover new, faster ways to move around the world — run, jump, swim, boat, glide, even shoot yourself out of a circus cannon!
No violence, undoable actions, or timed events — you don't even need to pause the game, just put the controller down whenever you need a break!
Easy to understand — there's even a Simple English mode for children and non-native speakers!
A special "good" ending after you've helped every one of Sunny's friends!
This game required US$12,000 and it is currently sitting at US$3,974 after 78 backers with 11 days remaining. If you'd like to support the development of this game to help it come to Nintendo Switch, click the link below to visit the Kickstarter page.
Click here to check out Seasonspree
Click here to check out the last Kickstarter Project: Dungeon No Dungeon
Thank you to our $5 and up Patreon Backers for their ongoing support:
Belinda Cubitt
Jon Crispe
Matthew Sandstrom