Kickstarter Project of the Week: Sacrifice Your Friends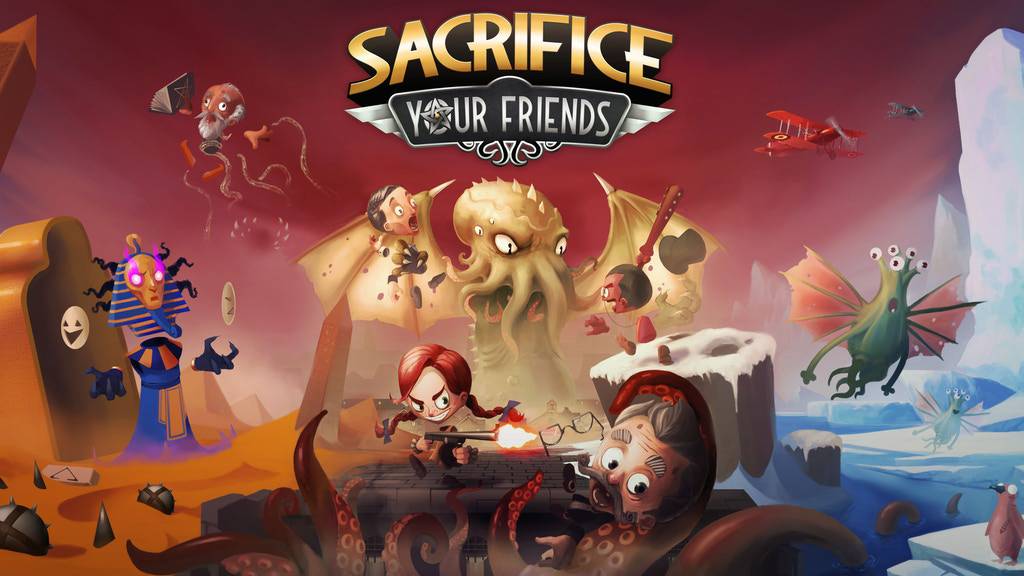 We're partnered with Skillshare, where you can do unlimited online courses that'll help you create art, make games, and even help you with school/university! Click here for a free 1 month trial.
For this week's Switch Kickstarter Project of the Week, we will be looking at Astrolabe Interactive's Sacrifice Your Friends. The game is slated to release in March 2020 on PC and consoles. Here's the game's overview:
Sacrifice Your Friends is a chaotic party brawler with a funny and cartoon art style, set in the universe of legendary author H. P. Lovecraft. Host mad brawls locally or online with up to 4 players across dynamic arenas, or test your skills in single-player / co-op challenges!

Embrace insanity with your friends and loved ones, and embark on this crazy journey into the world of Cthulhu. With intuitive gameplay and approachable controls, Sacrifice Your Friends is a game for everyone!

Of course, different players can have different platforms and still be friends! Sacrifice Your Friends' online multiplayer will be playable cross-platforms and offers support for mixing-in local couch-play. 
Sacrifice your Friends supports
Couch play
Online play
Couch + Online play
Cross-platform play
Since the success of the Overcooked series, four-player couch co-op games such as these have been a dime a dozen. With that, Sacrifice Your Friends has a gothic approach with dark humour and smooth action gameplay.
Sacrifice Your Friends requires $20,000CA and is currently sitting at $10,337CA after 171 backers with 21 days remaining. So if you'd like to support the development of this game and secure yourself, click the link below.
Thank you to our $5 and up Patreon Backer for their ongoing support: