Kickstarter Project of the Week: Robot Champions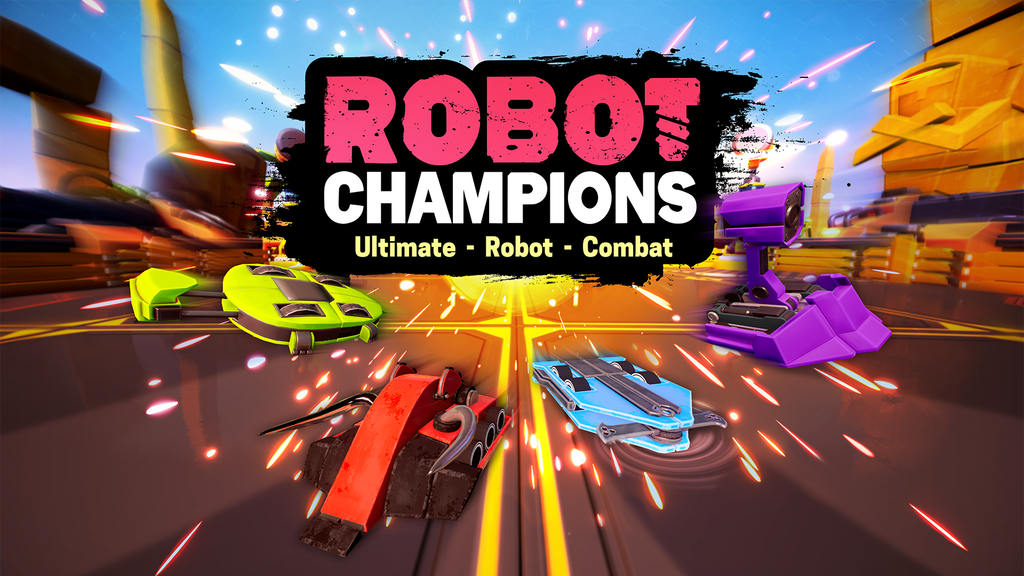 We're partnered with Skillshare, where you can do unlimited online courses that'll help you create art, make games, and even help you with school/university! Click here for a free 1 month trial.
For this week's Switch Kickstarter Project of the Week, we will be looking at Prospect Games' Robot Champions. The game is slated to release in August 2020 on PC but in regards to a console (including Switch) port, here's what they had to say:
Robot Champions is playable as an online pre-alpha demo on Steam right now. While we're currently focusing on PC, Prospect Games is fully equipped to develop games on Xbox One, Playstation 4 and Nintendo Switch. We're working towards releasing on as many platforms as possible and with a successful Kickstarter we can reach them even faster.
Here's the rundown:
Get Ready to Battle Bots in an epic Robot War…

In the year 2064 robot combat has become the ultimate sport; Roboteers from across the planet build fierce fighters to battle in hazard packed arenas for gears and glory! 

You're invited to the greatest show on Earth – get ready to bash, smash, rip and flip your opponents into oblivion… It's ROBOT CHAMPIONS!

For years we've waited to play an engaging and hard hitting robot combat game. Unfortunately no one's ever made one! There have been some decent attempts but lets be honest; these games are old, rusted and ready for the scrapheap. 

So we're making Robot Champions – a modern local & online arena fighter for 1 – 6 players. 

RC is the first game to take an arcade focused approach to the robot combat genre. Gameplay is entirely physics driven, ensuring that players feel every strike as pieces of their robot are sheared off in fast and frenetic matches. Every aspect of RC has been designed with responsive and impactful gameplay in mind to ensure you enjoy combat from round one. 

Choose From a Dozen Battling Bots

While our robots come in all shapes and sizes they've all been built to be champions, no losers allowed! Getting into combat is simple: Select your robot, apply perks to modify performance, go crazy with customization and you're ready to fight. 

Select from a growing list of Flippers, Spinners, Hammers, Grabbers and more! 

Enter out of this world Arenas

No more freezing warehouses, we're taking the Robot War global! Competing in Robot Champions will take you from Cairo and Tokyo all the way to the edge of the Galaxy. Every arena is packed with hard hitting hazards to guarantee every fight is explosive. 

Hit the buttons to powerup hazards… if you dare! 

Control the Robot Rumble

Maintaining first place during a match is always a challenge, but in the menus you'll reign supreme. Want to play a Free For All with three humans, two medium difficulty AI, locked walls and extra fast Dropdown? You're in luck because our settings get super specific. 

Everything is configurable so your party gets the fight of their lives!  

Dress to DESTROY

Grinding your enemies into metallic dust is great, but how are you going to do that when you look like everyone else? Fear not, because RC comes with a range of unlocks that will give you awesome skins, antennas, hats, power-core explosions and more. 

Winning isn't enough, dress like a Champion! 
Robot Champions requires £30,000 and is currently sitting at £18,917 after 520 backers with only 15 days remaining.
Thank you to our $5 and up Patreon Backer for their ongoing support: