Kickstarter Project of the Week: Nippon Marathon 2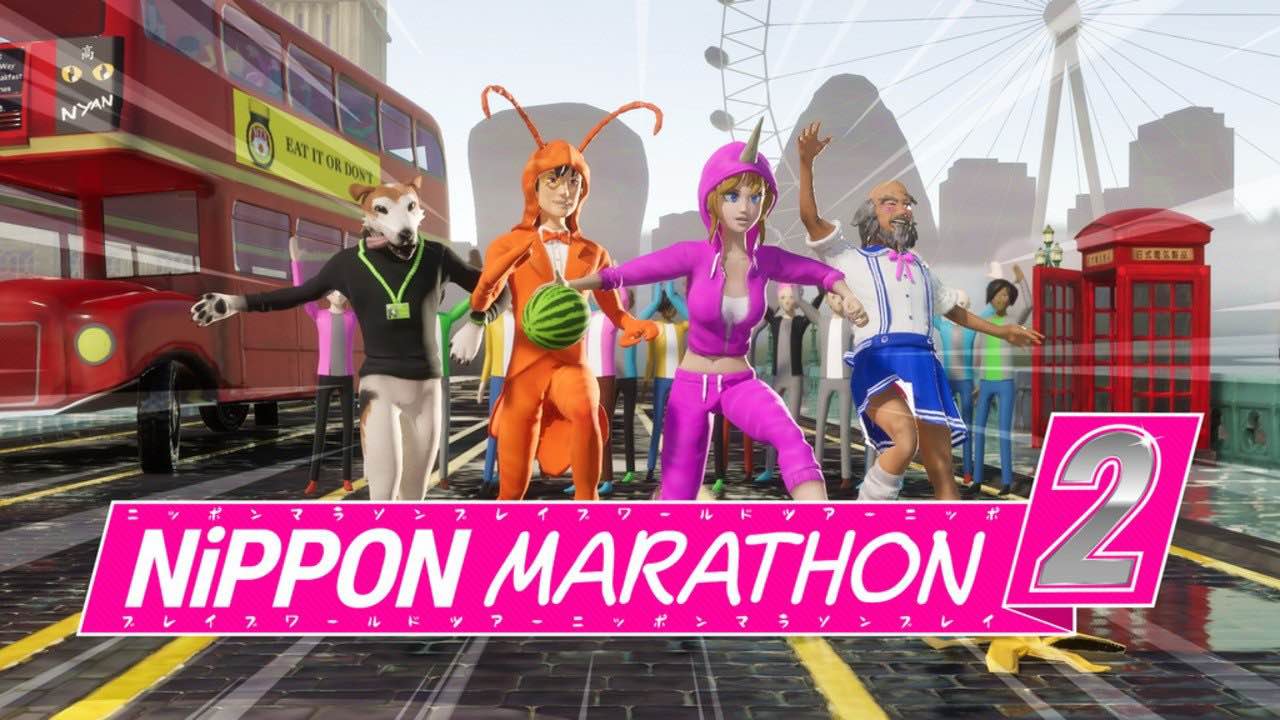 We're partnered with Skillshare, where you can do unlimited online courses that'll help you create art, make games, and even help you with school/university! Click here for a free 1 month trial.
For this week's Switch Kickstarter Project of the Week, we will be looking at Onion Soup's Nippon Marathon 2. The game is slated to release April 2022 on PC (via Steam), Nintendo Switch and EXA-ARCADIA.
Here's the overview:
Nippon Marathon 2 is the ultimate "Bakage" (Japanese for "Stupid Game"). Players race across a bizarre obstacle course until only one player remains. Skill and chaos are united in one wonderful experience. Last time you raced across Japan, this time you take on the world. This is Nippon Marathon 2 – the Brave World Tour!

Nippon Marathon 2 is built from the ground up with all new physics based chaos, beautiful new character models and stretch goals including (but not limited to) onlinemode.

Tour the world as Darwin, Nishibori, Zenbei and Snuguru or choose one of the totally ridiculous new contestants.

Try to finish in first place in a marathon spanning the globe. Hang onto your rival's lobster tail using new abilities such as grip or send them flying into a pile of shiba-inu using new weapons such as the star fruit.

Heck, you can even finish them off with the all new character-specific B-MOVES!

View the world through the lens of a Japanese game-show! Keep your eyes peeled and your lobster-onesie on standby – so many surprises await you!
Features
Play against AI or challenge your friends to a race like no other!
Your main aim during a race is to score points, if you fall too far behind you'll be eliminated and lose a point.
You'll gain a point if you are the last contender remaining. Being the leader of the pack comes with its disadvantages – you'll have melons thrown at you by your opponents.
There can be many rounds in a race, each time a round is over the players will restart from the nearest checkpoint and begin a new round.
The race is over when a player reaches the finish-line.
Popularity can impact your final score – being chased by Shiba Inu or knocking over mascots increases your popularity while carrying a smelly mushroom might make you unpopular.
A Marathon is a collection of races, at the end of the final race the scores are tallied and the winner is declared. Congratulations!
If the original Nippon Marathon wasn't enough for you, the sequel looks to take what made the original so wackily memorable and expand the race to the entire world. In this newest iteration, travel across various countries such as the United States and France and do whatever you can to cross that finish line first. This game is said to be the ultimate Bakage which translated from Japanese means "stupid game" – enough said?
This game requires £32,000 and it is currently sitting at £18,064 after 201 backers with 18 days remaining. If you'd like to support the development of this game to help it come to Nintendo Switch, click the link below to visit the Kickstarter page.
Thank you to our $5 and up Patreon Backers for their ongoing support:
Belinda Cubitt
Jon Crispe
Matthew Sandstrom