Kickstarter Project of the Week - Lord Winklebottom Investigates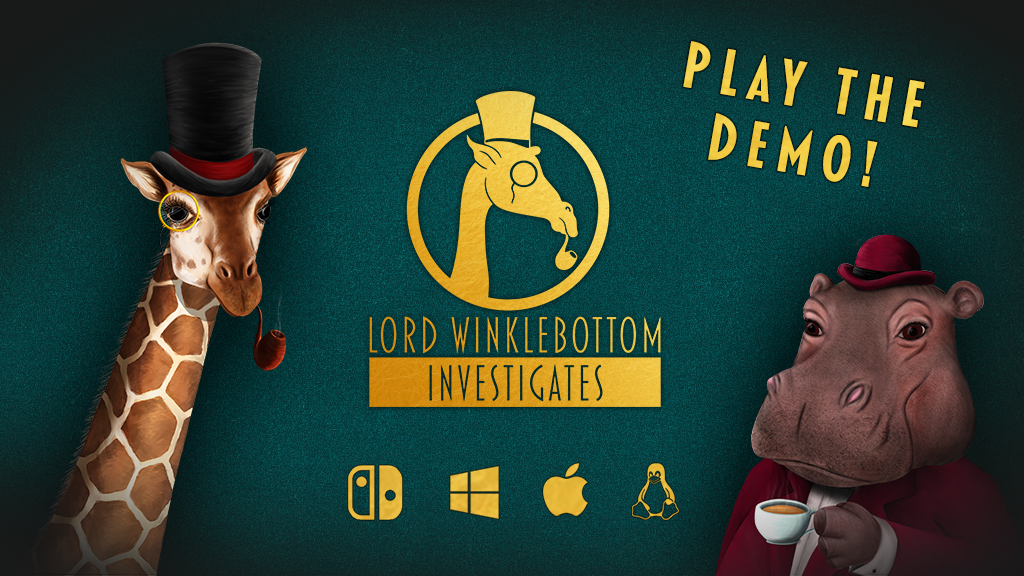 We're partnered with Skillshare, where you can do unlimited online courses that'll help you create art, make games, and even help you with school/university! Click here for a free 1 month trial.
For this week's Switch Kickstarter Project of the Week, we will be looking at Cave Monsters' Lord Winklebottom Investigates. Here's the description:
It's the 1920s and the world's foremost detective is about to embark on his most challenging case yet. A mysterious invitation to an isolated island results in a grizzly murder and a race against time to track down the killer. Thankfully, in this world that's not quite like our own, there's nobody better to crack the case than the great detective and gentleman giraffe, Lord Winklebottom. Join Lord Winklebottom and his steadfast companion Dr Frumple as they investigate the murder of their old friend. Uncover clues, interview suspects and solve puzzles to crack the case, capture the killer and uncover the horrifying dark secret at the heart of the Isle of Barghest!



Lord Winklebottom Investigates is scheduled to release in April 2020 on PC , Mac, Linux and Nintendo Switch. The project requires £25,000 and is currently sitting at £5,918 with 22 days remaining.
Click here to check out their Kickstarter page and perhaps consider chucking a few £ their way.
Does Lord Winklebottom Investigates look like a game for you? Let us know in the Comments section below.