Kickstarter Project of the Week: Hunt the Night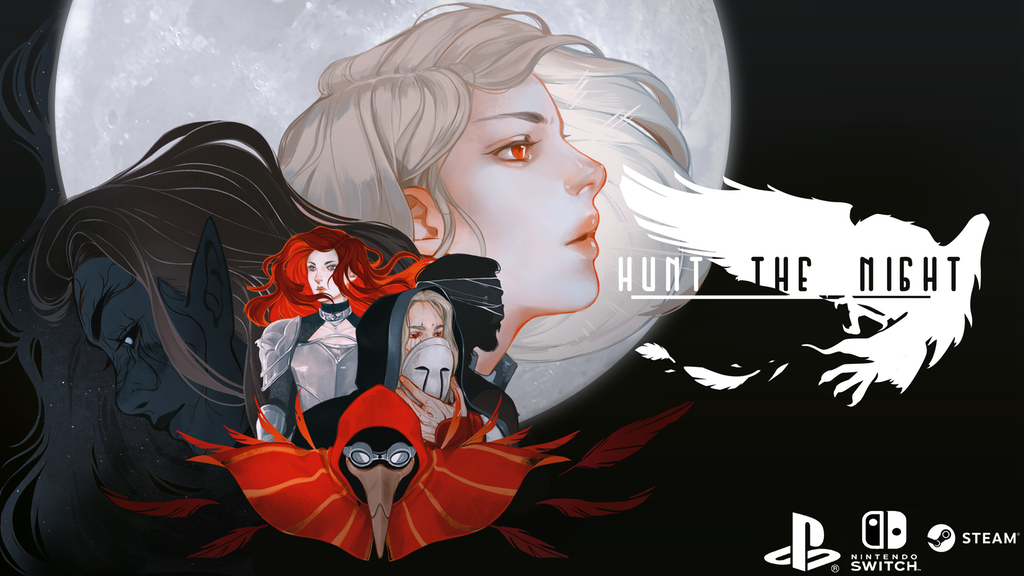 We're partnered with Skillshare, where you can do unlimited online courses that'll help you create art, make games, and even help you with school/university! Click here for a free 1 month trial.
For this week's Switch Kickstarter Project of the Week, we will be looking at Moonlight Games' Hunt the Night. Here's the rundown:

Hunt the Night is an action –adventure game in a dark world with the retro aesthetics of the golden age of the 16-bits. 
As a member of 'The Stalkers' order, you must cross a vast and devastated world full of dungeons filled with puzzles, enemies and traps. The difficulty of the game is high but rewarding, especially in the intense battles against bosses.
The art design, music and story capture this essence and complement each other creating a unique experience.
If you love Bloodborne and Dark Souls style dark fantasy games, a high but rewarding difficulty, build creation, gameplay that rewards the player' skills and the exploration and graphic style of classics like The Legend of Zelda: A Link to the Past and Secret of mana games, Hunt the Night is for you! It will be available on Nintendo Switch, Playstation 4, PC, Mac & Linux.  
Hunt the Night is a retro-style action-adventure game that combines a fast and skilled gameplay of games like Bloodborne or Castlevania with  dark fantasy lore like the one seen in Dark Souls. Explore the vast world of Medhram, filled with ruins and horrors. Go through dungeons full of traps, enemies and puzzles to fight challenging bosses using your arsenal and dark abilities. 
The story of this condemned and decadent world is given through characters, the world design and collectibles. Discover the Night's corruption that has annihilated humanity over and over and fight to stop it in this dark fantasy journey. 
A huge dark world to explore in a combination of action-adventure games and dark fantasy lore!
Play as Vesper, the main character, and her darkness counterpart, Umbra, simultaneously.
Explore all kinds of locations, from ancient cathedrals, huge libraries of knowledge and lost kingdoms, to moving trains and floating cities.
Customize the upgrades of your weapons and equip the armour that best suits your gameplay: critical damage, life steal, poison, close combat, firepower, etc.
Survive to huge dungeons full of traps, enemies, puzzles and challenges.
More than 12 challenging Bosses with multiple and innovative mechanics along with intense combats with several phases.
Immersive and adapted music to every moment, boss and location. With the collaboration of Hiroki Kikuta, Secret of Mana composer.
Combination of both traditional 2D animations with 3D effects.
Script of more than 200 pages for a story of overcoming, balance and redemption.
Hunt the Night requires €25,000 and is currently sitting at €12,783 with 27 days remaining. There are also some juicy stretch goals:
Click here to check out their Kickstarter page for much more on Hunt the Night and perhaps consider chucking a few € their way.