Kickstarter Project of the Week: Eagle Knight Paradox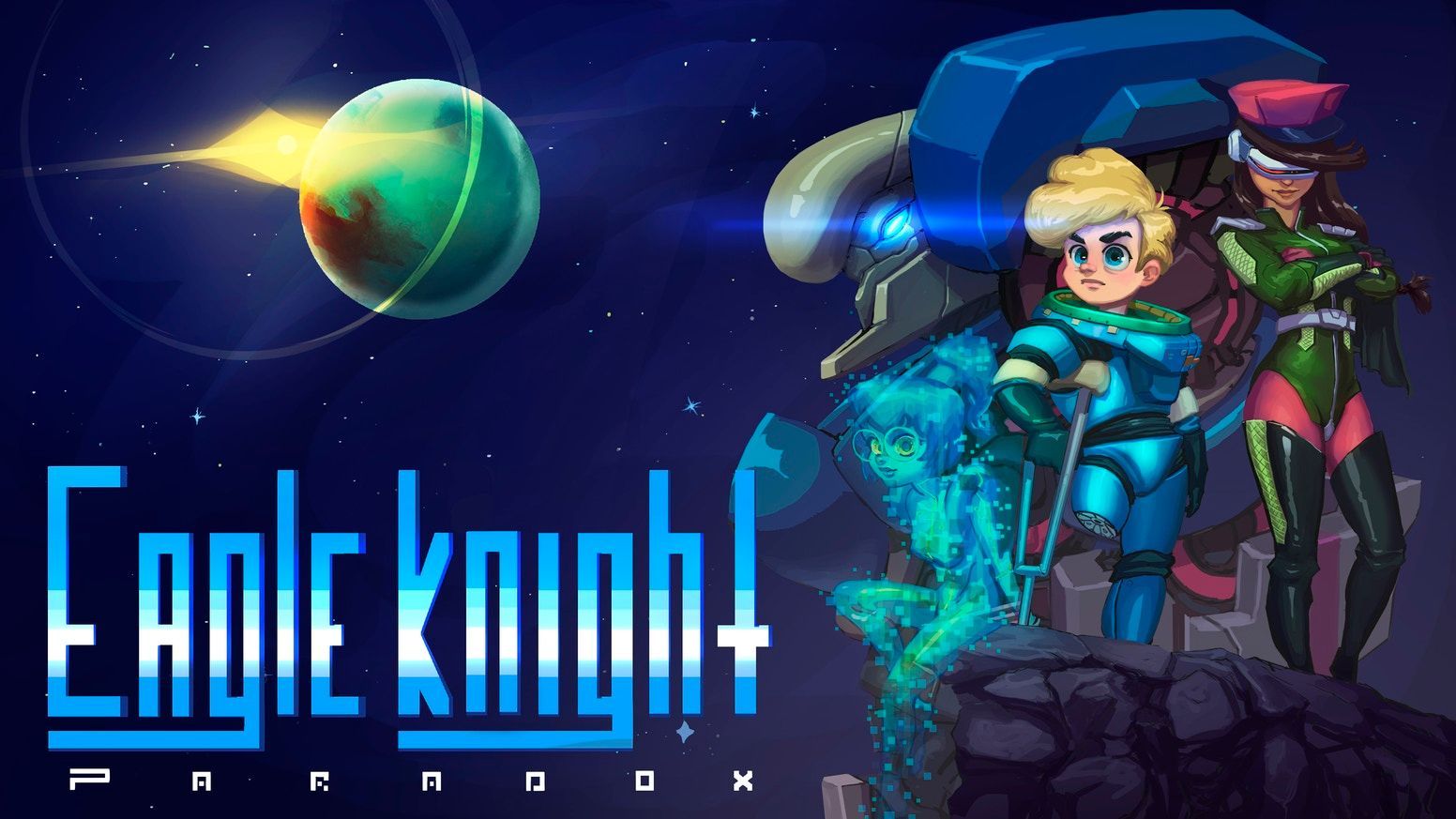 We're partnered with Skillshare, where you can do unlimited online courses that'll help you create art, make games, and even help you with school/university! Click here for a free 1 month trial.
For this week's Switch Kickstarter Project of the Week, we will be looking at Playstorm Studio's Eagle knight Paradox. The game is slated to release in October 2021 on PC (via Steam), Nintendo Switch, Playstation 4, and Xbox One.
Here's the overview:
Eagle knight Paradox is an action mecha platformer where you have to protect a city from total annihilation. Pilot your Eagle Knight and fight the Golden Five, the most elite pilots in the solar system.

Eagle Knight Paradox takes you into an epic action story-driven adventure, where your decisions will determine the lives of the inhabitants of the city known as COMALA 88.

Explore the city, make friends, build relationships, and protect those important to you. But be careful not to compromise the mission for your personal gain.
Features
Pixel Art & cool mechanics
Hi-bit hand-drawn animation with special attention to detail.
Combining pixel art with new era lighting and visual effects.
Carefully designed scenarios with different passing of time features.
Action/Adventure platformer
Protect a whole city/spaceship and explore its multiple areas.
Develop different abilities to help you fight enemy bosses.
find out secrets and unlock multiple endings.
Destroyable environments
All buildings can suffer damage and even get destroyed with plot consequences.
NPC´s react according to what part of the city is compromised.
get different progression depending on what relationships you choose.
Piloting gundam-like robots is always going to be a grand ol' time and as a run 'n gunning 2D platformer, the acrobatic feats in Eagle Knight Paradox is something to get excited about. This game requires MX$ 361,200 and it is currently sitting at MX$ 186,788.80 after 103 backers with 26 days remaining. If you'd like to support the development of this game to help it come to Nintendo Switch, click the link below to visit the Kickstarter page.
Thank you to our $5 and up Patreon Backers for their ongoing support:
Belinda Cubitt
Jon Crispe
Matthew Sandstrom