Kickstarter Project of the Week: BulletVille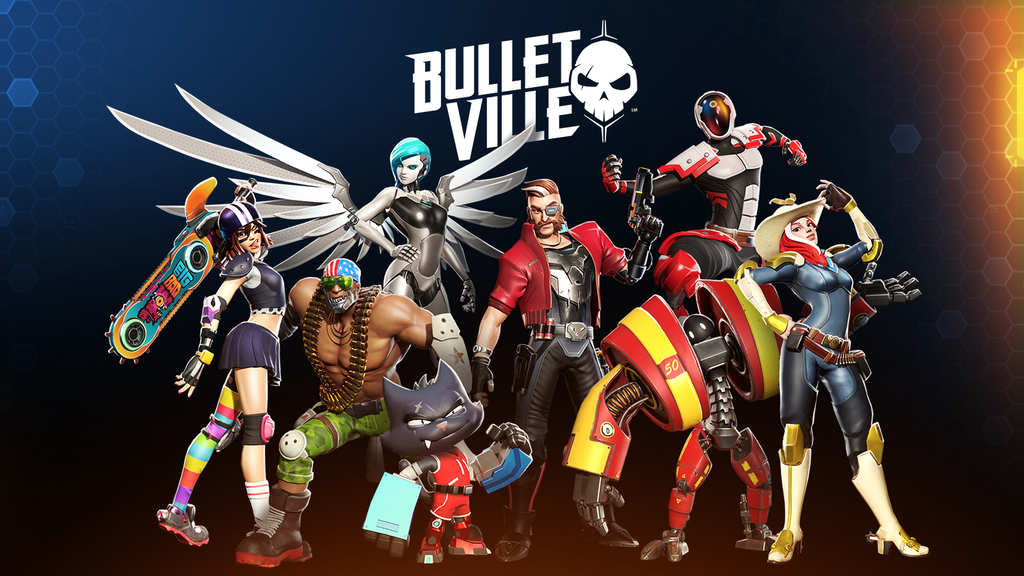 We're partnered with Skillshare, where you can do unlimited online courses that'll help you create art, make games, and even help you with school/university! Click here for a free 1 month trial.
For this week's Switch Kickstarter Project of the Week, we will be looking at Game Round.Inc's BulletVille. The game is slated to release in Q3 2022 on PC, Nintendo Switch, PS5, Xbox Series X|S and Mobile (iOS & Android).
Here's the overview:
BulletVille is a badass, brutal, fun, fast-paced third-person parkour hero shooter & platformer inspired by the classic team arena shooters of the past, mixed with modern game mechanics, featuring unique parkour movement, hero classes, vehicles, tons of guns and many game modes for unlimited hours of gameplay.

From bandits to robots to cats in boxing gloves, vagabonds and marauders of any shape and size are welcome on New Montana! Choose your hero, master their abilities, and blow new holes in your enemies with their unique weapons and play-styles!

BulletVille borrows inspiration from many great games to create a new, unique experience.
Frantic shooting gameplay from games like Quake 3 Arena
Diverse cast of game modes like Overwatch
Character progression from games like Paladins
Third-person high mobility from games like Warframe and Infamous 2
Vehicle combat from games like Borderlands 2 or Battlefield
And much more in development to keep your eyes on!
This game requires US$100,000 and it is currently sitting at US$13,944 after 187 backers with 28 days still remaining. To help show support, click the link below to visit the Kickstarter page.