Juiced! - Switch Review (Quick)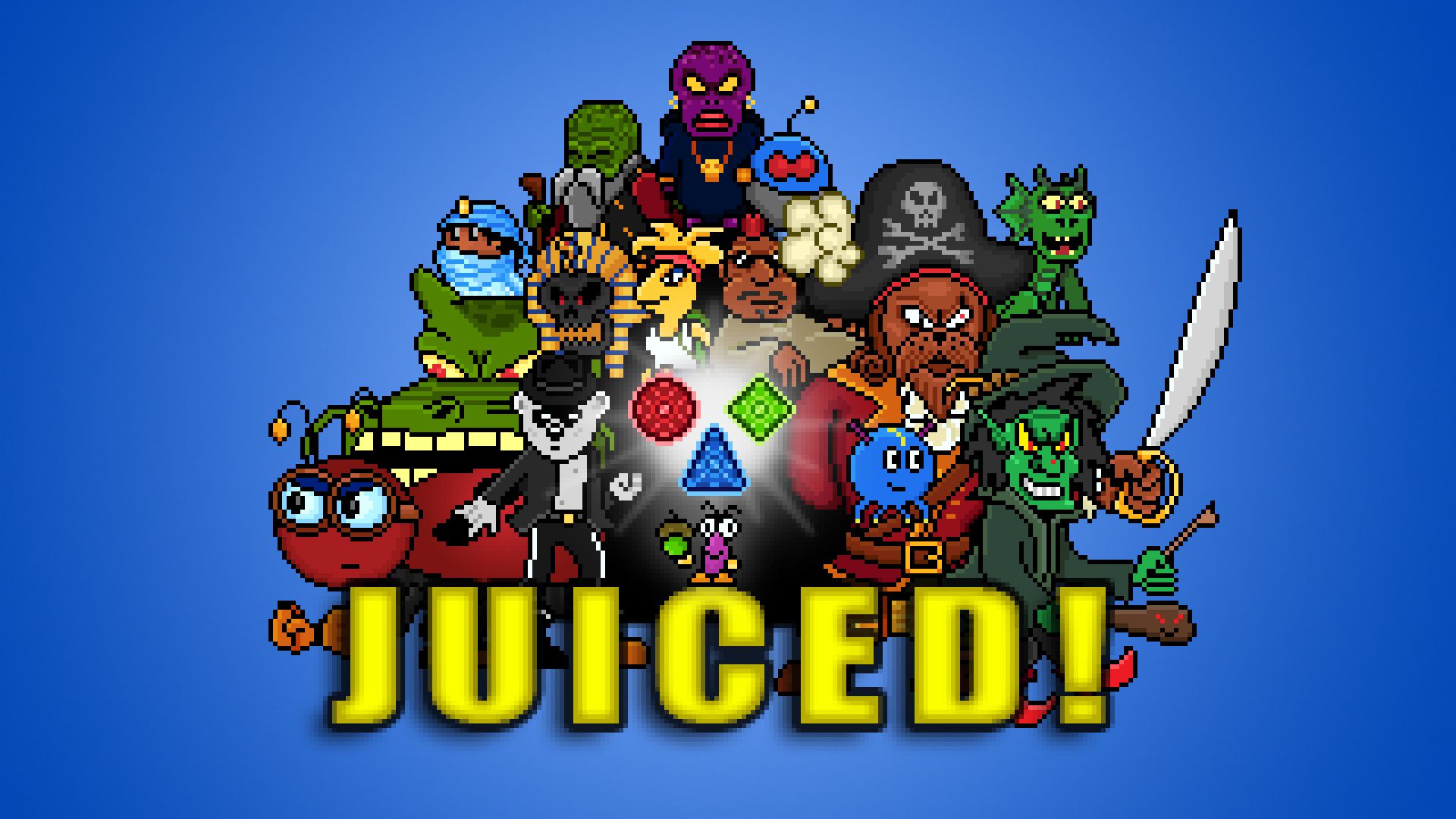 We're partnered with Skillshare, where you can do unlimited online courses that'll help you create art, make games, and even help you with school/university! Click here for a free 1 month trial.
Tiko is a short bug-eyed prune… thing that is on a mission to put a stop to the evil wizard's plans by recovering the Eternal Crystals. In this nostalgia-filled adventure, Juiced! focusses on what made the retro platformers of the 8/16 bit eras so monumental by perfecting its basics. However with all that it manages to do, the question remains whether Juiced! does anything to call its own.
Good
Responsive and intuitive controls
Challenging whilst not being frustrating
Engaging boss battles
Messing around with power-ups is a lot of fun
Well considered level design
A lot of bang for your buck considering its 10+ hour runtime across 15 worlds.
Touchscreen controls in menus – nice touch!
Nostalgic TurboGrafx-16 graphics that replicates the brightly bold colours of the Bonk series.
Unlock and equip fun hats and masks.
Enjoying our Juiced! Switch review (Quick) so far? Don't forget to like us on Facebook and follow us on Twitter for more Nintendo Switch content. Also, please consider supporting us on Patreon so that we can continue to do what we love doing.
Bad
Paper-thin narrative about finding and retrieving magic crystals
Occasional frustrating pitfalls that cannot be seen until you fall down them
Art aesthetic is basic and unappealing at first glance
Repetitive music
Cringey sound effects.
Final Score: 70%
Juiced! feels like a nostalgic fever dream; it's either aggressively mediocre or genius and after many hours with it, I still can't quite figure out which one it is, even after years of reviewing games. In many ways, I gave Juiced! the benefit of the doubt considering that the vast majority of the game was created by a single developer as a hobby project but due to its somewhat generic presentation, it may still slip under the radar of many Switch owners flicking through the eShop.
Thank you for checking out our Juiced! Switch review (Quick), thank you to Timothy van der Hoeven for providing the review code and thank you to our $5 and up Patreon Backers for their ongoing support: