Hyrule Warriors: Age of Calamity - Switch Review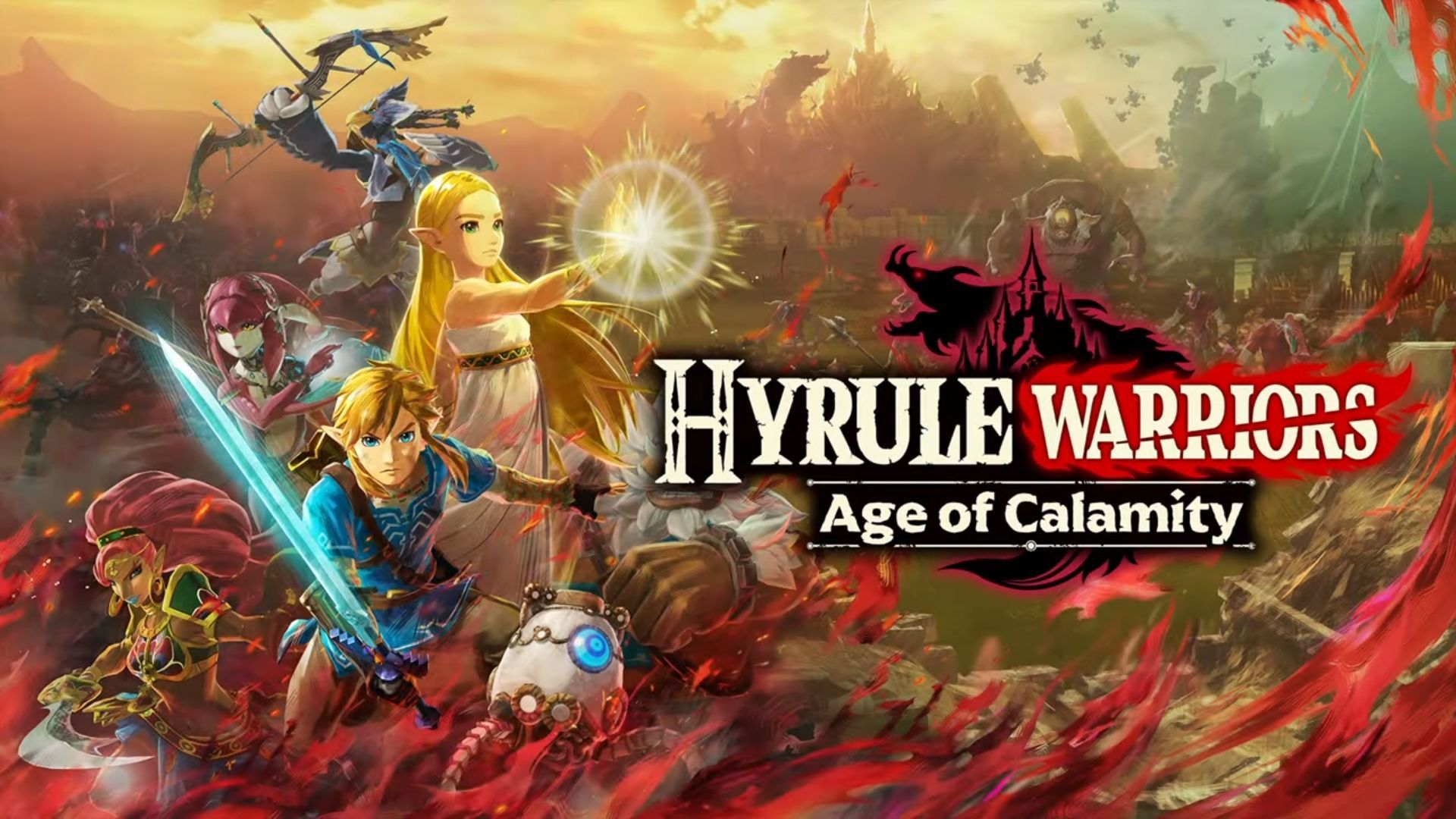 We're partnered with Skillshare, where you can do unlimited online courses that'll help you create art, make games, and even help you with school/university! Click here for a free 1 month trial.
With the long running Dynasty Warriors totalling nine mainline entries and an even greater number of spin-off entries, another title enters the fray. However this time, Hyrule Warriors: Age of Calamity comes as something more distinct than a spinoff with a familiar coat of paint but rather, it acts as a prequel to the beloved The Legend of Zelda: Breath of the Wild whilst borrowing a large dose of gameplay inspiration. It's time to dive back into Hyrule and uncover what happened 100 years ago.
Gameplay
Much like most entries in the long running Dynasty Warriors series, Hyrule Warriors: Age of Calamity involves taking out hordes of enemy units whilst regaining and maintaining control of outposts by defeating sometimes gargantuan bosses. Mowing down enemies is one thing, but the boss battles with Moblins, Hinoxes and Guardians are where this game shines. With each boss having their own unique attack patterns and timing, in addition to each character maintaining their own unique combat styles, the possibilities feel almost endless. This comes on top of the four special attacks from the Sheikah Slate: Magnesus, Stasus, Remote Bombs and Cryonis which originated from Breath of the Wild as well as being able to use fire, ice and electric elemental rods.
A key feature in Breath of the Wild was the cookin and Age of Calamity would have felt like an incomplete Musou adaptation without it. New recipes become something that the player unlocks as they progress through the game and you use them before going into battle. These recipes give you make-or-break bonuses, such as a longer window of opportunity to dodge attacks and gain a Flurry Rush or being able to take less damage whereas if you're concentrating on training, you can give yourself experience percentage boosts.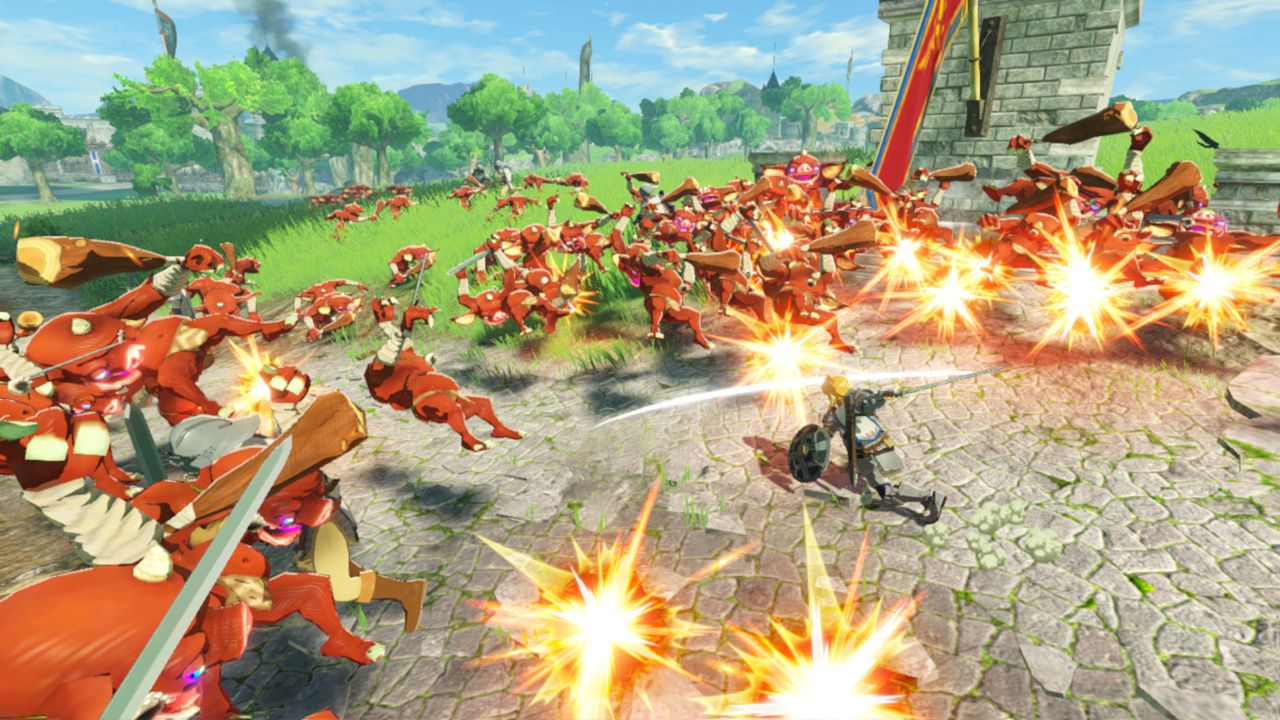 There is a TONNE of content to be enjoyed here, with a lot of it being side quest missions that provide items for specific bonuses. At estimates, the main campaign could likely be finished within 30 hours and yet if a player was to indulge in everything Age of Calamity has to offer, they could be pushing into the 80+ hour mark.
Moving onto an aspect that was less than favourable, the Divine Beasts battles were deplorable. I often like to go along with developers when they implement motion controls but the gameplay is just a hot mess. Each beast feels clunky to control, often leading me to be stuck and awkwardly having to reverse whilst my camera pointed in a completely obtuse direction. Not only that, but the depth perception of the attacks does not convey well to the player, leading to a cumbersome trial and error approach. Honestly, the Divine Beasts made the game look pretty for the marketing but they just needed more time in the oven.
Enjoying our Hyrule Warriors: Age of Calamity Switch review so far? Don't forget to like us on Facebook and follow us on Twitter for more Nintendo Switch content. Also, please consider supporting us on Patreon so that we can continue to do what we love doing.
As a final note in this section, you've heard it before and you'll hear it again, the frame rate dips are quite jarring, to say the least. It rarely gets in the way of gameplay but coming off the heels of the PS5 and Xbox Series X releases, a game struggling to hold itself at 30 frames per second at under 900p may be an indication that a "Switch Pro" is needed now more than ever.
Level Design
If you've ever played a Dynasty Warriors (or even just Hyrule Warriors) game before, the way the field layouts work in Age of Calamity will immediately be very familiar. During main missions, it'll often have you planning out your approach by ordering each party member to a different direction so that you can cover more ground and easily switch characters to take out multiple enemies and outposts with ease. Consequently, players are then encouraged to become familiar with more than one fighter, giving them the breadth and reach to handle any situation.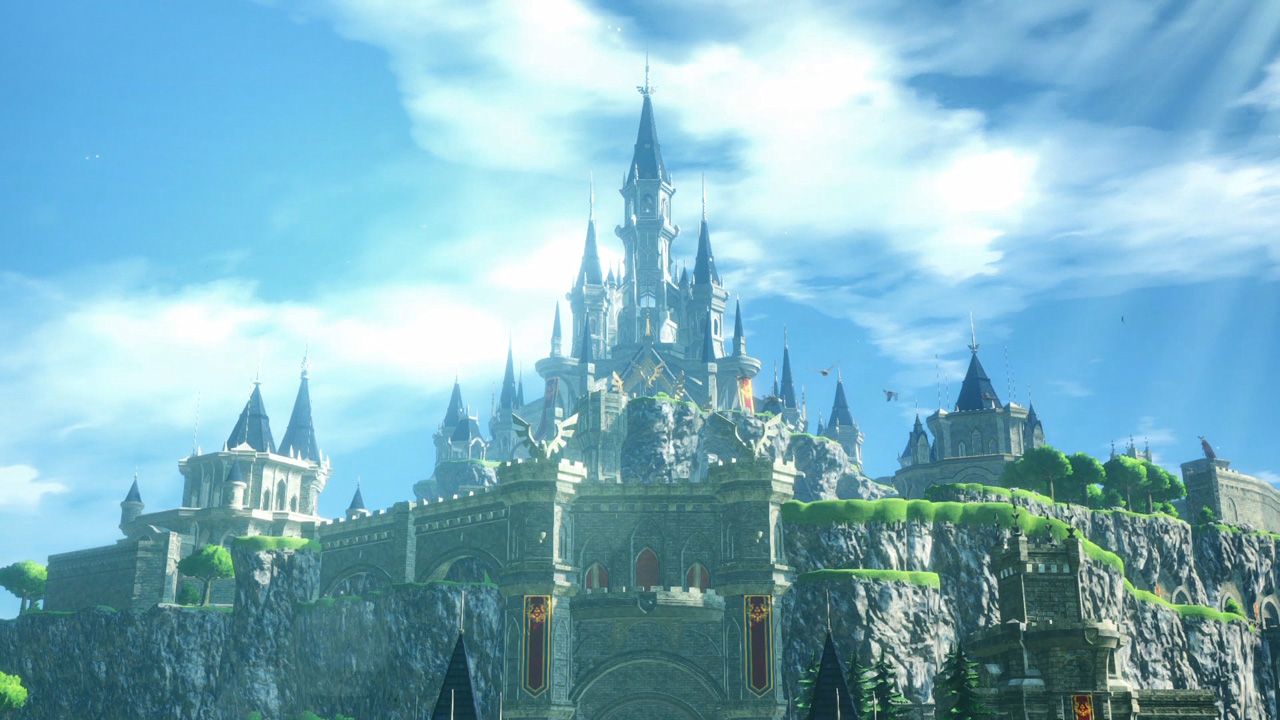 Story / Personality
Age of Calamity provides more time to characters that we all got a glimpse of in Breath of the Wild, fleshing out their personalities and backstories. Some of it may seem oddly familiar, with cutscenes calling back to exact moments from Breath of the Wild, giving much more context to the story we were desperately wanting to know more about.
There certainly are some hard-hitting moments that will be sure to tug at your heart strings. The finale is grand, as you would expect from a game such as this but for continuity sake as a prequel, the ending certainly raises an eyebrow (enough said on that).
Graphics / Art Direction
From first glance, you could swear you're playing Breath of the Wild but if you put them side-by-side, Age of Calamity cranks the quality and detail up a notch. Regardless, the watercolour art style and detail of the timeline's motif stands out wonderfully on a console that doesn't boast such technical prowess. However, the hybrid console is especially put to work in handheld mode where you notice blurred outlines and poor foliage draw distance.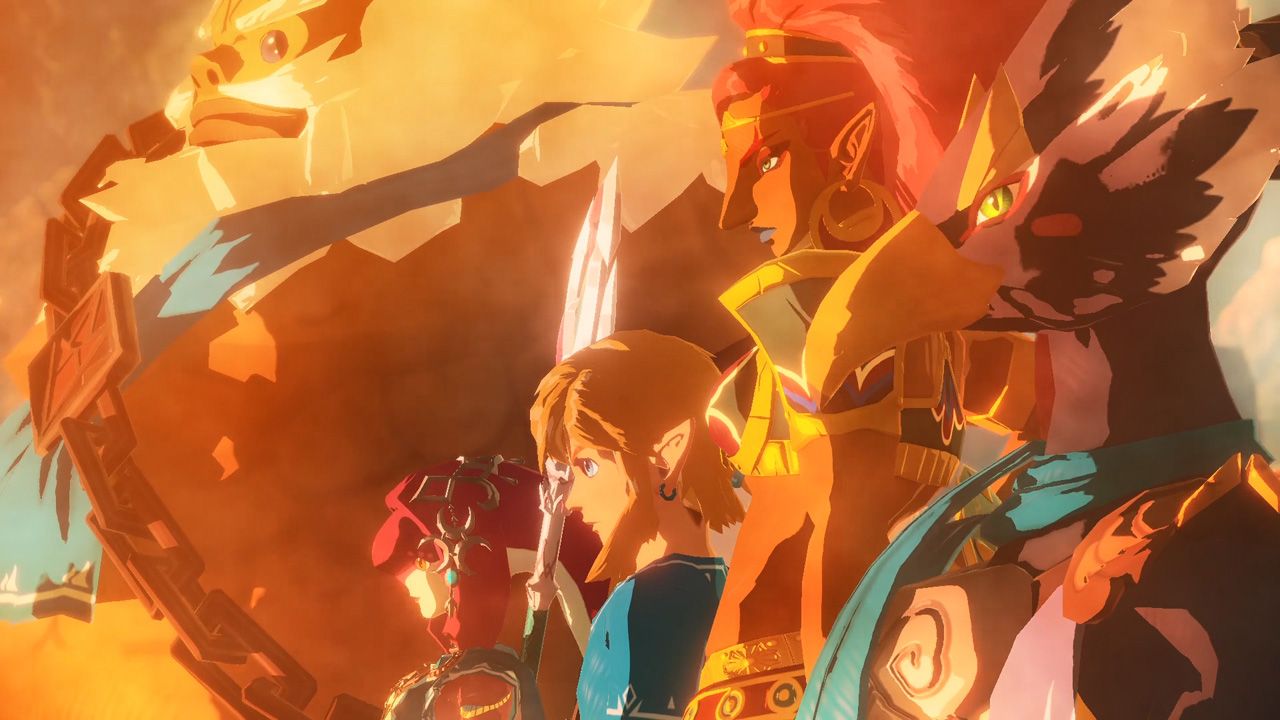 Music / Sound Design
The music is quite typical of what we heard back in The Legend of Zelda: Breath of the Wild as Age of Calamity aims to stay as true to the source material as possible. It'll bring back an aura of euphoric nostalgia that'll do more than just replicate the 2017 game of the year and in turn, succeed at making this Warriors adaptation feel like it's a part of the series.
The original voice actors are also back but this time, for better or worse. Breath of the Wild certainly had some questionable line delivery and despite her clear talent in the voice acting scene, Patricia Summersett as Zelda just doesn't seem to marry up well. The consistency is very much appreciated, but the voice acting certainly wasn't the highlight in the Breath of the Wild universe.
Final Score: 80%
Hyrule Warriors: Age of Calamity felt so much like a continuation of the Breath of the Wild universe that there were times where I forgot I was playing a Warriors game. That isn't to say that it adopts open-air gameplay that the 2017 hit was known for but rather, it transcends at providing more depth to a plot that was initially lacking in context and detail. The performance issues and it being a part of the Dynasty Warriors franchise holds it back on being a stellar, must-have title but with the wonderful implementations from the source material, such as the Sheikah Runes and the prequel setting, allows it to stand out amongst the crowd. To put it in layman's terms, there's a reason why Hyrule Warriors: Age of Calamity is already the best-selling Dynasty Warriors in its 23 year history.
Thank you for checking out our Hyrule Warriors: Age of Calamity Switch review, thank you to Nintendo AU/NZ for providing the review code and thank you to our $5 and up Patreon Backers for their ongoing support:
Andrew Caluzzi (Inca Studios / Camped Out!)
Belinda Cubitt
Jon Crispe
Matthew Sandstrom