Hermitage: Strange Case Files - Switch Review
"Worth investing time into."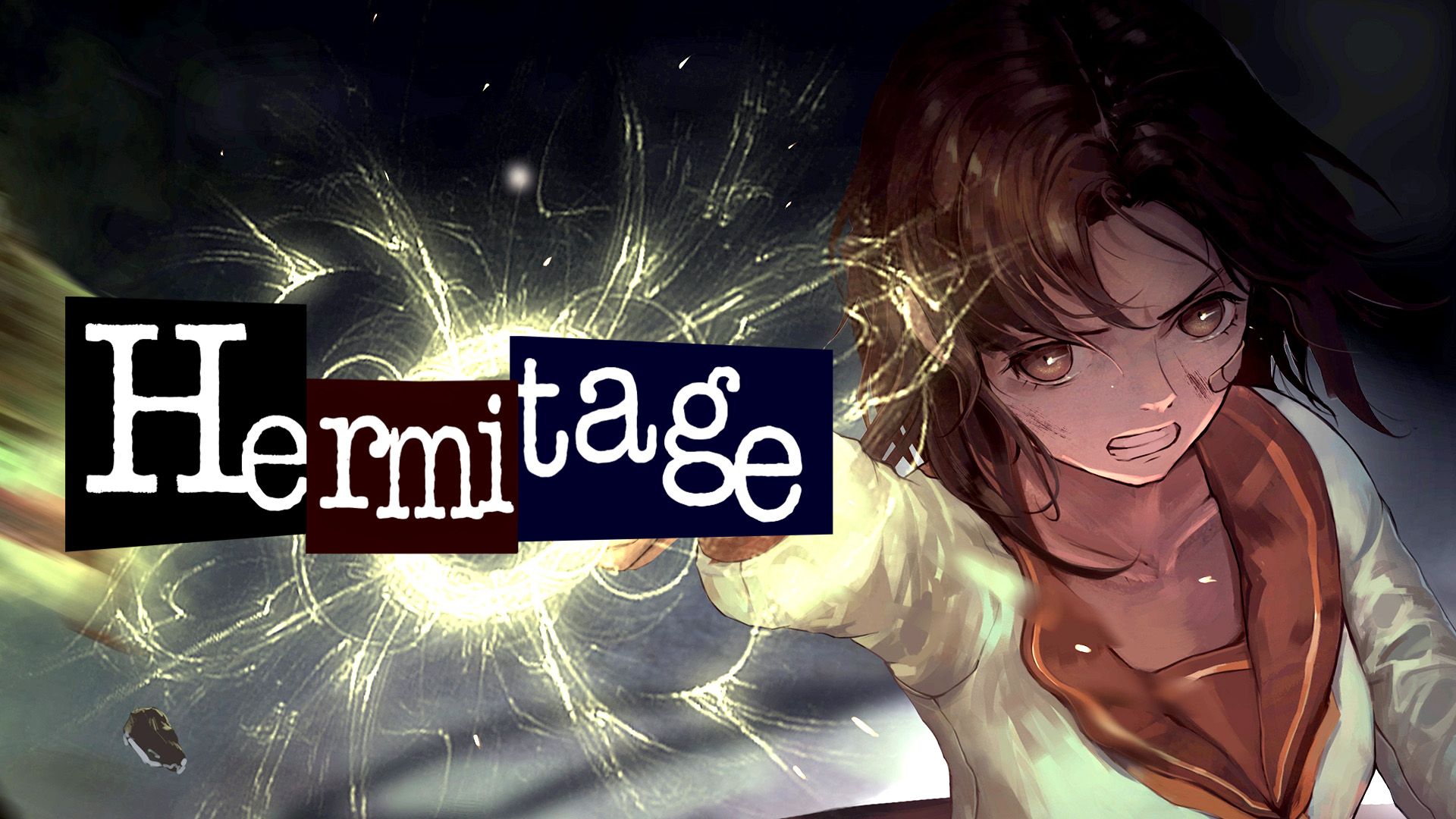 We're partnered with Skillshare, where you can do unlimited online courses that'll help you create art, make games, and even help you with school/university! Click here for a free 1 month trial.
Haiku Games are the team behind this Lovecraftian inspired mystery visual novel called Hermitage: Strange Case Files. Play as a store manager of a bookstore that reluctantly helps out some customers who enter with some very intriguing problems involving dreams. Dive into the mystery that plays out like a Call of Cthulhu game as the world around you becomes more and more strange.
The Good
Hermitage has an intriguing story that unravels a developing mystery with every guest that comes into the book store, much to the displeasure of the reluctant store manager. Without going into any details, you should expect an influence from the Lovecraftian Mythos, with books in the collection being directly connected to Cthulhu. This includes a version of the Call of Cthulhu TTRPG where all of the eldritch abominations are cats, with a cute cover on the front page that has a cat surrounded by tentacles.
Speaking of art, Hermitage has a defined art style that fits the visual novel genre with plenty of minor details to explore as you read through the story. Each character has a unique and well defined design which makes them stand out, unless they are not important to the story where they'll be silhouetted (which adds to the darker tone of the story). There does seem to be a bit of style added to transitions of the game, like the store manager lighting up a cigarette and smoking to collect his memories of recent events.
There is a lot of information that gets collected throughout the mystery and while, for the most part, the puzzles are generally simple logic connections, if you do lose track of everything, it's quite easy to re-access that information. Become Luigi as you draw connections between people and discover WHO PEPE SILVIA IS! That's to say there is a pin up board with red string connecting various characters together and this is where you can revisit information you've discovered and access their backstories.
TL;DR
Engrossing mystery
Visually appealing art
Easy clue access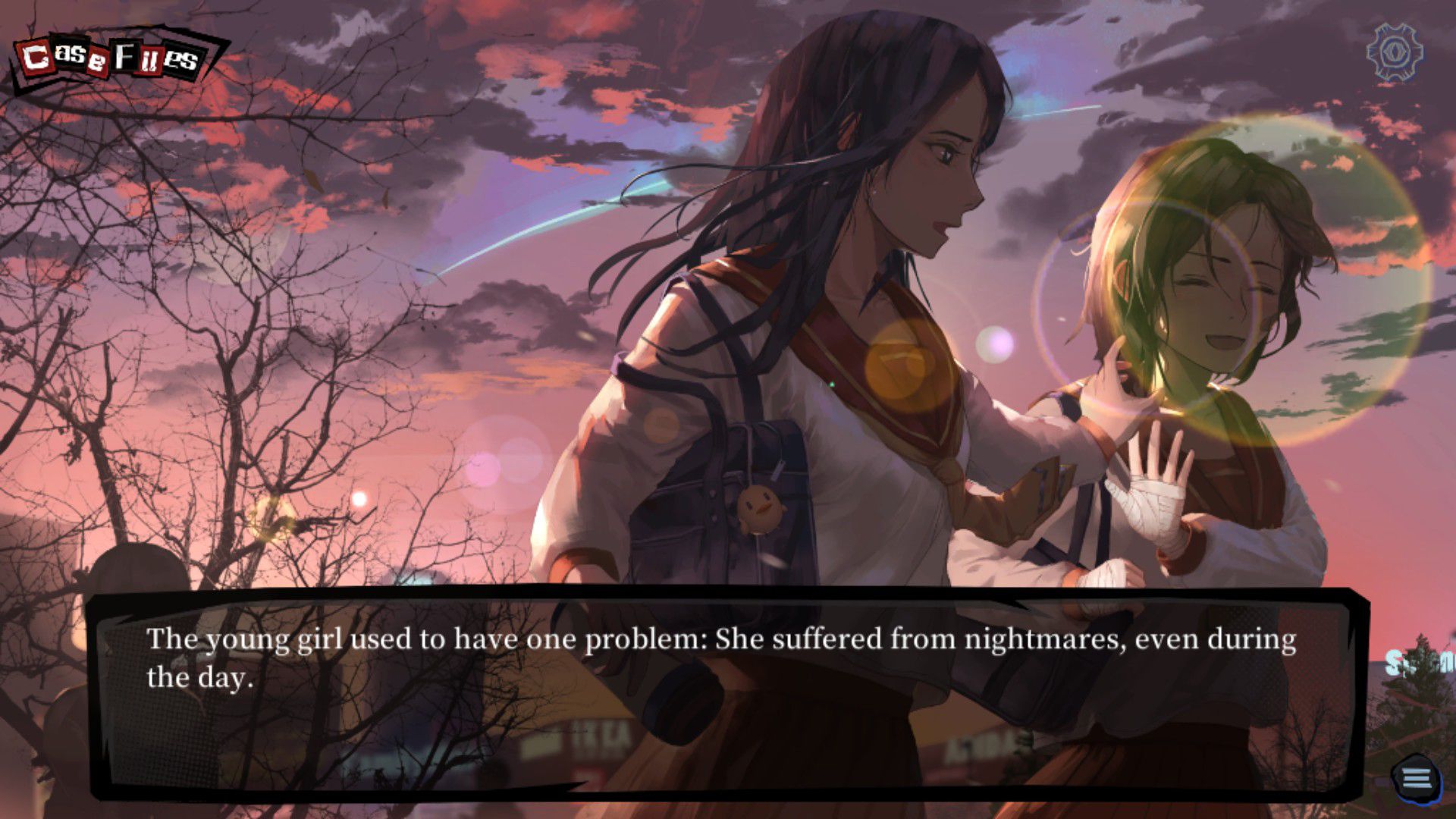 The Bad
A common problem with visual novels is the slog of text you have to wade through for the story, which can be eased by having some parts voice acted or even just including minor reactions from the characters but unfortunately, Hermitage: Strange Case Files decided to not have any voice over work. This aspect can certainly improve a visual novel and audience retention, while adding more personality to the characters of your story.
Unfortunately, they also don't make full use of the visual side of the visual novel genre, with descriptions of what characters are doing instead of showing it. The one example that stuck out in my mind was where the store manager was described as brushing his hand against his nose in text, when that just as easily could've been shown to the players.
TL;DR
No Voice acting
Inconsistent visual aspects
Final Score: 7/10
If you enjoy the feeling of the Lovecraftian Mythos, then the story of Hermitage: Strange Case Files is a title that's worth investing time into. With great art direction, intriguing characters and a stylistic design in their transitions, there is a lot to enjoy here. But do be prepared for a lot of reading as the game plays more like a novel with characters visually shown and a small amount of poses/reactions.
Thank you for checking out our Hermitage: Strange Case Files switch review, thank you to Giiku Games (via Renaissance PR) for providing the review code and thank you to our $5 and up Patreon Backers for their ongoing support:
For more reading, check out our review of Evertried.