Competition: No Straight Roads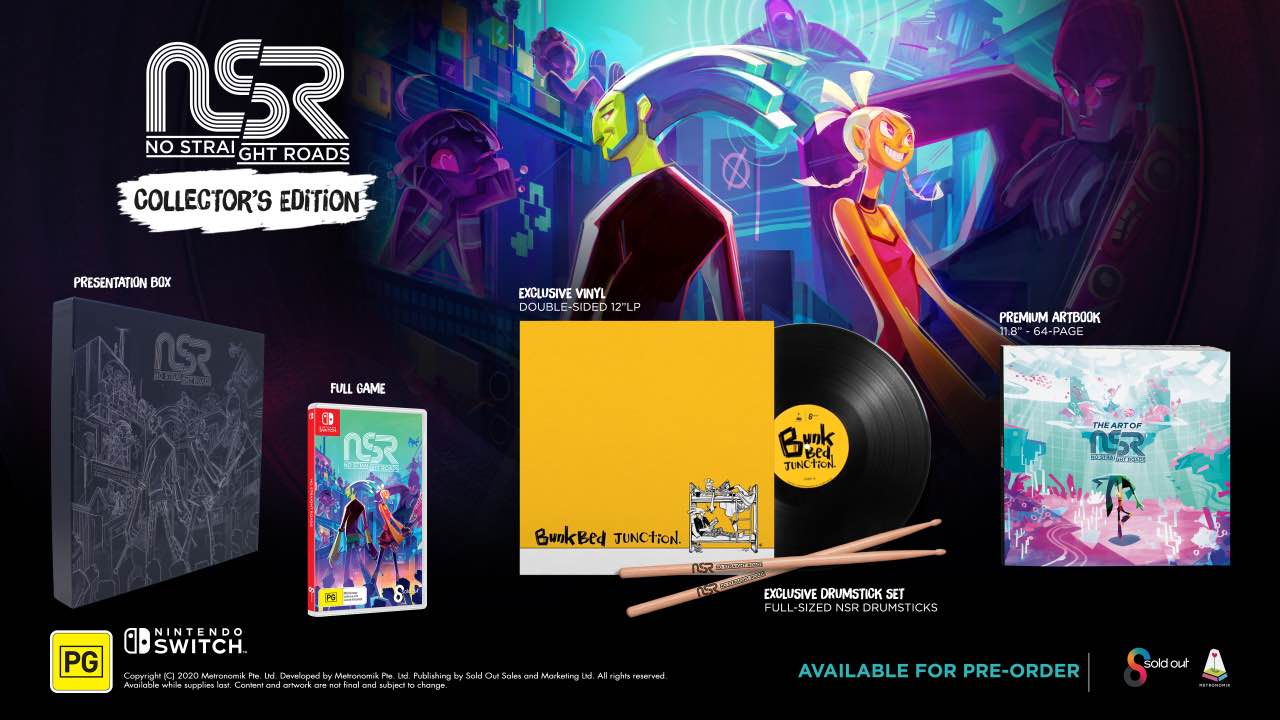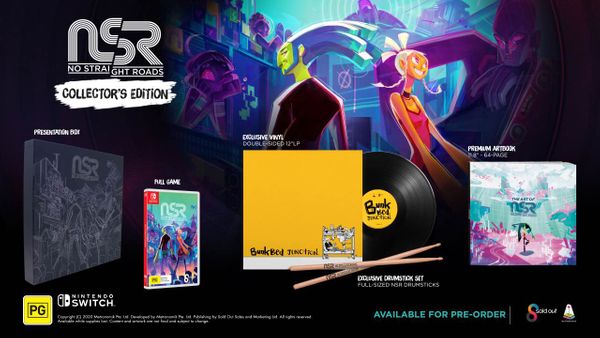 We're partnered with Skillshare, where you can do unlimited online courses that'll help you create art, make games, and even help you with school/university! Click here for a free 1 month trial.
Disclaimer: Due to postage and region restrictions, this competition for No Straight Roads is only available for residents in Australia and New Zealand.
Courtesy of Five Star Games, we are happy to announce that we are holding a competition to giveaway a physical copy of No Straight Roads. There will be three lucky winners, with one of them winning the special Collector's Edition. As shown below, the Collector's Edition comes with a physical Switch copy of No Straight Roads, a Presentation Box, an Exclusive Vinyl, an Exclusive Drumstick Set and a 64-Page Premium Artbook.
To enter, be sure to participate in the giveaway embedded below. Each criteria you submit will give you additional entries into the competition.
According to our review, James dubbed No Straight Roads to be "well worth peering further into."
The tournament will run from September 8th 12:00pm AEST to September 15th 12:00pm AEST.
Good luck!