Card Shark - Switch Review
"A breath of fresh air."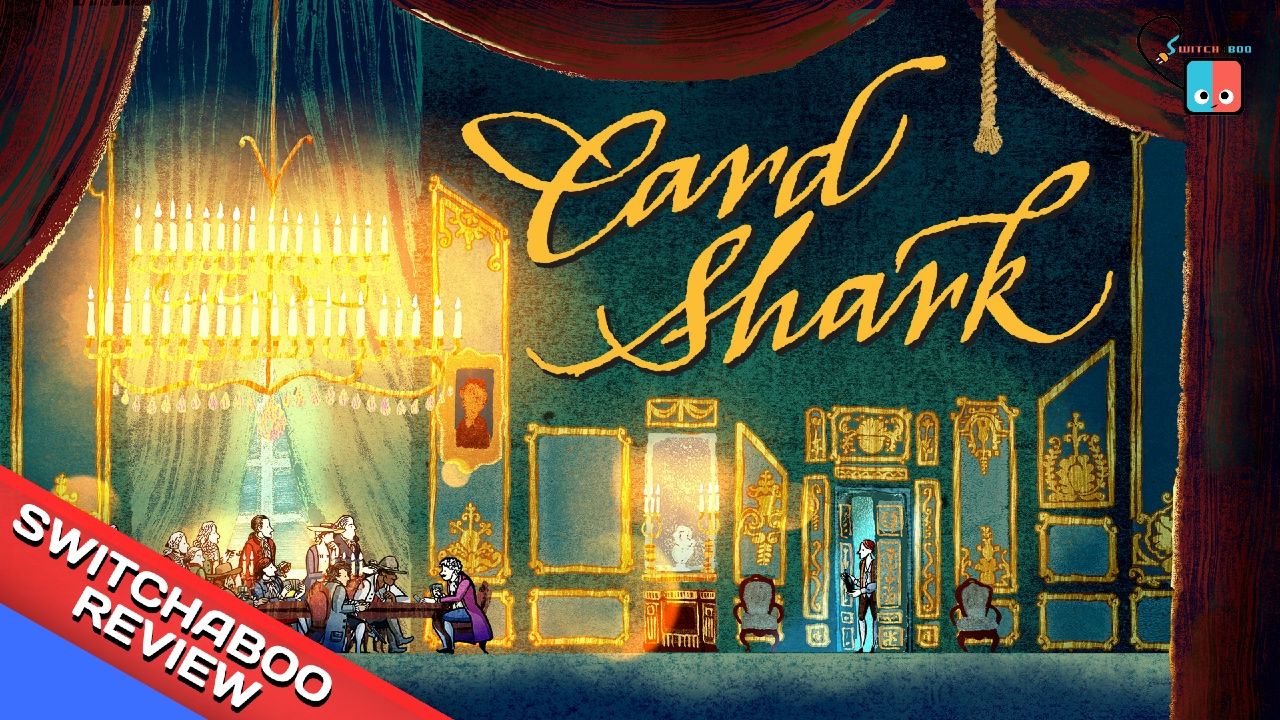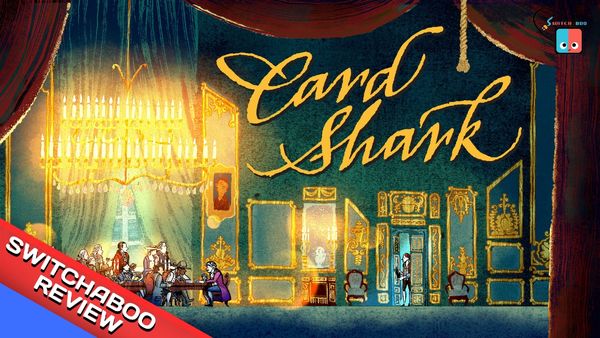 We're partnered with Skillshare, where you can do unlimited online courses that'll help you create art, make games, and even help you with school/university! Click here for a free 1 month trial.
Have you ever seen a magic trick right before your very eyes and think to yourself, "how do they do it"? In Card Shark you are they; more specifically, you play as a young mute in the mid-18th century France who finds himself accompanying Comte de Saint-Germain, a seasoned hustler and member of a band of misfits who cheat the poor and distribute it amongst the common people. Tensions are rising, the word 'revolution' is on the tips of tongues and you need to reach Louis XV the only way you know how: cheating at cards.
The Good
Card Shark is a wonderfully unique premise for a video game; after your 20th RPG and 100th 2D platformer, something new and fresh goes a long way to stand out amongst the crowd. We all had that phase growing up where we tried to learn cheap card tricks to impress the family while they're too busy watching TV and This game allows us to live that dream without annoying our parents.
If you're a lover of history, a video game set in the revolution-era of France is a wonderful setting for a video game. It has everything: elegant interior design, a wealth of political intrigue, but it's that political intrigue that Card Shark has going for it the most, with shocking reveals and loose ends being tied up wonderfully. This is all captured spectacularly with Card Shark's sensational art with a curious watercolour painting style while characters have thick outlines which reminds me of the classic Tintin comics.
And I could continue speaking about the art style but what I really want to highlight here in Card Shark is the music. My goodness, the music! I only dabbled in music history in high school but the baroque era is such an iconic period and this game knows this. The elegance and grace that is present when you walk into a beautifully designed mansion captures the scene perfectly, and you are instantly snapped back to the reality of your origins when you return to the caravan and listen to the wiry sounds of violins and cellos. So yes, Card Shark has its unique gameplay, but the presentation is what sells and drives its point home impeccably.
TL;DR
Unique gameplay premise
Wonderful setting
Captivating art and atmosphere-defining music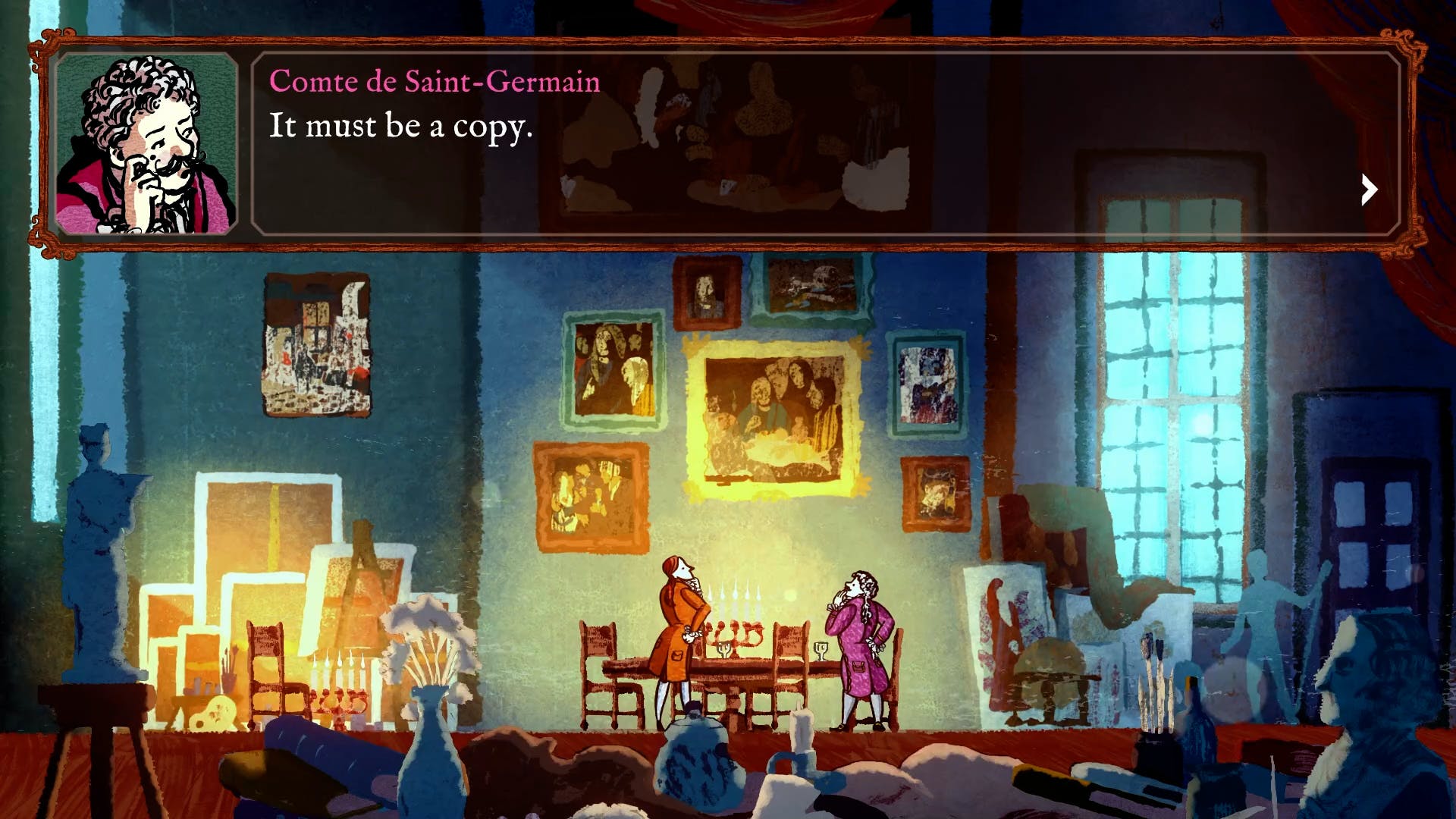 The Bad
While the gameplay is accurately complex, manipulating cards with sleight of hand, the controls can feel cumbersome and awkward. If you're one who works off of muscle memory, it's difficult to establish a rhythm as you're learning a new trick almost every other mission.
While I absolutely love the plot and setting, the plot progression can feel disjointed and oddly paced. The game certainly jumps into the thick of things from the very beginning, with the protagonist's bossy and overbearing guardian being shot in a bar altercation and the young mute getting thrown straight into the thick of things. However after that quick introduction, the mission to meet with Louis XV can feel unevenly paced.
TL;DR
Counterintuitive gameplay mechanics
Final Score: 8/10
In classic Devolver Digital fashion, Card Shark provides a unique gameplay experience that acts as a breath of fresh air in a medium that can often feel stale and repetitive. Being able to revel in the life of an 18th-century card hustler provides its own unique sense of satisfaction and I love that the game aims to keep things fresh with the occasional sword fencing duel. Despite the somewhat disjointed plot progression, Card Shark is an absolute blast and a game that I'd be quick to recommend to someone who's on the lookout for a fresh new experience.
Thank you for checking out our Card Shark Switch review, thank you to Devolver Digital (via Powerup PR) for providing the review code and thank you to our $5 and up Patreon Backers for their ongoing support: