Camped Out! - Preview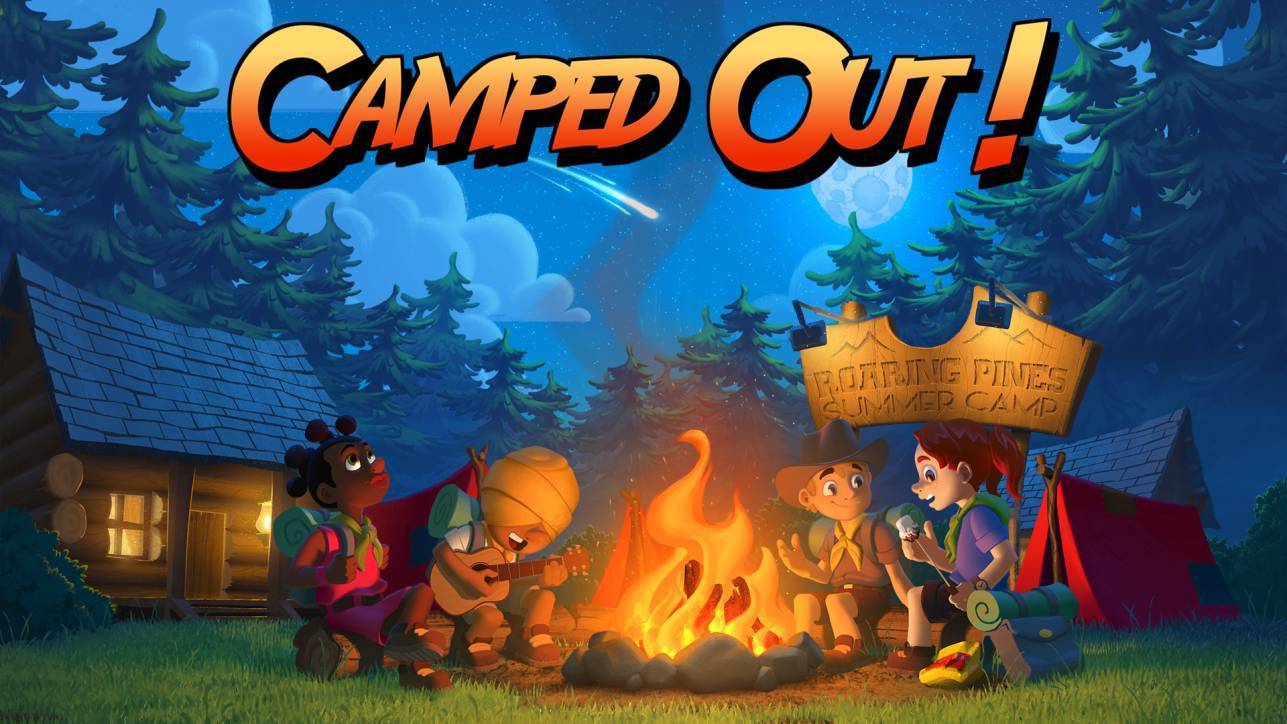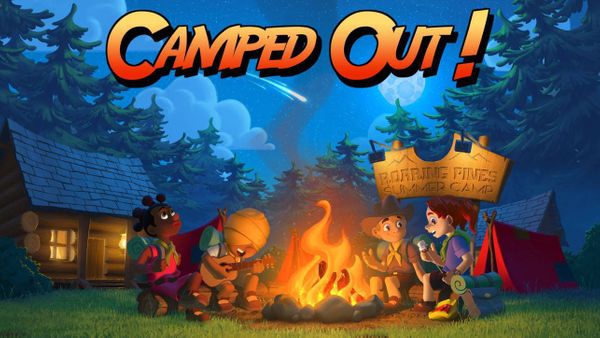 We're partnered with Skillshare, where you can do unlimited online courses that'll help you create art, make games, and even help you with school/university! Click here for a free 1 month trial.
INCA Studios' Camped Out! has been on our radar since we first saw it at PAX AUS 2018 and then more so when we spoke to Andrew at PAX AUS 2019. We've now been able to go hands on with the game once again thanks to its most recent Steam demo, doing something we should probably be doing more of in real life, which is getting outside and camping under the stars.
Disclaimer: This demo was played on a PC with an Xbox One controller. We'd also like to acknowledge that a developer at INCA Studios is a Patreon Backer of ours, however the opinions shared in this preview are solely our own and are in no way influenced by their generosity.
The co-op party game genre has boomed tremendously since the likes of Overcooked! and Moving Out burst onto the scene. To get participants talking and working together in a challenging manner, it heavily relies on tense situations, limited timeframes and above all else, teamwork. Camped Out! replicates this in its own fashion, with the objective being to set up camp before nightfall. That comes with the challenge of setting up your tents, chopping up firewood, starting a fire, hunting and foraging for food and the end goal, sleeping soundly in your sleeping bag. Whilst this may sound simple on face value, the game finely breaks down each step, meaning that in order to set up a tent, it's not just a matter of pressing the A button, rather you need to place the tent down, use rope to tie it into place, chop down wood to give it stability, mine rocks for to weigh it down, hammer the pegs into place and finally, place the lantern inside for that scary ghost story ambience (I presume).
The overall objectives are situated in the top-left corner of the screen so each player should know what they need to do from the get-go, but that doesn't mean that communication isn't necessary. Once you get all of your equipment out of the bag, players can grab a tool and get to work. If you know that your tent is going to require all of these tasks, you can speed up the process by having one player chop some wood, another player mine some rocks, a third player getting everything set up and the fourth player picking up the slack where necessary. Camping is all about being together with friends and family and establishing relationships with team-building exercises, so Camped Out!'s setting hits the nail right on the head in that aspect.
When I booted up the demo, a message on the main menu was there to immediately temper expectations by stating that the game is still in development and that we may experience some bugs. I honestly felt that this message was quite modest as I didn't experience any game-breaking bugs or discerning glitches. There were certainly some loose ends that will need to be tightened such as item stuttering and the like but all-in-all, nothing you wouldn't already expect from a pre-release demo.
Camped Out! has charm coming out the wazoo! Its narrator is a bug-eyed owl that must've got into a family's coffee thermos and it is there to provide tutorials, set the stage for each campsite level and warn you of hazards that are to be expected within them, such as falling acorns out of the sky (where were they coming from?!) and bears that will come to steal your fish and attack you (and they won't stop attacking you until it's either attacked one of you or you give them a fish to eat). The camper characters are also full of lighthearted joy and avoid being generic by having unique characteristics. To top it all off, the music is whimsical and jolly that matches the lighthearted tone that the game is going for. It's vibrant and colourful, much like the visual aesthetic, and it paints a delightfully calming atmosphere (yet sometimes arrogantly so when things go awry).
Enjoying our Camped Out! Preview so far? Don't forget to like us on Facebook and follow us on Twitter for more Nintendo Switch content. Also, please consider supporting us on Patreon so that we can continue to do what we love doing.
Playing these party co-op games can often limit the player if they wish to experience it solo. These games are clearly not designed for single-player but it's nice when they incorporates it. Camped out! does incorporate solo play however it is very difficult handling each and every task all by oneself. I'm hoping this gets tweaked in the full release as having to wait to play this game once the stars align and three friends come around may often be a rarity in some cases.
Whilst on the topic of our hopes, being congratulated with the same artwork of the four campers around the campfire doing the same thing after each level becomes quite repetitive after a while. The image is well-drawn and it provides a lot of personality but having different images based around the unique occurrences that happened in the level you just completed could be a nice touch (perhaps one camper getting bonked on the head by an acorn or another in the background running away from a bear would create a laugh).
I'm very happy I got another chance to play Camped Out! again and I earnestly feel that it shows a lot of promise. The overall experience still feels a little bare-bone, but that's why the game isn't released yet. If you and your friends are fans of the party co-op genre, then Camped Out! should absolutely be on your radar.
Thank you for checking out our Camped Out! Preview and thank you to our $5 and up Patreon Backers for their ongoing support:
Belinda Cubitt
Jon Crispe
Matthew Sandstrom