Australian Nintendo Switch Releases (March 12, 2018)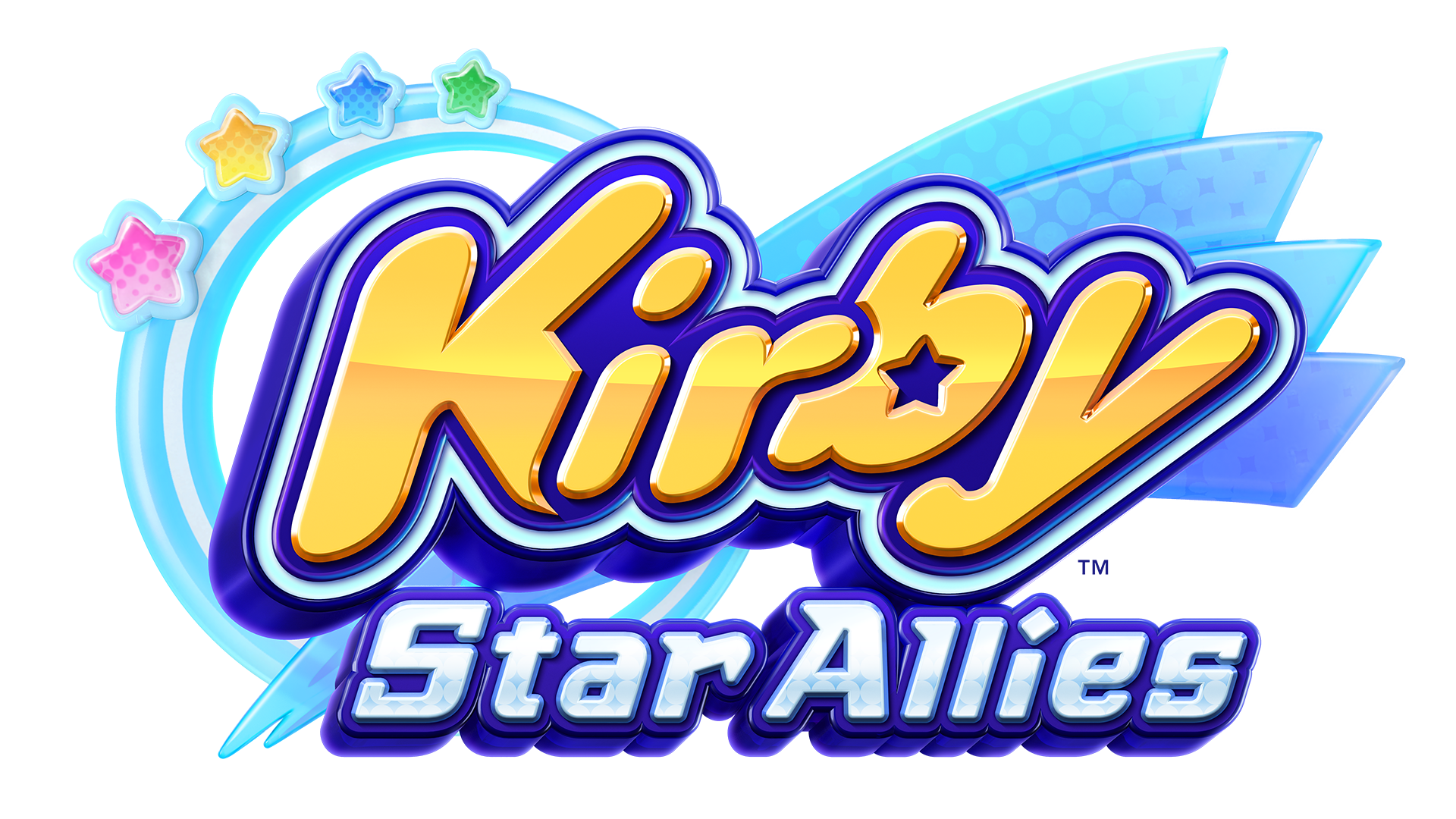 We're partnered with Skillshare, where you can do unlimited online courses that'll help you create art, make games, and even help you with school/university! Click here for a free 1 month trial.
It feels weird saying it but with ten games being released, it's a slow week for the Switch. But that can be justified with a certain first-party release coming out this week.
You probably already know what that game is (because there's a picture of it just above… it's Kirby Star Allies), but let's get stuck into the releases…
Note: All prices are in AUD and all release dates are for the Australian eShop. Also, releases can still be subjected to change after the release of this update.
Danmaku Unlimited 3
Release Date 13/03/18
Price $13.50
Developed By Doragon Entertainment
Published By Doragon
Genre Arcade / Shooter / Action
Required Space 123 MB
Players 1
Also Released On PC / iOS / Android
The acclaimed bullet hell series Danmaku Unlimited arrives on the Nintendo Switch! In this classic style shoot 'em up, this game features intense over-the-top weapons with an amazing soundtrack by Tokyo-based Blankfield. If you're a fan of the Shmup genre, then Danmaku Unlimited 3 is definitely one to look into!
Spiral Splatter
Release Date 14/03/18
Price $7.50
Developed By Sometimes You
Published By Sometimes You
Genre Puzzle / Party
Required Space 179 MB
Players 1
Also Released On PC / Linux / Mac / PS4 / Xbox One / iOS / Android
This unique puzzle game has you controlling a little white circle through a series of mazes and obstacles. With a lot of fast-paced puzzles that'll make your palms sweat, Spiral Splatter will test your mind with over 100 levels.
Coffin Dodgers
Release Date 14/03/18
Price $19.50
Developed By Milky Tea
Published By Wales Interactive Ltd.
Genre Racing / Action
Required Space 1.4 GB
Players 1 – 4
Also Released On PC / PS4 / Xbox One
Fan of Mario Kart but want to try something a little different? This wacky cart racer has you racing for your soul as you go up against zombies and the Grim Reaper himself. Coffin Dodgers is bursting with colour and personality and is simply a steal for the price.
BINGO for Nintendo Switch
Release Date 15/03/18
Price $7.50
Published By STARSIGN
Genre Puzzle / Party
Required Space 331 MB
Players 1 – 4
Bingo! With four different bingo games packed into this title, you can pretend to age a few decades at home or on the go. Place the switch tablet on the table and even play head-to-head matches against your family and friends.
Enchanting Mahjong Match
Release Date 15/03/18
Price $6.50
Published By D3 Publisher
Genre Puzzle / Board Game
Required Space 265 MB
Players 1
Have you ever been staring at your Switch just wishing that you had Mahjong on it? Well, you're in luck! With up to 140 challenging levels bursting with its own unique personality and special moves to spice up the classic formula, now you can play Mahjong without having to pull out all those pieces.
Kirby Star Allies
https://www.youtube.com/watch?v=odLyNTlLbZ4
Release Date 16/03/18
Price $79.95
Developed By HAL Laboratory, Inc.
Published By Nintendo
Genre Action / Platformer
Required Space 2.8 GB
Players 1 – 4
The pink puff ball we all know and love is finally coming to the Nintendo Switch! In Kirby Star Allies, play co-op up to four players by throwing hearts at enemies and recruiting allies. Combine abilities and even take control of fan favourites, such as: King Dedede and Meta Knight in this brand new installment! A demo is available now for anyone who wishes to try it before they buy it.
Sparkle 3 Genesis
Release Date 16/03/18
Price $7.50 (Pre-order for 50% off: $3.75)
Published By Forever Entertainment
Genre Arcade / Simulation
Required Space 284 MB
Players 1
Also Released On PC / iOS / Android
Sparkle 3 Genesis has you exploring a surreal thriving ocean. Play as a tiny Spark of life that continues to grow and evolve throughout this spectacular visual experience. With 12 dreamlike levels and immersing graphics, you may just evolve a little bit yourself.
WorldNeverland – Elnea Kingdom
Release Date 16/03/18
Price $45.00
Developed By Althi Inc.
Published By Althi
Genre Simulation / RPG
Required Space 745 MB
Players 1
Also Released On iOS / Android
Visit Elnea Kingdom as a traveler and be free to act at your heart's content. Meet engaging NPCs and explore a breathtaking world full of wonder and mystery. Mine, gather resources, battle and fall in love in this Sim/RPG.
Neonwall
Release Date 16/03/18
Price $15.00
Developed By JanduSoft S.L.
Published By JanduSoft
Genre Arcade / Action / Puzzle / Shooter
Required Space 512 MB
Players 1
Also Released On PC
This first person puzzle shooter is bursting with colour that gives off a certain Tron vibe. Use the Joy-Con controllers to shoot the obstacles and guide the ball to the other side. With more than 30 levels with more coming soon, there are plenty of challenges awaiting you.
ACA NeoGeo Aero Fighters 3
Unfortunately, we couldn't find an official trailer for ACA NeoGeo Aero Fighters 3. However, we did find the trailer for the second installment, just to give you an idea of gameplay. We apologise for any inconvenience.
Release Date 16/03/18
Price $10.50
Developed By VIDEO SYSTEM
Published By Hamster
Genre Shooter / Arcade
Required Space 94.0 MB
Players 1 – 2
Also Released On Neo Geo / Neo Geo CD / Arcade
With another Shmup game releasing this week, Aero Fighters 3 has been reborn in this fast-paced action pack classic. Ten teams comprised of 14 humans and two animals work together to save the world, with route selection and multiple endings.
Switchaboo's Pick of the Week
Do I really have to hype up this one?
Drum roll, please…
Kirby Star Allies!
Surprise! I bet you didn't see that one coming.
But in all seriousness, this is the first HD Kirby game that doesn't involve us looking down at the 480p Wii U Game Pad.
The visuals for Kirby Star Allies look stunning, the gameplay seems as tight as ever and throwing hearts and enemies and making them your friends looks adorable!
From what we've heard with previews, Kirby Star Allies really shines when playing it in co-op. So get your friends and family around the TV, pass them a Joy-Con and have some fun together!
If you'd like to keep track of future releases and exciting Nintendo Switch related articles, click here to visit our Facebook Page and perhaps even give us a like and a follow. Also, click here if you missed last week's releases.