Nintendo Has a New President!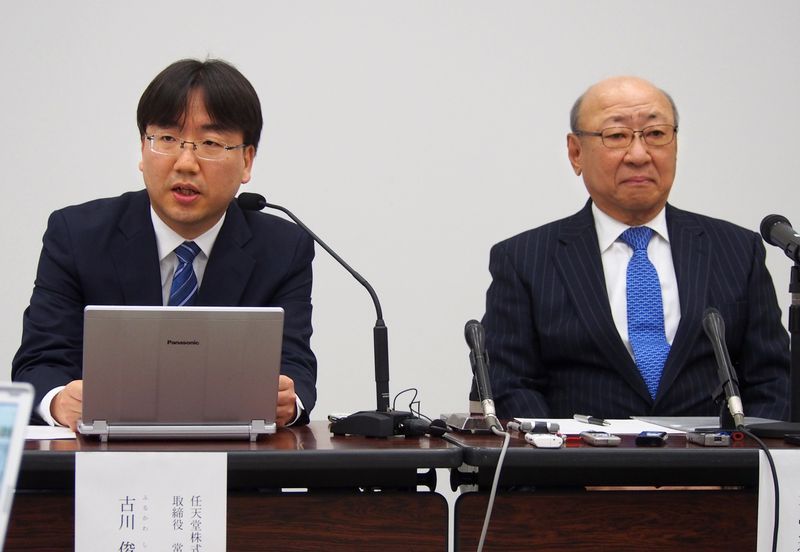 We're partnered with Skillshare, where you can do unlimited online courses that'll help you create art, make games, and even help you with school/university! Click here for a free 1 month trial.
Being April 26, Nintendo's fiscal year just ended and that means news and results. But most importantly, Nintendo has a new president!
Nintendo's New President
That's right, Tatsumi Kimishima has officially stepped down as CEO of Nintendo and 46 year old Shuntaro Furukawa. Furukawa was a board member for both Nintendo Japan and The Pokémon Company for many years and knows the ins and outs of both companies very well.
Satoru Shibata Stepping Down
In case you don't know who Satoru Shibata is, he was the president of Nintendo Europe and appeared in many European versions of the Nintendo Directs.
But this doesn't mean that he's leaving Nintendo. In fact, he is being recalled back to Nintendo Japan to be a board member and director.
Nintendo Switch Online Reconfirmed for September
Nintendo has reconfirmed the new Switch online program for September 2018 but did not say anything else on the matter. One can assume that they're waiting to reveal all the details at E3 or in its own Direct.
Nintendo also didn't say anything about Super Smash Bros. other than it is still planned to release this year, but I'm still a firm believer that it'll release alongside the Online program.
Nintendo's Mobile Plans
Remember the announcement of Mario Kart Tour? Well, That's still on track to release within Nintendo's new fiscal year (April 26, 2018 – March, 2019).
Nintendo also stated that there will be more than just Mario Kart Tour on mobile, so keep an eye out for more announcements there.
For more on the Nintendo Switch, make sure to like us on Facebook and follow us on Twitter @switchaboonews. And if you'd like to learn about the Nintendo Switch Sales numbers, then click here.